New Vauxhall Insignia Sports Tourer blends sense and style
More space, less weight and shaper looks for new Insignia estate
The all-new Vauxhall Insignia Sports Tourer estate has been revealed ahead of its debut at next month's Geneva Motor Show, with prices starting from £18,615.
While the estate version of Vauxhall's answer to the Ford Mondeo, Volkswagen Passat and Skoda Octavia is mechanically identical to the new Insignia Grand Sport hatchback, its boot is 100 litres larger (with the rear seats folded) than the old Sports Tourer. A weight reduction of up to 200kg from the old car, meanwhile, should make it nimbler on the road and cheaper to run.
Vauxhall Insignia Sports Tourer: design
Compare the new car to the old Sports Tourer and it's clear Vauxhall has tried hard to make it sleeker, lower and more stylish. The louvered radiator grille is full of interesting angles and unconventional shapes, while the (optional) LED headlights add presence, as well as illumination.
A sharp 'waistline' crease runs from the front doors to the rear of the car, complemented by sculpted sections lower down and silvered rails on the roof. These design aspects contribute to its sleeker profile, which is further emphasised by the lower driving position.
Practicality
As estate cars are predominantly about practicality, the new Insignia Sports Tourer wouldn't represent much of an improvement if it weren't more practical than the car it replaces. The new model's boot is almost 10cm longer than the old Insignia estate's and, with 1,640 litres of space with the rear seats folded, it's 100 litres larger.
Those volumes give the new Insignia Sports Tourer a larger boot than the Ford Mondeo Estate, although the 520-litre seats-up capacity is unchanged from the outgoing car and the Skoda Octavia Estate has 100 litres more room. Individually folding 40:20:40 rear seats are available for greater flexibility, although it's disappointing to learn these are optional.
Interior and dashboard
The new Sports Tourer is around 7cm longer than the car it replaces and interior space has grown as a result: shoulder, hip and headroom are all up by 25-31mm. Depending on budget and trim level, luxury has also been upped.
Design, Design Nav, SRi, SRi Nav, SRi VX-Line Nav, Tech Line Nav and Elite Nav are available, but all models feature Vauxhall's OnStar concierge service. This can help with directions and maintenance inquiries, as well as providing a wi-fi hot spot and contacting the emergency services in the event of a collision.
Options include adaptive cruise control, a heated steering wheel, a panoramic sunroof, LED headlights, keyless entry and go, a gesture-operated boot release and a head-up display.
Engines
Three diesels will form the mainstay of the Vauxhall Insignia Sports Tourer engine range, but the more economical 1.6-litre diesels available in the Insignia Grand Sport hatchback range are denied to estate buyers. The only option is a 168bhp 2.0-litre, available with a choice of manual or automatic gearboxes.
There are also three petrol choices, which are all new. Starting the range is a 138bhp 1.5-litre and it features alongside a 134bhp version of the same engine. There's also a 258bhp 2.0-litre petrol, fitted with an automatic gearbox and four-wheel drive.
Price and equipment specification
The outgoing Insignia Sports Tourer starts at around £20,200, but the new car undercuts this by around £1,500. Prices range from £18,615 to £28,255. It'll appear in showrooms in the coming months.
Design - 17-inch bi-colour structure wheels- Automatic lighting control- Electric front and rear windows- Keyless entry and start- Power-adjustable and heated door mirrors- Air conditioning- Cruise control with speed limiter- Leather-covered steering wheel- Steering-wheel audio, phone and cruise controls- Steering column adjustable for reach and rake- IntelliLink audio system (including seven-inch colour touchscreen, digital radio, Bluetooth audio streaming and mobile phone portal, Apple CarPlay, Android Auto and USB audio connection)- Seven speakers- Vauxhall OnStar- Electronic Stability Programme (ESP)- Anti-lock Braking System (ABS)- Front camera system- Six airbags- ISOFIX child-seat mounting points on all three rear seats- Tyre-pressure monitoring system- Security alarm system
Design Nav - Navi 900 IntelliLink system (European sat-nav system and eight-inch colour touchscreen)
SRi Features over Design:- 17-inch five twin-spoke alloy wheels- Front foglights- Dark-tinted rear windows- Rear spoiler- Rain-sensitive windscreen wipers
SRi Nav - Navi 900 IntelliLink system (European sat-nav system and eight-inch colour touchscreen)- Sports front seats, driver's AGR- Sports pedals- Dual-zone climate control- Ambient LED lighting in front doors- Twin rear USB sockets- Auto-dimming rear-view mirror
SRi VX-Line Nav Features over SRi:- 18-inch five-spoke alloy wheels (17-inch five twin-spoke alloy wheels for 1.6-litre diesel models)- VXR Styling Pack- Heated, flat-bottomed, leather-covered steering wheel- Dark fabric headlining- 4.2-inch colour information display- Navi 900 IntelliLink system (European sat-nav system and eight-in colour touchscreen)
Tech Line Nav Features over Design:- 17-inch five twin-spoke alloy wheels- Rain-sensitive windscreen wipers- Chrome-effect inserts in door handles- Front and rear parking sensors- Dual-zone climate control- Twin rear USB sockets- Auto-dimming rear-view mirror- 4.2-inch colour information display- Driver's seat tilt and lumbar adjustment- Front passenger's seat height adjustment- Navi 900 IntelliLink system (European sat nav system and 8-in colour touchscreen)
Elite Nav Features over Tech Line Nav:- 17-inch five twin-spoke alloy wheels (1.6-litre diesel models)- 18-inch bi-colour alloy wheels (excluding 1.6-litre diesel and 2.0-litre turbo 4x4 models)- 20-inch five twin-spoke alloy wheels (2.0-litre turbo 4x4 models)- LED matrix headlights- Front foglights- Dark-tinted rear windows- Torque vectoring system (4x4 models)- Leather seat facings- Heated front and outer rear seats- Eight-inch colour information display- Bose premium sound system (2.0 turbo 4x4 models)
| | | | | | |
| --- | --- | --- | --- | --- | --- |
| Trim | Gearbox | Engine | Power output | On the road price | CO2 emissions |
| Design | 6 Speed | 1.5 Turbo | 140PS | 18,615.00 | 136 |
| Design | 6 Speed | 1.5 Turbo | 165PS | 18,915.00 | 139 |
| Design | 6 Speed | 2.0 Turbo D | 170PS | 21,415.00 | 139 |
| Design | Automatic | 2.0 Turbo D | 170PS | 23,030.00 | 141 |
| Design Nav | 6 Speed | 1.5 Turbo | 140PS | 19,410.00 | 136 |
| Design Nav | 6 Speed | 1.5 Turbo | 165PS | 19,710.00 | 139 |
| Design Nav | 6 Speed | 2.0 Turbo D | 170PS | 22,210.00 | 139 |
| Design Nav | Automatic | 2.0 Turbo D | 170PS | 23,825.00 | 141 |
| SRi | 6 Speed | 1.5 Turbo | 165PS | 20,715.00 | 139 |
| SRi | 6 Speed | 2.0 Turbo D | 170PS | 23,215.00 | 139 |
| SRi | Automatic | 2.0 Turbo D | 170PS | 24,830.00 | 141 |
| SRi Nav | 6 Speed | 1.5 Turbo | 165PS | 21,510.00 | 139 |
| SRi Nav | 6 Speed | 2.0 Turbo D | 170PS | 24,010.00 | 139 |
| SRi Nav | Automatic | 2.0 Turbo D | 170PS | 25,625.00 | 141 |
| SRi Vx-line Nav | 6 Speed | 1.5 Turbo | 165PS | 22,730.00 | 139 |
| SRi Vx-line Nav | 6 Speed | 2.0 Turbo D | 170PS | 25,230.00 | 139 |
| SRi Vx-line Nav | Automatic | 2.0 Turbo D | 170PS | 26,845.00 | 141 |
| Tech Line Nav | 6 Speed | 1.5 Turbo | 165PS | 21,510.00 | 139 |
| Tech Line Nav | 6 Speed | 2.0 Turbo D | 170PS | 24,010.00 | 139 |
| Tech Line Nav | Automatic | 2.0 Turbo D | 170PS | 25,625.00 | 141 |
| Elite Nav | 6 Speed | 1.5 Turbo | 165PS | 24,140.00 | 139 |
| Elite Nav | Automatic | 2.0 Turbo | 260PS | 29,210.00 | 199 |
| Elite Nav | 6 Speed | 2.0 Turbo D | 170PS | 26,640.00 | 139 |
| Elite Nav | Automatic | 2.0 Turbo D | 170PS | 28,255.00 | 141 |
UK road tax 2022: VED tax rates and bands explained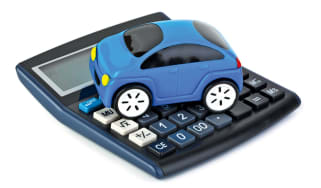 UK road tax 2022: VED tax rates and bands explained
Top 10 best cheap-to-run cars 2022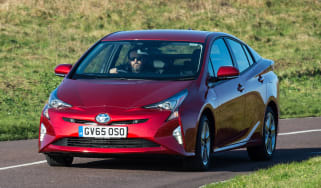 Top 10 best cheap-to-run cars 2022
Top 10 best economical 4x4s, SUVs and crossovers 2022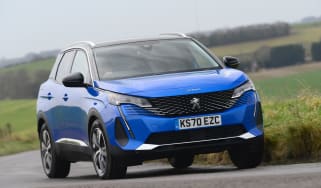 Top 10 best economical 4x4s, SUVs and crossovers 2022