Citroen C3 Aircross: prices, specs, release date and video
Fresh sports utility vehicle from Citroen sits on C3 supermini platform and is available from £13,995
Pricing has been revealed for the new Citroen C3 Aircross SUV. Citroen's answer to the Renault Captur, Peugeot 2008 and Nissan Juke is available in three trim levels, and starts at at £13,995.
That sum will get you a basic Touch model with the 81bhp 1.2-litre PureTech petrol engine, while a mid-range C3 Aircross Feel with a 108bhp version of the same engine will set you back £16,200. The Flair model with a 118bhp diesel engine tops the range at £19,720.
Citroen is using the new C3 Aircross as a showcase for its 'Advanced Comfort' programme, which aims – as its name suggests – to make driving as pleasant and stress-free as possible.
Personalisation will also be a key C3 Aircross theme, with up to 90 different exterior combinations including colour packs, customisable roof colours and two-tone models. The interior will be offered with five different design schemes, while Citroen promises excellent infotainment and safety systems, as well as class-leading elements of interior space and storage.
New Citroen C3 Aircross: design
The C3 Aircross follows in the footsteps of its larger C5 Aircross sibling and is part of an industry-wide trend that's seeing manufacturers swap out their slow-selling MPVs for more desirable SUVs. It's a replacement for the C3 Picasso people carrier, and features design details intended to evoke a sense of robustness and protection. These include front and rear skid plates, wing extenders, an increased ride height and a high-set driving position.
The C3 Aircross is still very much a Citroen, though, as evidenced by the double-stack front lights, the pronounced chevrons and the characterful looks, which will be a tonic to those who like their cars to stand out from the crowd. Citroen doesn't appear to be offering the C3 Aircross with protective Airbumps, as fitted to the Citroen C3 and Citroen C4 Cactus.
Inside, the interior look will be familiar to existing C3 owners. Five design schemes will offer value, luxury, or a blend of the two, and while full UK trim levels are still being ironed out, expect anything from a "pure and uncluttered" dashboard, to half-leather seats, chrome air vent surrounds and a "premium approach".
Citroen Advance Comfort programme
Citroen has been returning to its roots in recent years and its current crop of cars regularly elicits such clichéd (although accurate) adjectives as 'quirky' and 'idiosyncratic'.
The C3 Aircross aims to evoke another key Citroen tenet: comfort. Because while it won't signal the return of Citroen's famed hydro-pneumatic suspension (nor its hotly anticipated 'progressive hydraulic cushions'), the Aircross has been designed around a set of principles that "underlines the meticulous attention paid to the well being of body and mind". These consist of three pillars:
- Comfortable, spacious seats with "broad and generous bases"
- "Meticulous" soundproofing and acoustic insulation
- Comfortable suspension, with "settings for all driving conditions"
Engines
It's an all-new design, sure, but the C3 Aircross will be offered with a familiar range of engines. The petrol options are all 1.2-litre three-cylinder 'PureTech' offerings, with either 81, 108 or 128bhp, while those whose mileages or tastes justify a diesel will be able to choose from 99 or 118bhp versions of Citroen's 1.6-litre Blue HDi engine.
Manual gearboxes will be standard across the board, but the 108bhp petrol engine will be offered with a six-speed automatic. While economy figures are still being thrashed out, expect official ratings of between 60 and 80mpg – although it's worth noting Citroen has recently started to publish more realistic economy figures, which tend to be roughly 30% down on official stats.
| | | | |
| --- | --- | --- | --- |
| Trim | Engine | CO2 (g/km) | Price |
| Touch | PureTech 82 manual | 116 | £13,995.00 |
| | | | |
| Feel | PureTech 82 manual | 116 | £15,100.00 |
| | PureTech 110 S&S manual | 115 | £16,200.00 |
| | PureTech 110 S&S EAT6 | 126 | £17,400.00 |
| | PureTech 130 S&S manual | 119 | £16,600.00 |
| | BlueHDi 100 manual | 104 | £17,220.00 |
| | BlueHDi 120 S&S manual | 107 | £17,920.00 |
| Flair | PureTech 82 manual | 116 | £16,900.00 |
| | PureTech 110 S&S manual | 115 | £18,000.00 |
| | PureTech 110 S&S EAT6 | 126 | £19,200.00 |
| | PureTech 130 S&S manual | 119 | £18,400.00 |
| | BlueHDi 100 manual | 104 | £19,020.00 |
| | BlueHDi 120 S&S manual | 107 | £19,720.00 |
The C3 Aircross will only be offered as a front-wheel-drive SUV, but grip control and hill-descent systems should mean it'll acquit itself reasonably well when taken off the beaten tarmac.
Technology and equipment
The C3 Aircross will be offered with lots of technology and lots of equipment. Citroen is keen to stress the impact the car's opening panoramic sunroof will have, and while this is likely to be reserved for higher trim levels, it should be a popular option.
A colour head-up display, wireless smartphone charging and a self-parking system will be some of the clever tech toys on offer, while autonomous emergency braking, lane-departure warning and driver fatigue detection are among the more serious systems.
Interior space and storage
Another area where your expectations should be high: Citroen promises the C3 Aircross will offer large amounts of interior space, with generous legroom and class-leading "ceiling height". This last aspect is largely due to the fact that while it's a similar width and length to its competitors, the C3 Aircross is almost 10cm taller than both the Renault Captur and the Peugeot 2008.
The C3 Aircross' rear seats will split, fold and slide, while how you have those seats set will determine whether the boot will offer 410, 520 or 1,289 litres of space – all strong figures for this class.
A double-height boot floor, a stowable parcel shelf, a folding front passenger seatback, a pen holder, cupholders, large doorbins and a generous glovebox all round off what should be a spacious and thoughtfully appointed vehicle.
Price & on-sale date
The C3 Aircross is available now, priced from £13,995 to £19,720. Order books are open now and first deliveries are expected in November.
New Renault Austral SUV replaces Kadjar for 2022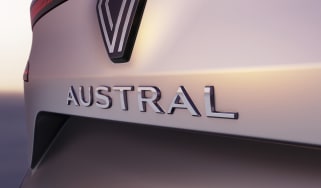 New Renault Austral SUV replaces Kadjar for 2022
How much does it cost to charge an electric car?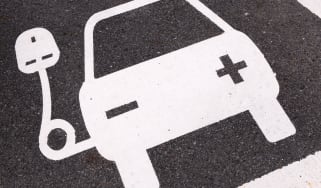 How much does it cost to charge an electric car?
Top 10 best car battery chargers 2021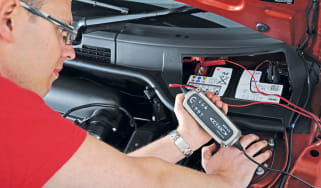 Top 10 best car battery chargers 2021