Mercedes-Maybach G650 Landaulet: an off-roading convertible limousine
The Landaulet has almost half a metre of ground clearance, a folding fabric roof and business-class-style seats
The Mercedes-Maybach G650 Landaulet poses a fairly niche question: what happens if you combine a limousine with a convertible SUV?
You can see the answer here: the Landaulet has a power-folding fabric roof over the two fully reclining, S-Class-sourced, massaging rear seats. It comes with a 621bhp 6.0-litre twin-turbo V12 engine, returns just 16.6mpg and should be able to go almost anywhere, thanks to its three differential locks and 450mm of ground clearance.
The standard Mercedes G-Class is due for an update soon, having been on sale for almost four decades in one form or another. And while that car's boxy looks, bouncy suspension and high asking price make it both a cult item and a rare sight, landaulets are in themselves fairly unusual propositions.
The idea of a convertible roof covering the rear passengers but not those in the front can be traced as far back as the 18th century, where horse-drawn carriages were designed with the comfort of paying customers, not drivers, in mind.
The G650 Landaulet is less discriminating, as the front of the car is fully covered – although only those in the rear can go topless. This, Mercedes says, allows occupants to enjoy a "majestic open-air experience".
Other rear-seat luxuries include heated cup-holders, aircraft-style leather-topped fold-out tables, two 10-inch entertainment screens, calf rests for weary legs and a glass partition that can be raised when privacy is required in the back.
Mercedes-Maybach G650 Landaulet: price & on-sale date
As you may have guessed by now, the G650 Landaulet won't be cheap; while Mercedes is being coy about revealing its price, the (slightly) more conventional Maybach 62 Landaulet limousine ran to about £1million when it launched back in 2007.
Before you grab your fund manager and rush out to a Mercedes-Maybach dealer, though, it's worth knowing the G-Class Landaulet "will not be available for the UK market". Even if it were, the production run is limited to just 99 models, making it tricky to buy.
Top 10 best cheap-to-run cars 2022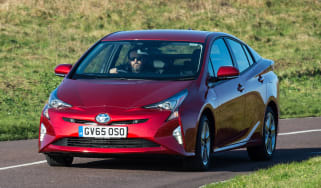 Top 10 best cheap-to-run cars 2022
UK road tax 2022: VED tax rates and bands explained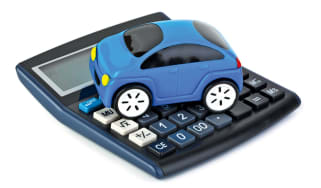 UK road tax 2022: VED tax rates and bands explained
Next Nissan Micra will be retro-inspired electric supermini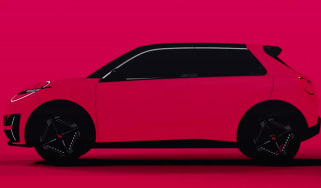 Next Nissan Micra will be retro-inspired electric supermini