Concept points to BMW i5 Tesla rival
Vision Next 100 design fuels rumours of all-electric BMW i5 to rival Tesla Model 3
BMW is to compete directly with Tesla as the race for electric-car sales heats up. Its Model 3 rival – likely to be named i5 – will arrive in 2021, boasting a high level of autonomous technology.
BMW's electric future was outlined by Ian Robertson, chief of sales and marketing for the German carmaker. Speaking to our sister title Auto Express, Robertson revealed that a new electric model had already been through its final design review – the last development stage before a car is finalised for production.
Without revealing precise details – still a closely guarded secret – he said: "You can assume that it's a bigger car rather than a smaller one, and you can assume that the packaging for the next generation of batteries has to be accommodated in such a way that gives the car a certain proportion."
BMW knows that brand identity will be all-important in maintaining the company's success as it moves further into the electric-car market. Robertson explained how it intends to put its core values across in the new car, saying: "One thing we'll see is that – as with most BMWs – you'll know it's one of our cars without seeing the badge. Proportionally it has certain design icons – the grille, light treatment and so on."
Although the new car has been referred to within BMW as iNext, it's likely that the production model will be marketed under the i5 name, signifying the new car's position above the i3 in the range.
BMW Vision Next 100 concept
In 2016 BMW unveiled a concept car, the Vision Next 100, as part of its centenary celebrations. Shown in these images, it takes the form of a far larger car than the BMW i3 and is more in line with the proportions of the BMW 3 series, fuelling rumours that an i5 model will join the range.
The concept has been interpreted as a pointer towards the looks of a future electric saloon – with hydrogen fuel-cell power cited as another possibility – and its size corresponds to that of the Tesla Model 3. The radical appearance of the concept is likely to be toned down for a production car, though.
Robertson was keen to underline that established BMW design principles will not be ignored by the new car: "That's always a telling sign for me in design reviews – that we can see that it's a BMW," he said. "The proportions, the short overhangs are BMW positionings; you'll see that in the iNext."
BMW i5 technology
Although no specific technical specification has been confirmed, the rapid development of autonomous vehicle technology and features by rivals such as Tesla means BMW won't want to be left behind on the the technology front.
Robertson made it clear that the i5 will be positioned at the forefront of electric-car developments, making references to Here, the mapping company that BMW, Daimler and Volkswagen have jointly purchased.
He said: "We're going to see what we believe to be the first full autonomous capability… We've assembled quite a powerful group, so putting these big companies together with this company we own [Here] is giving us a powerful move down the autonomous road."
BMW is known to be working with Mobileye, a company specialising in artificial intelligence, and Intel, the US computer giant. It's expected that the i5 will match the Tesla Model 3 by offering level-three autonomous technology at launch. This means the car will be able to accelerate, brake and steer itself, with the driver taking over where necessary.
In the future, level four and five autonomy will be phased in, ultimately leading to the driver having to make very little input.
Testing the technology
Discussing the technology used by future autonomous BMWs, Robertson made it clear that further development is required before full autonomy can be introduced to production cars.
"There are a lot of people talking about autonomous driving at the moment," he said, "but first of all the technology isn't robust enough. It's not good enough to say it'll be better for most of the time – it needs to be better all of the time."
To prove the technology, a fleet of 40 autonomous BMW 7 Series limousines will act as testbeds to develop, trial and fine-tune systems before they make it to the i5.
With the i5 not expected to hit showrooms until 2021, Robertson predicts BMW to have a major presence in the electric-car market by then. The i3 and i8 confidently introduced buyers to the concept of an all-electric BMW and over 100,000 part-electric BMWs have now been sold worldwide. Another 100,000 sales are targeted for 2017, with the anticipated BMW 5 Series plug-in hybrid hoped to be a hit among fleet buyers.
Nissan Ariya vs Volvo XC40 vs Volkswagen ID.4 - which is best?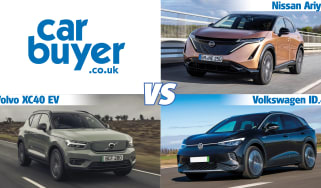 Nissan Ariya vs Volvo XC40 vs Volkswagen ID.4 - which is best?
2023 Hyundai Ioniq 5 N spotted testing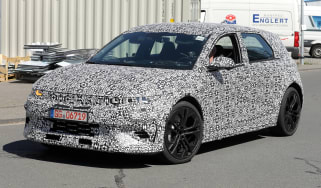 2023 Hyundai Ioniq 5 N spotted testing
Best new car deals 2022: this week's top car offers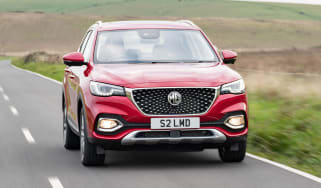 Best new car deals 2022: this week's top car offers