Vauxhall aims high with Exclusive trim
Top-spec Insignia Grand Sport to get "hand crafted" attention; future cars likely to benefit from similar treatment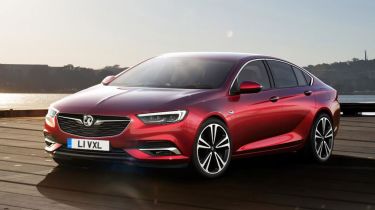 Vauxhall is eyeing a high-specification future, but has ruled out a premium sub brand similar to Ford's Vignale.
Speaking at the Geneva Motor Show this morning, Opel product marketing boss Andreas Marx said larger models could benefit from a more richly-equipped trim level, but this would focus on more lavish equipment rather than a different buying experience.
The new Vauxhall Insignia Grand Sport will be offered in a new Exclusive trim, which will be the highest specification Insignia yet. Marx described it as an "all-in" trim that it will offer the potential for customers to create a bespoke model, with a wide range of customisation and personalisation options - including the ability for customers to specify any paint colour they like.
Marx described Exclusive as being like a toolbox to show Vauxhall's capability when it comes to new technology or bespoke design elements including, paint, fabric or wheel design.
He said there was the potential for larger models in Vauxhall's range to have a "good price elasticity for top trims", and suggested this was particularly true for SUV models.
He said that while top-trim buyers of current models usually demand a high performance powertrain, SUV buyers covet attributes such as good looks and lots of in-car technology.
This points to a rollout of Exclusive trim models on other upscale models, particularly crossovers, including the forthcoming Vauxhall Grandland X. He said Vauxhall would "learn lessons" and make decisions for future products based on that.
He also admitted increasing the range of options represents a process challenge. Each model would be "hand crafted" and handled individually, which represents a huge shift from Vauxhall's history of being a mass-market producer of cars.
New electric MG4 hatch to start at £25,995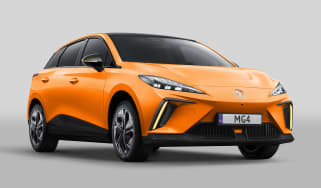 New electric MG4 hatch to start at £25,995
Kia EV4 SUV to take on the Volvo XC40 Recharge
Kia EV4 SUV to take on the Volvo XC40 Recharge
Best new car deals 2022: this week's top car offers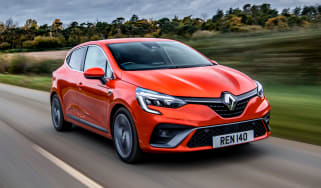 Best new car deals 2022: this week's top car offers