Vauxhall Grandland SUV review
"The Vauxhall Grandland may not be the most scintillating SUV on the market, but it ticks a lot of family-friendly boxes"
Pros
Handsome looks
Easy to drive
Comfortable
Cons
Rear visibility limited
Unlikely to set pulses racing
Less stylish than the Peugeot 3008
The market for mid-sized SUVs must surely be close to saturation point. With choices including the Kia Sportage, Ford Kuga, Nissan Qashqai, Peugeot 3008, Volkswagen Tiguan, Renault Kadjar, Mazda CX-5 and SEAT Ateca all competing for the same customers, SUV buyers never had it so good.
In fact, such is the demand for choice in the SUV market, it continues to diversify with models such as the style-conscious Toyota C-HR offering a less expensive alternative to premium SUV-coupes including the Audi Q2 and BMW X2. Vauxhall's strategy is to straddle the sector by offering the small Crossland, bigger Mokka and this larger-still Grandland that crowns its entire car range.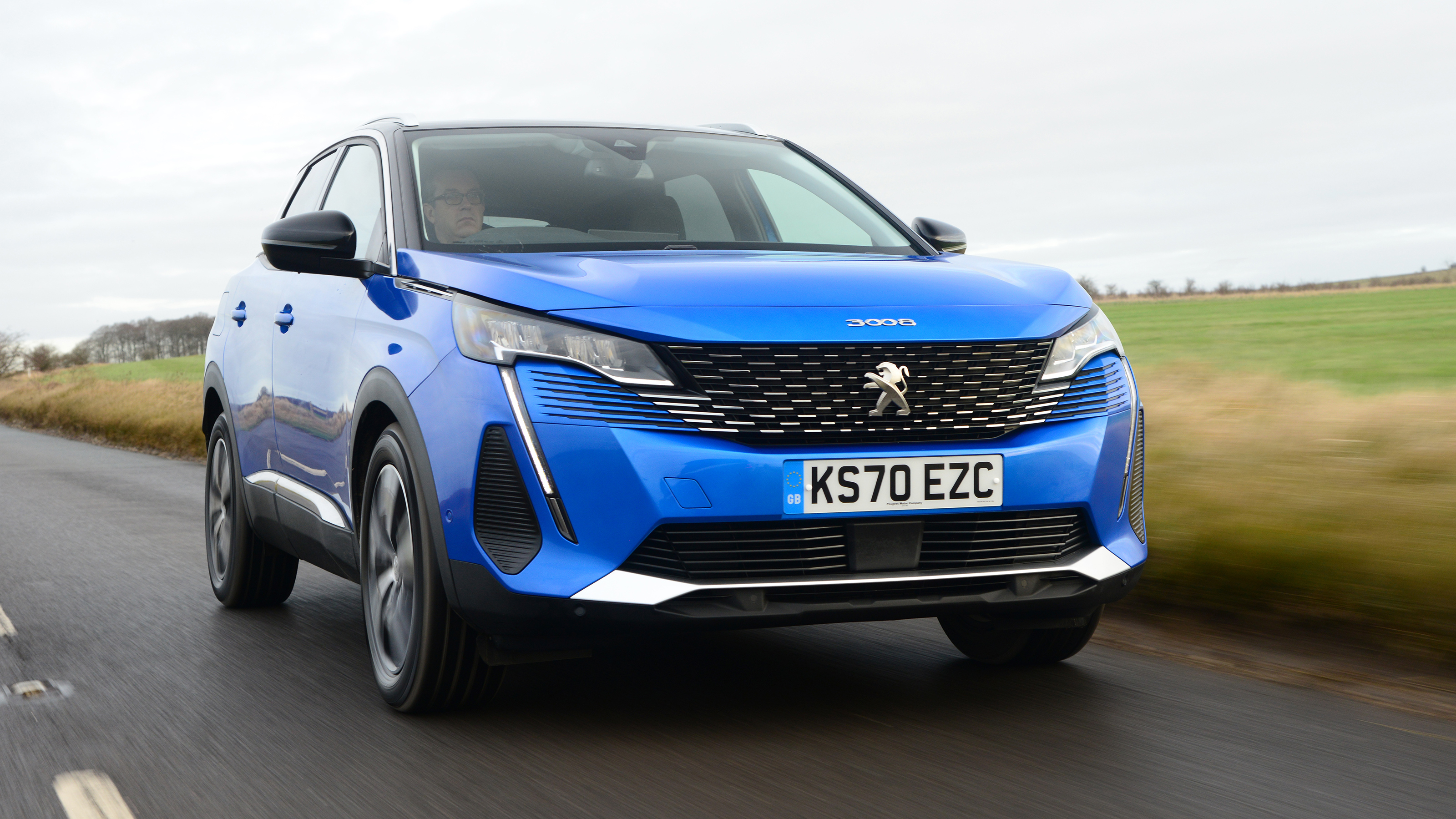 Top 10 best 4x4s and SUVs 2022
As this is the brand's premium SUV, you get a high driving position, a good view out, an appealingly imposing stance and sufficiently desirable looks to match the competition. For late 2021 the 'X' was dropped from the name, and a makeover sharpened up the Grandland's nose, adding the 'Vizor' grille of the smaller Mokka. 
It shares its mechanical backbone with the Peugeot 3008 and is available with similar engines, the smallest of which is a turbocharged 1.2-litre petrol that produces 128bhp and returns around 45mpg. The flagship 1.6-litre petrol engine was the peppiest engine in the range, managing around 40mpg, but it wasn't carried over to the facelifted Grandland. A six-speed manual is standard, but in Ultimate trim it only comes with an eight-speed automatic gearbox.
There's also a 128bhp diesel that officially returns more than 54mpg and is offered with the automatic transmission only. A range-topping 2.0-litre diesel engine was discontinued in early 2021.
Not every SUV buyer wants four-wheel drive and Vauxhall doesn't even offer it as an extra in the standard range. As of early 2020, a pair of plug-in hybrids became part of the Grandland X lineup, and the PHEV is also available in the facelifted Grandland. It's the quickest model in the range, with a total output of 222bhp, and manages up to 39 miles of electric-only driving according to Vauxhall. It's expensive, though, and the biggest cost saving (a reduction in Benefit-in-Kind liability) will only make real sense for company-car drivers. The front-wheel-drive hybrid model manages nearly 200mpg.
The Grandland's dashboard design has been updated with Vauxhall's latest Pure Panel infotainment set-up, shared with the Mokka. All models come with alloy wheels, an infotainment touchscreen, climate control, reversing sensors, traffic-sign recognition, cruise control and auto-dipping headlights.
That's a decent amount of kit, but it's worth going for SRi trim. This brings a larger 10-inch infotainment screen complete with sat-nav, a digital instrument panel, rear-view camera and a sporty interior and exterior makeover. Elite offers some extra luxuries such as a powered tailgate, while Ultimate brings a 360-degree camera and even Night Vision to help see hazards in poor light.
Exhibiting such a rational, conventional approach elsewhere, it probably won't surprise you to learn the Grandland is thoroughly sensible to drive, too. The driving position is high, so the view out the front is decent, and while this leads to a sense of sitting on the Grandland rather than being hunkered down in it, many motorists will prefer feeling elevated above ordinary family cars.
On the motorway, the Grandland is a relaxing car to drive. It's not exciting, though. Its slightly notchy manual gearbox will frustrate if you try to hustle it along country roads, while considerable body lean and a lack of feedback from the light steering mean there's little to reward your driving enthusiasm. There's no doubt whatsoever that the Vauxhall was designed for comfort rather than fun and the powerful plug-in hybrid version isn't any better to drive, despite its surprising turn of straight-line speed.
That's not inherently a bad thing, however. If you don't have petrol coursing through your veins and want a sensible, practical and quiet family car with a good view out and a five-star Euro NCAP safety rating, the Grandland makes a lot of sense. It struggles to offer a more complete package than the Peugeot 3008, though.
We reckon the latter is a far more stylish car inside and out, and it shares its fundamental mechanicals – as well as a start price – with the Grandland.