New BMW 3 Series set for 2018 launch
More tech, less weight for 2018 BMW 3 Series saloon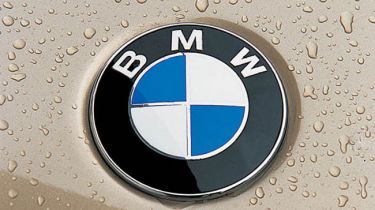 An all-new BMW 3 Series will hit the streets next year, sporting a new look, new tech and lightweight carbon fibre components.
The 2018 BMW Series, codenamed G20, is reported to be up to 100kg lighter than the current car which, in conjunction with a new family of efficient engines, means economy will be significantly improved.
The chassis is being designed and constructed using the carbon fibre know-how BMW has gleaned from producing cars such as the BMW i8 supercar and the latest BMW 7 Series. Elements of the latter's chassis will be integrated into the new 3 Series.
A reduction in weight should also improve the agility for which the 3 Series is famous. This will be aided by new, lighter three-cylinder engines, which while small, will still pack a punch.
The range is likely to kick off with the same 1.5-litre three-cylinder petrol engine found in the current 318i. This will be joined by a number of diesels, including a three-cylinder 1.6-litre and a range of four-cylinder, 2.0-litre diesels.
BMW's new family of Efficient Dynamics engines are also likely to feature further down the line. BMW says these engines, which will be rolled out across a wide range of BMW and MINI models, are capable of reducing CO2 emissions by around 5% while increasing power and pulling power by around 7bhp and 15lb/ft respectively.
Particulate matter and NOx emissions, the two pollutants under the closest scrutiny at the moment, have been significantly reduced in the new engines.
At least one model in the BMW 3 Series G20 range will feature plug-in hybrid technology, and there'll also be a fully electric version. The BMW 3 Series EV, which could be badged 3 Series eDrive Sport, is expected to provide a range of around 300 miles from a 90kWh battery. This model isn't expected to appear until 2020 and will become a rival for the Tesla Model 3.
The heavily camouflaged car we've seen don't give a huge amount away when it comes to exterior design, but it's highly likely the new 3 Series will feature bumpers and front grille similar to those on the recently launched BMW 5 Series.
There should be more interior space thanks to an increase in wheelbase (the distance between the front and rear wheels), and improved interior quality. The new 3 Series is likely to feature BMW's latest gesture control technology, allowing operation of some the car's infotainment systems without the need to touch buttons or screens.
The G20 BMW 3 Series is likely to be revealed later this year, possible at September's Frankfurt Motor Show, with sales beginning early in 2018.
Top 10 best cheap-to-run cars 2022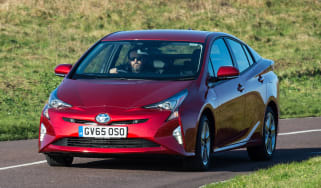 Top 10 best cheap-to-run cars 2022
UK road tax 2022: VED tax rates and bands explained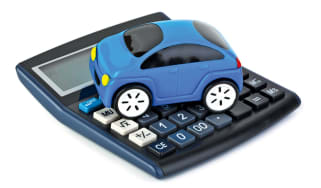 UK road tax 2022: VED tax rates and bands explained
Best new car deals 2022: this week's top car offers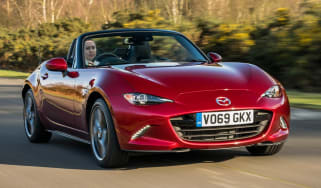 Best new car deals 2022: this week's top car offers