Diesel car registrations take a dive
May's figures reveal a 20% drop in registrations of diesel cars; emissions concerns and road tax likely culprits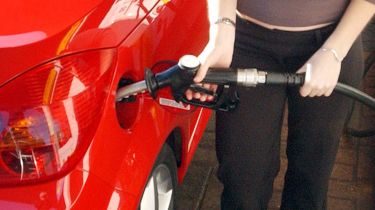 Back in March, Carbuyer reported 61% of consumers had been put off the idea of a diesel car by recent revelations surrounding diesel emissions. That shift in perception appears to have been borne out by May's figures, which have revealed a 20% drop in registrations of new diesel cars compared to the same month in 2016.
This fall largely echoes an overall drop in registrations of 8.5%, but while alternative-fuel vehicles saw a dramatic increase in popularity of 46.7%, this would seem to have been at the expense of diesel cars. Registrations of petrol cars remained largely steady, rising just 0.4% compared to 2016.
Mike Hawes of the Society of Motor Manufacturers and Traders (SMMT) said an overall drop in registrations had been expected, partly due to the upcoming General Election and partly due to a record month in March, which saw buyers flock to showrooms to take advantage of the outgoing road-tax system.
The new road-tax system will almost certainly be one of the reasons behind the decline of diesel: under the old system, cars that emitted under 100g/km of CO2 were exempt from road tax – and diesel engines tend to undercut that figure far more easily than petrol engines.
But while the expiration of the old road-tax system represents the removal of a carrot, potential diesel buyers have also faced some stick: ever since the 'dieselgate' emissions scandal broke, diesel engines have been under close scrutiny, with studies claiming the particulate matter and oxides of nitrogen associated with diesel fumes are behind myriad illnesses and early deaths.
It's fair to say modern diesels – particularly those that make use of AdBlue and meet the strict Euro 6 emissions standard – are significantly cleaner than older engines. Buyers would seem to be erring on the side of caution, however, voting with their feet and walking towards petrol and hybrid-powered cars.