Skoda Karoq range expansion already planned
The Karoq has only just been launched, but a hot vRS model and a plug-in hybrid are already under consideration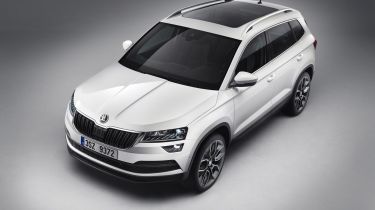 Skoda has big plans for its new Karoq SUV: at the car's official launch event in Stockholm, the company said a range of models based on its new SUV were possible.
The Karoq was unveiled with six engine options, but that could soon expand, with a performance-orientated vRS model and a plug-in hybrid (PHEV) on the cards.
Speaking to our sister publication, Auto Express, Skoda's CEO Bernhard Maier said it expected to sell far more Karoqs than it did Yetis, a car which found roughly 100,000 homes a year.
Maier said Skoda already has "very clear feedback" that customer demand exists for a vRS Skoda SUV, while the company's head of research and design, Christian Strube, said a Karoq PHEV would be a matter for Skoda's marketing department, rather than its engineers.
"It's not a case of the technical challenge", Strube said, "because we know [the Karoq platform] is engineered for hybrid powertrains. It's for the marketing department to decide how to position these technologies. For me, though, this car is perfect for a PHEV powertrain."
Before any of that happens, though, the Karoq range is expected to expand to include a stylish Sportline model and a rugged Scout variant. Skoda has form for launching these offshoots: its large Kodiaq had hardly hit dealers' order books before Sportline and Scout spinoffs were announced.
Such diversification comes as consumers continue to move away from hatchbacks and into SUVs, drawn by the ease of access and improved visibility such cars bring.
Electric MG 4 to arrive in September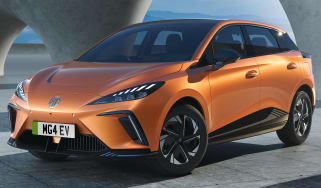 Electric MG 4 to arrive in September
Engine management light: top 5 causes of amber engine warning light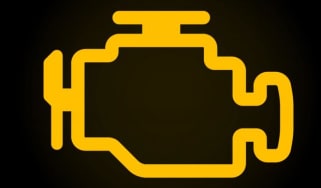 Engine management light: top 5 causes of amber engine warning light
Best new car deals 2022: this week's top car offers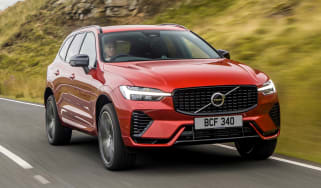 Best new car deals 2022: this week's top car offers