New Mercedes-AMG ONE 2019: prices, specs and video
F1-derived 1.6-litre V6 engine and four electric motors for 986bhp, 217mph+ Mercedes-AMG ONE hypercar
Mercedes-AMG has confirmed that its ultra-powerful hybrid hypercar will be called the Mercedes-AMG ONE when it arrives next year – with a £2.4 million asking price.
The 986bhp Mercedes-AMG ONE hypercar, first seen in concept form, has been spotted in testing at the Millbrook proving ground in Bedfordshire. In camouflaged form, some of the production car's finer details remain a secret. However, it's clear that the car offered to wealthy enthusiasts remains very true to the design first shown at the 2017 Frankfurt Motor Show.Carbuyer's best supercars money can buy today
Manufacturers frequently cite racetracks and racing cars as inspiration for some of their faster models, but the Mercedes-AMG ONE can make this claim more credibly than many: its hybrid power system is closely related to that of Mercedes' 2014 Formula One car, as driven to victory by Lewis Hamilton and Nico Rosberg that season. It promises a top speed in excess of 217mph, in a car with an interior described as "Formula 1 for two".
Mercedes-AMG ONE engine and performance
Mercedes' long record of Formula 1 success owes much to a 1.6-litre V6 hybrid engine, and a version of this race-proven powerplant features in the Mercedes-AMG ONE. Assembled alongside the company's race engines at the Mercedes High Performance Powertrains plant in Brixworth, Northants, the engine can rev to 11,000rpm. That's 4,000rpm lower than the Formula 1 engine, but should make for a more reliable engine and allows the use of regular garage-bought petrol rather than expensive – and hard-to-come-by – race fuel.
The engine is mounted in the middle of the car and is linked to an eight-speed gearbox complete with manual and automatic modes. It's boosted by four motors that are positioned around the car as follows:
One motor keeps the turbocharger spooled up to eliminate lagAnother joins the engine in powering the rear wheelsThe remaining two motors drive the front wheels – one apiece
As well as the ability to tell friends they own a car fitted with the same engine Lewis Hamilton uses, Mercedes-AMG ONE buyers will have access to performance that's usually the preserve of Spa, Imola or Suzuka. Mercedes isn't currently quoting a 0-62mph time, but boasts that the hypercar will reach 124mph in under six seconds – roughly the same time the Honda Civic Type R takes to go from 0-62mph. The ONE's top speed is said to be in excess of 217mph.
When not slingshotting the car down the road, the ONE can be plugged in to recharge its batteries just like any other plug-in hybrid. Its brakes are regenerative, too, and can recoup energy that would normally be lost when decelerating. Zero-emissions motoring is possible – wealthy commuters might even manage the daily trip to the office and back if it falls within the car's electric-only range of 15.5 miles.
Design and technology
The Mercedes-AMG ONE makes use of active aerodynamics of the kind developed in the race team's wind tunnel for its Formula 1 efforts. That enormous rear wing can extend and retract from the car's tail, with a Race Mode position for maximum downforce for extra roadholding on the race track.
Ahead of the wing is a prominent roof-mounted air intake that contributes to cooling the powertrain as well as further improving the car's aerodynamic efficiency. Upward-opening doors, a vast central exhaust and neatly integrated LED headlights are among other exterior highlights. The ONE has 20-inch aluminium wheels at the rear and 19-inch wheels at the front, while the brakes are ceramic for optimal heat dissipation.
Partnership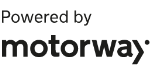 Need to sell your car?
Find your best offer from over 5,000+ dealers. It's that easy.
In true Formula 1 style, the ONE has a suitably minimalist interior. Its lightweight carbon-fibre dashboard incorporates two 10-inch displays – one forming an instrument panel behind the steering wheel, the other angled towards the driver to display additional driving information.
Despite its race-car styling, the vast swathes of Napa leather provide a luxury feel, but seats that are integrated into the ONE's bodywork demonstrate that this really is a car of minimalist principles. The seat backs are adjustable, but the bases are fixed, so the pedals and steering wheel adjust instead – a similar setup to that of the Ford GT. A third digital screen linked to a rear-facing camera replaces the rear-view mirror and Mercedes has also seen fit to include a smartphone holder and sat nav.
The steering wheel is also noteworthy. Inspired by Formula 1, it incorporates buttons for the cruise-control system and stereo volume, as well as rev lights to indicate when a new gear is required, several settings for the traction-control system and a 'boost' button – likely to call up maximum power from the engine and motors for short periods of time.
Price and on-sale date
The Mercedes-AMG ONE's £2.4 million price tag puts it at the very top rung of the hypercar ladder – a range-topping McLaren 720 S costs roughly a tenth of that figure.
Nevertheless, Mercedes says it's preparing customers for the new car with a mobile showroom that's on tour behind a Mercedes Formula 1 lorry tractor. No date has yet been confirmed for customer deliveries to begin, however.
Engine management light: top 5 causes of amber engine warning light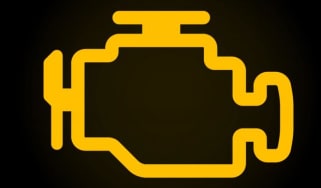 Engine management light: top 5 causes of amber engine warning light
Tesla Cybertruck finally delivered: specs, prices and UK availability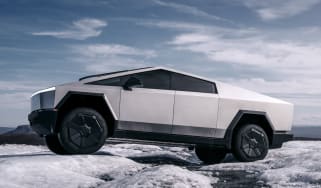 Tesla Cybertruck finally delivered: specs, prices and UK availability
Best new car deals 2023: this week's top car offers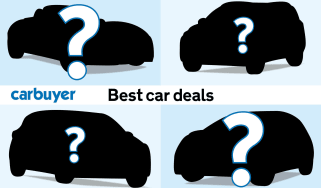 Best new car deals 2023: this week's top car offers