DS E-Tense switched on for an electrified future
New DS 7 Crossback will lead to French brand's first hybrid SUV
DS Automobiles has confirmed that electrified cars will form a big part of the upmarket French brand's future – with a version of the upcoming DS 7 Crossback set to mount the company's first charge on the hybrid SUV market.
The DS 7 Crossback E-Tense – expected on sale in the spring of 2019 – represents just a small part of the brand's master plan, with DS set to release a new electrified (hybrid or pure EV) car every year. DS' product and development director Eric Apode, said: "DS is entering the electrified vehicles scene. By 2025, more than a third of DS vehicles sold will be hybrid or all-electric."
Inspired by the DS E-Tense concept car, the hybrid DS 7 Crossback E-Tense will be powered by a 197bhp petrol engine working in conjunction with a new 8-speed automatic gearbox and twin 80kW electric motors. With power provided to all four wheels, a total of 296bhp is said to be available, and a 37-mile all-electric range is promised.
DS Automobiles says its participation in the Formula E racing series has provided valuable lessons in electric car development, as well as providing a stage on which to showcase its advancing electric car technology. According to DS' performance director Xavier Mestelan Pinon, "a competition series involving all-electric race cars obviously makes an ideal testing environment for our forthcoming technologies."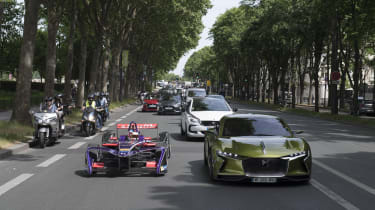 Just as improved battery capacity is key to success in Formula E, car buyers are more likely to opt for electricity if doubts over battery range can be dismissed. DS says battery technology is one area that Formula E participation is helping to develop, providing a harsh component durability test. This could allow production EVs to use far higher voltages, leading to increased driving range on a full charge thanks to improved electrical efficiency.
DS has yet to confirm when it will offer an all-electric car. Its DS E-Tense gave a flavour of how one might look, and the concept's 396bhp and potential 155mph top speed shows promise. However, a claimed maximum range of 167 miles is easily eclipsed by electric cars you can buy today, such as the Tesla Model S.
Meanwhile, with the DS 7 Crossback SUV expected to hit showrooms this year, the E-Tense hybrid will follow early in 2019.
Engine management light: top 5 causes of amber engine warning light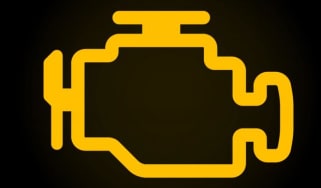 Engine management light: top 5 causes of amber engine warning light
Best new car deals 2022: this week's top car offers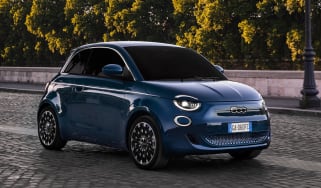 Best new car deals 2022: this week's top car offers
Top 10 cheapest electric cars 2022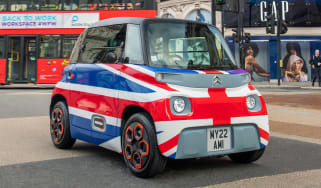 Top 10 cheapest electric cars 2022