New Audi RS Q5 2019: price, specs and release date
Our exclusive render shows sharp bodywork for the 444bhp 2.9-litre V6 twin-turbo SUV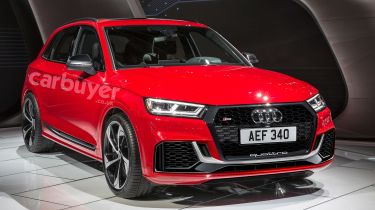 The Audi RS Q5 is expected from Audi in the coming months. Audi will almost certainly fit the RS Q5 with the same raucous 2.9-litre twin-turbo V6 engine as the latest Audi RS5 coupe, which will power all four of the RS Q5's wheels through the company's quattro four-wheel-drive system.
We have been awaiting official confirmation of the RS Q5 since the summer of 2017. No official images have been released as of yet, but our exclusive render gives an idea of what bodywork upgrades the car is likely to get compared with the standard Q5. The sculpted air intakes, LED headlights and larger wheels, favoured throughout the Audi RS models are featured here. We expect the interior of the RS Q5 will follow a similar suit, with RS specific steering wheel and raised sports seats, carbon fibre interior trim detailing and a good level of equipment as part of the package.
Audi has previously resisted the temptation to offer RS models of its SUVs, but when the RS Q3 was on sale, it proved such a success that it convinced the brand to develop the larger RS Q5.
The RS Q3 used a detuned version of the 2.5-litre four-cylinder turbocharged engine found under the bonnet of the RS3 hatchback, so it's almost a given that the RS Q5 will use the new 2.9-litre V6 found under the bonnet of the RS5 coupe. But while the RS Q3 produced 335bhp against the RS3's 395bhp, we don't expect a similar reduction in power for the more premium RS Q5 – so it should have the same 444bhp as the RS5 coupe.
With that in mind, the RS Q5 is unlikely to be lacking when it comes to performance. It's expected to be a fair bit heavier than the RS5 coupe but a 0-62mph time of around four seconds still seems likely. Audi will almost certainly limit the RS Q5's top speed to 155mph, but may offer a delimitation option, which would see it hit around 170mph.
The RS Q5 will face few true rivals. While the next-generation X3 SUV available later this year will be offered in 355bhp M40i guise and the current Mercedes GLC comes as a 362bhp AMG 43 model, you'll need to look to the Porsche Macan Turbo and specify the Performance Pack before getting a similarly sized SUV with comparable power.
So far, Audi have not given a release date for the RS Q5, but we anticipate the news later this year. We expect the RS Q5 to start at around £70,000 when it arrives.
Nissan Ariya vs Volvo XC40 vs Volkswagen ID.4 - which is best?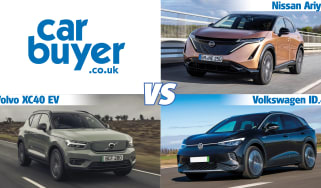 Nissan Ariya vs Volvo XC40 vs Volkswagen ID.4 - which is best?
Best new car deals 2022: this week's top car offers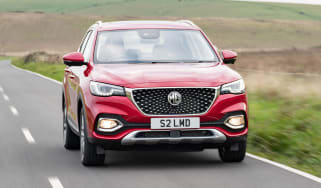 Best new car deals 2022: this week's top car offers
Top 10 best electric family cars 2022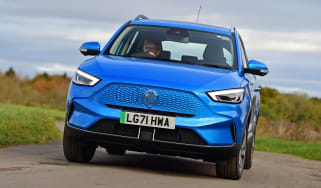 Top 10 best electric family cars 2022