New electric Ariel Hipercar project promises 1,180bhp
1,180bhp four-wheel-drive electric supercar could be called Ariel Elektron and is "destined for full release in 2019"
This is the Ariel Hipercar, an in-progress electric supercar its maker says will be fully revealed in 2019, reaching production the following year.
Ariel – the Somerset-based manufacturer of the Atom and Nomad sports cars – says the Hipercar name is a portmanteau of HIgh PErformance CArbon Reduction. The Hipercar name is unlikely to stick around, though; Ariel says the official name has yet to be decided and the company registered the name 'Elektron' in late 2016.
The car itself is unlikely to stick around, either. With two models – one with 1,180bhp and four-wheel drive, the other with 590bhp and rear-wheel drive – Ariel says the Hipercar will go from 0-62mph in 2.4 seconds and reach 160mph.
Producing that prodigious power will be four (for the 4x4 version) or two (for the rear-wheel-drive car) 295bhp electric motors, driven by a liquid-cooled 42kWh lithium-ion battery pack running at 1,200 amps and 680 volts (peaking at 750 volts) – although those numbers shrink slightly for the rear-wheel-drive version. Ariel is also planning to fit the Hipercar with a range-extending petrol generator turbine, which will make 35kW for the batteries when called into service. The company says its latest project is "the first true electric supercar that'll cross continents, drive to town and lap a race track".
The Hipercar project is being developed in conjunction with a number of other companies, many of them British. These include the electric motor experts at Norwich-based Equipmake and battery specialists from Silverstone-based Delta Motorsport. It'll be based around an aluminium structure, will sit on carbon-composite wheels and feature a single-speed gearbox.
Aside from its name, there's one other thing we don't know about the Hipercar project: what it'll look like. The image you see here gives an indication of the project's design direction, but Ariel says it isn't "unveiling final bodywork at this stage" – however it has confirmed that unlike the open Nomad and Atom, the Hipercar will be its first fully enclosed car. It's set to sport such modern niceties as Alcantara suede-effect seats, air-conditioning and twin digital information displays.
Rolling prototypes of the both versions of the Hipercar with "all componentry visible" will be shown at September's Low Carbon Vehicle (LCV) Show at Millbrook in Bedfordshire.
New electric MG4 hatch to start at £25,995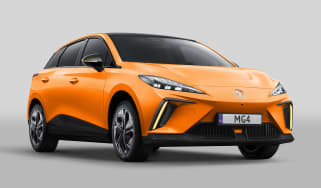 New electric MG4 hatch to start at £25,995
Kia EV4 SUV to take on the Volvo XC40 Recharge
Kia EV4 SUV to take on the Volvo XC40 Recharge
Best new car deals 2022: this week's top car offers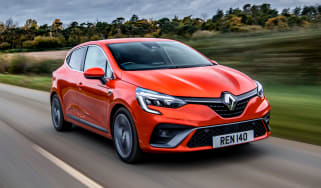 Best new car deals 2022: this week's top car offers