Ariel Nomad convertible
"The near-unstoppable Ariel Nomad turns any surface into a race track"
Pros
Exhilarating performance
Huge fun on the road
Even more fun off it
Cons
Expensive to buy
Not easy to live with
Needs lots of off-road space to excel
You may have heard of the Ariel Atom. Its designers took full heed of the Caterham Seven's philosophy – minimal weight and maximum lightness – and created an otherworldly machine, the likes of which race tracks around the globe had never seen before.
The Ariel Nomad is proof positive that 'less is more' is equally applicable when what you have a shortage of is tarmac. In fact, the Nomad is in its element when faced with sand, dirt, grass or mud. Any off-road surface becomes an ad-hoc race track – anywhere you can legally roam becomes your playground.
The Nomad uses a similar mechanical package to the Atom. Power comes from a Honda petrol engine, which at 2.4 litres is a little larger than the Atom's, but develops 10bhp less – 235bhp in total. The extra size contributes to more pulling power, though, and a 0-62mph time of under four seconds is claimed. The braking and suspension system are made from similarly high-grade components to the Atom, but are designed to take a rather different kind of punishment.
While a spirited trackday in an Ariel Atom might be spent trying to avoid leaving the track to explore its surroundings, the Nomad positively encourages you to charge headlong into the scenery. The suspension can deflect impacts from almost any surface – there's a good chance you'll succumb to fatigue well before the Nomad exhibits signs of stress. And although it really shines when conditions are tough, it's a hoot on a country road, too.
Downsides? Well, the Nomad is expensive, and – although the sublime workmanship and top-notch components show you where your money goes – it's not exactly a car aligned with the rigours of everyday family life. There's a passenger seat, but nowhere to safely stow personal effects. You'll prefer travelling on dry days, too: you can have a windscreen, but there's barely anything else in the way of weather protection. If you have Volkswagen Golf R money and want a fast, sporty, practical runabout, the Ariel Nomad emphatically isn't it.
If you've got that kind of money to spend purely on a toy, though, the Nomad comes with our unreserved recommendation. It's as much fun on and off the road as an enduro bike – and there's far less risk of falling off. It doesn't really have any direct rivals, either. Many carmakers can sell you something fast and interesting for road use, but if you have access to sufficient acres of tricky terrain, the Nomad will show you the way.
MPG, running costs & CO2
Far more economical than its performance would have you believe
The Ariel Nomad hasn't been tuned for economy. Nor has it been designed with penny-pinching in mind. A fuel-consumption figure of around 25mpg won't make the Nomad any more a hit among fans of the environment than the way it's capable of tearing through it.
On the other hand, few cars that can manage such blistering acceleration can do so more economically. Furthermore, repairs and servicing to the Honda engine should be straightforward and the notable lack of bodywork should make general maintenance work approachable.
Partnership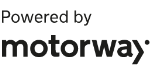 Need to sell your car?
Find your best offer from over 5,000+ dealers. It's that easy.
You mightn't want to trust any old workshop to tinker with such a thoroughbred machine, though, and Ariel itself offers servicing, repair and upgrades at the factory – its Somerset base won't be convenient for all, but could give you a great excuse to sample West Country roads.
The Nomad wears off-road-biased Yokohama Geolander tyres and these can be pricey to replace. Brake and clutch material can wear quickly if the Nomad is driven unsympathetically – although it thrives on abuse, no car is immune to the rigours of wear and tear.
Engines, drive & performance
The Ariel Nomad is in a class of its own when you take the road away
'Long travel' suspension is key to what makes the Nomad so different to any other car. Parked next to the Ariel Atom, the resemblance is striking, but the differences can be clearly seen. That latticed frame is designed along similar lines, but encompases not only a sturdy rollover bar, but also mountings for suspension designed to soak up extraordinary bumps.
While the suspension of an Atom – and many other track-focused cars – will only move up and down by a few inches, the Nomad's has far greater range of movement. And as every wheel is independently sprung, if one hits a rock, the other three won't be affected, so the car can plough on through the scenery unimpeded. This makes the Nomad one of the most agile off-road machines you can buy, even though it's only rear-wheel drive.
This means it's not quite as in its element crawling over rocks as a Land Rover Defender – if the rear wheels are spinning, there's no drive from the front to pull you forwards. If you've built up momentum, though – and chances are you will have – only the very toughest terrain will stop the Nomad in its tracks.
Back on the road, that suspension leads to the Nomad feeling totally different to the Atom. The way it leans and pitches in corners and when braking and accelerating can take some getting used to, particularly if you're accustomed to sports cars that stay level no matter how you drive. Once you accept the rather alien feel and trust the surprising grip from those off-road tyres, you can have almost as much fun throwing the Nomad into corners as you can into sand dunes.
Interior & comfort
The Nomad only just qualifies as having an interior
The Ariel Nomad is so focused on minimising weight that you'll feel guilty driving it if you ate a second piece of toast at breakfast. The driver is provided with a figure-hugging seat with five adjustment positions, while the dinner-plate-sized steering wheel is fixed ahead of you. The passenger gets a similar seat, but no steering wheel to grab hold of.
And that's it, really. The only electronic equipment is the LCD instrument cluster, although TomTom sat nav can be fitted as an optional extra. Another extra that many go for is a windscreen – you can choose from a pair of diminutive 'aero screens' or a full windscreen with washers and wipers (which can also be had in electrically heated form). Apart from soft fabric infill panels, that's it for keeping the outside out.
Travelling in a Nomad is akin to riding a rollercoaster. The upper part of your body is exposed to the elements, wind and rain. If you pass through snow, sand or mud, chances are that you'll be interacting with your surroundings extremely closely. You can readily identify the Ariel Nomad driver by the grin on their face and mud on their helmet.
Practicality & boot space
Just one look tells you this will be a low-scoring round
See above. The Nomad and its Atom sister are among the few cars that a Caterham Seven can claim to be more practical than. There is absolutely no provision for making everyday use convenient. Luggage space is pretty much limited to what you can cram in your pockets. If you look at things from a different perspective, though, the way the Nomad can be hosed down after a day's fun in the mud is something that few cars can match.
Reliability & safety
No specific safety features, but the Nomad is as tough as they come
Apart from a wide range of motorsport-approved harnesses to hold both occupants safely in their seats and a powerful set of all-round ventilated disc brakes to give you a good chance of avoiding a crash, the Nomad has nothing in the way of safety features as such.
Since it's built and sold in such small numbers as a very specialised machine, the Nomad isn't subject to the same safety legislation as more mainstream performance cars. It's a very tough design, though, and its integral rollcage ought to keep you safe if the worst does happen.
Meanwhile, the Nomad's 2.4-litre Honda engine has been well proven in the North American Honda Civic, while the mechanical package as a whole is straightforward and should prove robust.
Price, value for money & options
There are alternatives to the Ariel Nomad, but no real rivals
Anybody contemplating a high-performance car for the price of an Ariel Nomad has plenty of choice. You could own an Audi S3, a BMW M140i or a Volkswagen Golf R for the same money – and any of these will provide practical daily transport without looking out of its depth on a trackday.
It's highly unlikely that a Nomad will be bought as a main, or even second, car – it'll be bought for sheer fun. Unlike the Atom, which can count the Caterham Seven, BAC Mono, Lotus Elise and even the Abarth 124 Spider among its rivals, the Nomad goes it alone. You'll know if you want one.