All-new Ariel Atom 4 announced
Fourth-generation Ariel Atom uses latest Honda Civic Type R engine
British sports car maker Ariel has announced a fourth generation of its featherweight Atom track-day car, which will go on sale in 2019 priced from £39,975.
With its curvaceous frame of exposed tubular steel, the Ariel Atom looked like nothing else when it first appeared over 18 years ago, and now the Somerset-based company has confirmed that a fourth generation will enter production later this year.
"The Atom 4 is the biggest change to the car since we originally released it in 1999" says Simon Saunders, director of Ariel. Despite a close resemblance to its predecessor, the Atom 4 is new from the ground up, following the same proven formula but introducing the latest engineering technology. Ariel claims that the chassis is 15% stiffer than before, and the new suspension geometry, wheels and tyres take cornering speed to "another level".
Best sports cars you can buy today
Sam Evans, engineer in charge of Atom suspension development, says "we have gone to enormous lengths to ensure the car is as easy to drive on the road as it is fast on a race track". As a result, the latest car has a reduced turning circle to help maneuvering in tight spaces, and a chassis design that offers more interior space than any previous Atom. The two seats are individually adjustable for the first time, and safety hasn't been forgotten, either – the Atom 4 was designed with the demands of a 50kph front impact in mind.
Although more comfortable than before, the Atom will still be at home on a race track, where increased aerodynamic downforce should make it easier to preserve speed in corners. The Atom's 'aero screen' has been reprofiled, too, reducing passenger 'helmet lift' and improving flow into the engine air intakes. The driver sits behind a new gauge cluster with a digital display panel, fingertip controls and support for data-logging so you can take an in-depth look at your track-day performance.
The Atom 4's engine – taken from the latest Honda Civic Type R – is the car's dominant ingredient. The first turbocharged engine to be offered in an Atom, it produces 320bhp and is claimed to take the car from 0-62mph in just 2.8 seconds. Fortunately, powerful brakes are on hand to rein in all the power, and an even more powerful braking system, made by AP Racing, is available as an optional extra.
Every Ariel Atom 4 will be built to order by a single technician, with production starting later this year and the first customer deliveries beginning in spring 2019. Prices start at £39,975.
Best new car deals 2023: this week's top car offers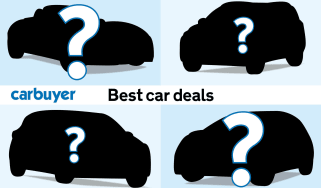 Best new car deals 2023: this week's top car offers
New 2024 Porsche Panamera – new looks, interior, and Turbo E-Hybrid model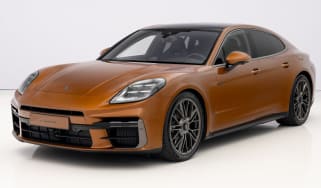 New 2024 Porsche Panamera – new looks, interior, and Turbo E-Hybrid model
New Nissan Juke goes electric – next-generation crossover previewed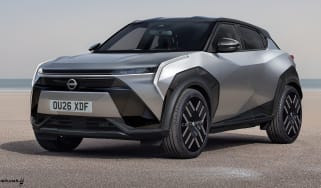 New Nissan Juke goes electric – next-generation crossover previewed