Next-gen Volkswagen Scirocco to make electric switch
The new VW Scirocco – seen in our exclusive images – should be a 300bhp electric coupe with a range of up to 375 miles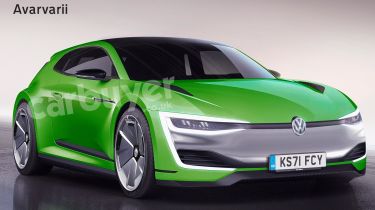 The next-generation Volkswagen Scirocco will maintain its two-door coupe shape, but is likely to be reborn as an electric sports car.
Volkswagen's research and development boss, Dr Frank Welsch, told us that while he considers the Scirocco name should only ever be used "for a sporty two-door coupe", the company is "thinking whether we do an interesting concept based on our electric platform; this could be a great and fun car".
Although Welsch clarified VW was still "not clear on how we will do such a car", it's understood the new Scirocco could sit on the MEB backbone that underpins Volkswagen's upcoming range of I.D. battery-powered vehicles.
Despite this new and environmentally conscious approach to the Scirocco, it should still offer excitement and performance. Welsch continued: "We are working on a concept for emotional cars. Volkswagen always has an offer for emotional cars."
The current Volkswagen Scirocco has been in production since 2008, making it something of a dowager in modern car circles. VW's recent concentration on SUVs – most recently seen in the new T-Roc – has left some people wondering about its plans for sportier cars, but the new Scirocco should put the focus back on coupes.
Welsch is adamant the Scirocco's strong identity would help it continue VW's sports-car lineage. "If you tell someone, 'This is a Scirocco' they have a clear idea of what this should be and of what it should look like. If it had totally different proportions from the current car, we would not call it Scirocco. It would not fit."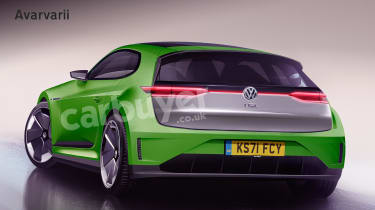 Our exclusive images give an indication of how this battery and motor-driven Scirocco could look. The switch to electric is likely to be accompanied by a blanked-off radiator grille, made possible by the lack of an air-hungry engine. The next-gen Scirocco is expected to maintain its namesake's arrow-like silhouette and be instantly identifiable as a Scirocco, even if it'll provide a very different driving experience.
Volkswagen's electrified MEB platform places the car's heavy battery pack under the floor, between the occupants and the road. Such an arrangement allows for a low centre of gravity, which in turn leads to strong grip and minimal body lean – fundamental sports-car qualities. And despite being a coupe, the new Scirocco's lack of a conventional engine should be an advantage where passenger space is concerned, making it a relatively practical car.
It should also fit a wide range of budgets, as the modular nature of electric-car design – and VW's MEB platform – means different power outputs and ranges are fairly straightforward to engineer in. Entry-level electric Sciroccos should have a range of around 200 miles and produce 170bhp, with top-spec cars wearing Volkswagen's sporty 'R' badge, mustering a range of up to 375 miles, together with as much as 300bhp.
Top 10 best cheap-to-run cars 2022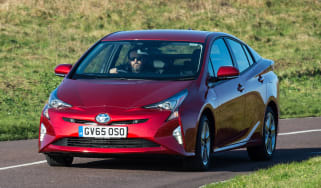 Top 10 best cheap-to-run cars 2022
UK road tax 2022: VED tax rates and bands explained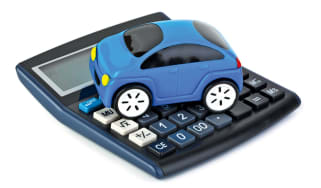 UK road tax 2022: VED tax rates and bands explained
Best new car deals 2022: this week's top car offers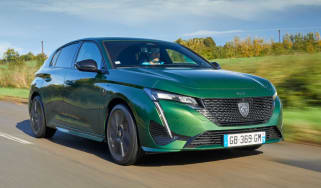 Best new car deals 2022: this week's top car offers