Hyundai extends 'scrappage' scheme
Hyundai follows Ford, Mazda and other manufacturers by extending its 'Scrappage and Emission Reduction' scheme
Hyundai has extended its scrappage scheme in an effort to take some of Britain's oldest, most polluting cars off the road permanently. The revised scheme includes the new Hyundai Kona SUV, as well as hybrid and plug-in hybrid versions of the Ioniq.
Like schemes offered by other carmakers, Hyundai is offering financial incentives for drivers to trade in petrol or diesel cars with emissions that meet older Euro 1-4 standards. This applies to cars first registered before 31 December 2009 and after July 1992, and the scheme is set to run until the end of March 2018.
Hyundai says all cars traded in under the scheme will be scrapped if they fall into the Euro 1-3 bracket, while owners of Euro 4 cars can part-exchange them in the conventional manner and take advantage of the same allowances.
Unlike some schemes, however, there's no standard scrappage allowance figure. Instead, the incentive offered by Hyundai varies across models in the company's range. The offer extends from a discount of £1,500 against the smallest i10 city car, to a £5,000 allowance against the the range-topping Hyundai Santa Fe SUV.
The scheme is advertised as a 'scrappage and emissions reduction scheme', but the fuel-efficient Hyundai Ioniq hybrid and plug-in hybrid models (the Electric model is excluded) qualifies for a £2,000 allowance, lower than that offered to buyers of the Hyundai i40 (£3,000) or the Tucson SUV (£3,500). The new Kona SUV is eligible for £1,750 scrappage allowance.
To participate in the Hyundai scrappage scheme you must have owned your Euro 1-4 compliant car for more than 90 days, and your name must appear on its registration certificate. Discounts offered under the scheme cannot be combined with any other promotions, but buyers those taking advantage of it can make use of the same finance rates offered to non-scrappage buyers.
Model
Versions
Incentive
Hyundai i10
SE 1.0
£1,795
All other models
£1,500
Hyundai i20
SE 1.2
£2,865
All other models
£2,000
Hyundai i30
All models
£4,000
Hyundai i40
All models
£3,000
Hyundai ioniq
Hybrid and Plug-in Hybrid
£2,000
Hyundai ix20
All models
£2,000
Hyundai Kona
All models
£1,750
Hyundai Tucson
All models
£3,500
Hyundai Santa Fe
All models
£5,000
Engine management light: top 5 causes of amber engine warning light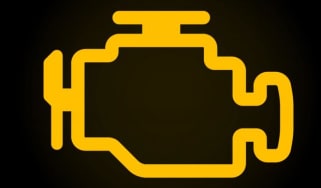 Engine management light: top 5 causes of amber engine warning light
Top 10 cheapest electric cars 2022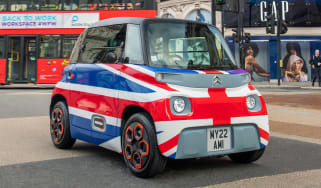 Top 10 cheapest electric cars 2022
Top 10 best electric SUVs 2022
Top 10 best electric SUVs 2022