No escape from London T-Charge for hybrid cars
The London T-Charge comes into play today – and owners of older hybrids will have to cough up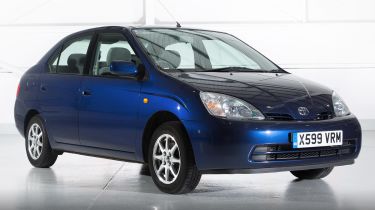 Today marks the introduction of London's new Toxicity Charge, or T-Charge. The £10 fee – which is in addition to the existing Congestion Charge – applies to cars that drive into the T-Charge zone which don't meet Euro 4 emissions criteria. It's being introduced to tackle poor air quality in London, which saw annual limits for nitrogen dioxide levels breached within the first five days of 2017.
The T-Charge applies to all cars built prior to Euro 4 emissions standards. Broadly speaking, that means if your car was built prior to 2006 and you drive into certain parts of London between 7am and 6pm during the week, you'll have to pay the £10 T-Charge as well as the £11.50 Congestion Charge.
But while owners of older diesel and petrol cars might reasonably expect to have to pay the T-Charge tariff, some older hybrid models fall foul, too – despite these cars often being touted as friendlier to the environment than their conventionally engined counterparts.
Owners of early examples of the Toyota Prius, Honda Civic Hybrid and Lexus RX hybrid may therefore find themselves having to pay an extra £10 for the T-Charge.
Using the Transport for London (TfL) online checker tool, Carbuyer was able to confirm that a 2004 Honda Civic Hybrid, a 2003 Toyota Prius and a 2005 Lexus RX 450h would all leave their owners liable for the T-Charge as well as the Congestion Charge, meaning driving into the zone in these cars will cost motorists £21.50 a day.
The T-Charge zone covers the same area and has the same hours of operation as the London Congestion Charge. If you drive (roughly) between Pentonville and Vauxhall running north to south, or between Whitechapel and Marylebone running east to west between 7am and 6pm during the week and your car falls under the T-Charge criteria, you'll have to pay £21.50. Failure to do so will result in a £130 fine, although this is reduced to £65 if paid within 14 days.
For more information on the T-Charge, head over to our detailed guide.
Nissan Ariya vs Volvo XC40 vs Volkswagen ID.4 - which is best?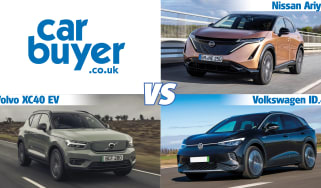 Nissan Ariya vs Volvo XC40 vs Volkswagen ID.4 - which is best?
Best new car deals 2022: this week's top car offers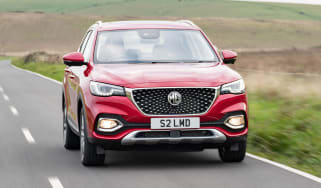 Best new car deals 2022: this week's top car offers
Top 10 best electric family cars 2022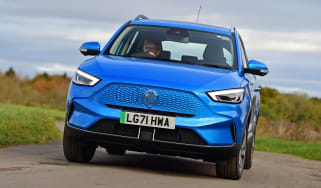 Top 10 best electric family cars 2022