All-new Aston Martin Vantage launched
Aston Martin introduces new 503bhp entry-level model
Aston Martin has unveiled the all-new Vantage, the long-awaited replacement for the V8 Vantage, which was introduced over 10 years ago. Priced at around £120,000, the new Vantage is a direct rival for higher-end Porsche 911 models and the Mercedes-AMG GT – a car with a similar engine.
New Aston Martin Vantage engine
The new Vantage is powered by a Mercedes-AMG-derived 508bhp twin-turbocharged 4.0-litre V8 petrol, fitted as low and as far back in the car as possible, connected to an eight-speed automatic gearbox. Performance is impressive: 0-62mph takes 3.7 seconds and top speed is 195mph.
Styling
Almost as impressive as the Vantage's performance is its styling, which represents a radical change from both its predecessor and its DB11 sibling. The Vantage is intended as a sports car rather than a GT and its aggressive looks reflect this; its huge, gaping front grille, muscular lines and low ride height all help push the point home. There's a plethora of fully functional aerodynamic touches, too, including a front splitter, rear diffuser, flicked rear spoiler and side 'gills'.
Bold styling continues inside, where swathes of leather, Alcantara, carbon-fibre and metal trim are all present and correct, but the interior is more aggressive and overtly sporty than before. The driver sits low and the window line is high, further emphasising the car's sporty intentions. Aston Martin's usual focus on personalisation remains, with options including forged alloy wheels, carbon-fibre trim pieces and the 'Sports Plus Collection', which includes sports seats and a sports steering wheel.
Technology
The new Aston Martin Vantage features more technology than its relatively low-tech predecessor: advanced stability control systems work together with the car's new electronic differential to make the car as responsive and fun to drive as possible. As is now expected for this class of car, the Vantage features a selection of driving modes that tailor its engine, gearbox, differential, suspension and stability control systems to the driver's needs. These modes will take the car incrementally from softened-off cruiser to hard-edged trackday machine.
New Aston Martin Vantage price and release date
The new Aston Martin is on sale now, with prices starting at £120,900. Deliveries will begin in the second quarter of 2018.
Top 10 best cheap-to-run cars 2022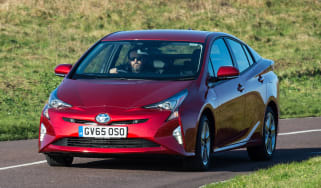 Top 10 best cheap-to-run cars 2022
UK road tax 2022: VED tax rates and bands explained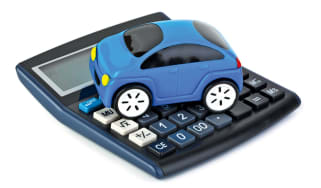 UK road tax 2022: VED tax rates and bands explained
Top 10 best economical 4x4s, SUVs and crossovers 2022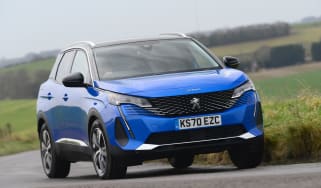 Top 10 best economical 4x4s, SUVs and crossovers 2022