Toyota could walk away from diesel
Executive hints that diesel may not have a role in Japanese brand's future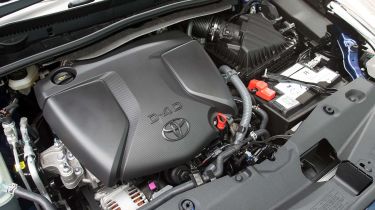 Diesel engines may be phased out of Toyota's car line-up in coming years, thanks to advances made in petrol hybrid technology, a senior executive at the company has hinted.
With rumours of diesel car bans circulating and sales dropping, it's no secret that diesel has lost some of its shine. And now, thanks to advances in petrol hybrid technology, it looks like fuel from 'the black pump' will play a smaller role in tomorrow's cars.
In a conversation with Carbuyer at the Tokyo Motor Show, Toyota executive vice-president Didier Leroy hinted that diesel engines were unlikely to be used in future cars from the firm. "My personal opinion – and this is my personal opinion – is no, we'll not launch another diesel car," he said.
While sales of existing diesel-powered Toyota models like the Avensis and Auris will continue, it's likely that Toyota will follow Volvo's lead and fuel-efficient models in the future will use petrol hybrid and plug-in hybrid power systems in place of diesel. Many of the diesel engines Toyota currently offers are bought in from BMW anyway and developing its own diesel engine is far from being a priority for the company.
"Of course, you could look at the much longer term, but for now, for example, the recently refreshed Yaris that we started a few months ago, you cannot buy it any more with a diesel," Leroy added. "There are some diesels for fleet customers because they asked for them, but retail customers cannot buy it with a diesel. And that car is 25% of Toyota sales in Europe."We also took the view, a long time ago, that we would not sell the C-HR [crossover] with a diesel engine," he added. "At the time, the distributors were against my decision – and it was my decision. They said they needed diesel for the market. But I said, 'No! No! No!' We needed to follow the long-term trend and that is eco vehicles.