Tesla unveils Semi HGV
Tesla has shown off its all-electric alternative to traditional diesel lorries
Tesla – most famous for building electric cars – has taken the wraps off its Semi, an articulated truck with purely electric power. Production of the futuristic HGV will start in 2019.
New Tesla Semi: performance
The Tesla Semi is set to offer remarkable performance. Unladen, the truck is claimed to reach 60mph in five seconds; when towing its maximum 36,000kg load, it's claimed to manage the same sprint in just 20 seconds.
Tesla claims the Semi will be much kinder on its brakes than a traditional HGV, as a regenerative braking system will recover 98% of kinetic energy to the Semi's batteries. Tesla claims that this will give the Semi 'basically infinite brake life'.
Tesla claims that the Semi will require less maintenance thanks to its lack of traditional mechanical parts and systems, while its batteries are claimed to "support repeated charging cycles for over a million miles". Tesla says its new 'Megachargers' will be able provide the Semi with 400 miles of range in 30 minutes.
Interior and comfort
Continuing its unique take on the HGV recipe, Tesla has designed the Semi's interior with comfort and visibility in mind. A central driving position is flanked by two large touchscreens, while 'unobstructed stairs' and a standing-height cab improve ease of access. Sat nav, blind-spot monitoring and data-logging technology are all said to feature, as is connectivity with fleet management systems that usually require aftermarket devices in traditional HGVs.
Safety and running costs
Tesla claims the Semi will feature lots of safety improvements over traditional HGVs. Its battery is reinforced and provides a low centre of gravity, its windscreen is impact-resistant and it has an active anti-jack-knifing system, which uses sensors and independent adjustments to the driven wheels to improve stability. AEB (automatic emergency braking), automatic lane-keeping and 'surround cameras' all help keep the Semi and its driver out of trouble. Tesla even claims any Semi can travel autonomously in convoy with other Semis.
Besides the obvious lack of local emissions, Tesla claims the Semi will save owners large amounts of money in running costs when compared to a similar diesel HGV, citing the 'low and stable nature of electricity prices'. Tesla claims a range of 500 miles at motorway speed.
Tesla's forthcoming HGV is just a small part of the company's vision for expansion – the Tesla Model S and Tesla Model X are set to be joined by the smaller Model 3 and the newly unveiled Tesla Roadster, while a Model Y SUV and a pickup are also on the cards.
Engine management light: top 5 causes of amber engine warning light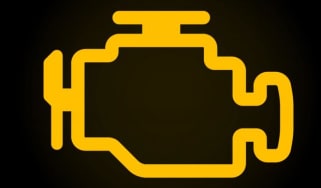 Engine management light: top 5 causes of amber engine warning light
Top 10 cheapest electric cars 2022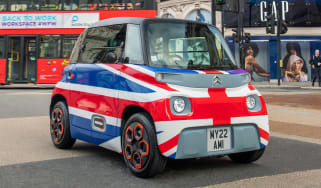 Top 10 cheapest electric cars 2022
Best new car deals 2022: this week's top car offers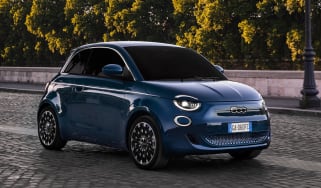 Best new car deals 2022: this week's top car offers