Lotus Evora GT410 Sport on sale now
New Evora is a toned-down version of radical GT430 model
British sports car manufacturer Lotus has unveiled the GT410 Sport, the latest addition to its Evora range.
Much like its Porsche 911 rival, the Evora range boasts a number of incrementally faster and more focused models; the GT410 Sport slots in below the GT430 and its Sport version, but above the standard GT410 and GT400. The new car replaces the current Evora Sport 410.
The new car uses the same 3.5-litre V6 petrol engine as other Evora models, albeit tuned to produce 404bhp. The result is a 0-60mph time of 3.9 seconds with an automatic gearbox, or 4.0 seconds with the manual.
Lotus has stuck to what it knows best and 'added lightness'; the GT410 weighs just 1,297kg unladen. Weight-saving features include a titanium exhaust and specialist Öhlins dampers in the car's suspension setup, along with a plethora of carbon fibre body parts. The result is a car that weighs 98kg less than the standard Evora 400.
Other changes include optimised aerodynamics thanks to new front and rear bumpers with carbon fibre ducts, blades, a front splitter and rear diffuser, all of which help cut down on drag and increase downforce. At the car's top speed of 190mph, there's 50% more downforce than the old Sport 410 model.
Adjustable suspension and Michelin Pilot Sport 4S tyres will help the GT410 handle as well as a Lotus should, while the four-mode electronic stability programme (ESP) can be used to tailor the car to the driver's needs with its Drive, Race, Sport and Off modes.
The Evora GT410's interior is trimmed in swathes of black Alcantara, from the seats to the dashboard and doors. Optional Sparco race seats are available, and buyers can choose a two-seater or 2+2 layout, though adding extra seats means adding a specific set of wheels, according to Lotus.
On the infotainment front, there's a seven-inch touchscreen system that features Apple CarPlay and Android Auto compatibility, Bluetooth connectivity and the display for an optional reversing camera – a useful option given the GT410's slatted rear window.
The options list is long and varied; Lotus offers all of its customers the chance to personalise their car through its popular Lotus Exclusive programme. The company claims that 'roughly a third' of new Lotus cars are customised in this manner.
The Lotus Evora GT410 is available to order now, priced from £85,900.
Engine management light: top 5 causes of amber engine warning light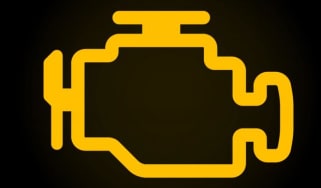 Engine management light: top 5 causes of amber engine warning light
Best new car deals 2022: this week's top car offers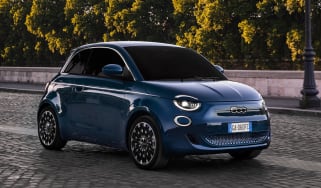 Best new car deals 2022: this week's top car offers
Top 10 cheapest electric cars 2022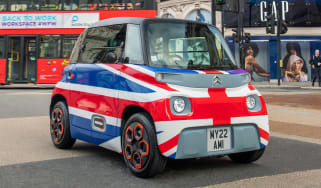 Top 10 cheapest electric cars 2022