New MoT rules and tougher emissions tests from this weekend
Tougher diesel emissions tests, new failure categories among upcoming MoT changes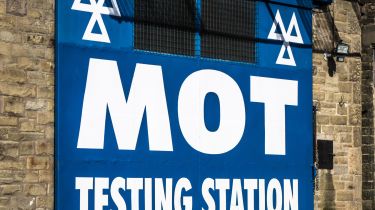 If your car is due for its MoT on or after 20 May, it'll face a new regime with three categories of failure – Minor, Major or Dangerous. An MoT examiner can still issue Advisory notices, though, to keep you abreast of faults that could develop and become more serious. This makes it all the more important that you carefully prepare your car for its MoT.
The changes also promise to clamp down tighter on pollution from newer diesel cars. If your car is new enough to have a DPF, evidence that it has been tampered with – or the presence of exhaust smoke of any colour – will now constitute a 'major' MoT fault. This will need to be rectified before a pass can be issued.
Most serious, though, is a 'Dangerous' fault. Not only does this mean your car automatically fails its MoT, but it also can't be driven until a satisfactory repair is carried out. A 'Major' defect also constitutes an MoT failure, but the car can be driven on the road to a place of repair, before a retest when the work is complete. A 'Minor' defect is comparable to today's Advisory notices and can be issued alongside an overall MoT pass.
The changes have been brought about by the Driver and Vehicle Standards Agency (DVSA) – the body that regulates MoT testing – in a bid to make testing more straightforward. Neil Barlow, head of MoT policy, told Carbuyer: "We're changing the wording on the certificate. We've done a lot of research with motorists to find out what sort of information helps".
The DVSA uses a car's steering system to explain the new categories. Should a car develop a power-steering fluid leak, it would be reported as a 'Minor' fault. If the fluid is persistently dripping from the car, that would be seen as a 'Major' fault and would need rectification before an MoT Pass is issued.
If the car's steering wheel was found to be so loose that it was "likely to become detached", a 'Dangerous' fault would be recorded and the car prohibited from being driven on the road. If a repair is to be carried out elsewhere, the car must be recovered – rather than driven – from the test centre and transported back for a retest.
Barlow said "the new categorisation should help motorists to the right thing – i.e. not drive away from the garage – and get the fault fixed. So we've put a much more robust set of wording around that".
Car maintenance specialist Kwik-Fit carries out almost a million MoTs a year. Its MoT scheme manager Eric Smith said the change would bring the terminology in line with the wording of the Road Traffic Act: "A Dangerous item means that vehicle should not be driven away from the garage. Driving a vehicle in a dangerous condition is a criminal offence."
However, an RAC spokesman was less enthusiastic about the changes. Simon Williams said: "While on the surface this change, which is part of an EU directive due to come into force in May, seems like a sensible move, we fear many motorists could end up being confused by the new categories, which give an indication as to the seriousness of vehicle defects identified in an MoT test.
"Rather than MoT failures simply being black and white, the new system creates the potential for confusion, as testers will have to make a judgement as to whether faults are 'Dangerous', 'Major' or 'Minor'. This will surely be open to interpretation, which may lead to greater inconsistency from one test centre to another.
"Motorists may also struggle to understand the difference between 'Dangerous' and 'Major' failures. The current system ensures that any vehicle with a fault that doesn't meet the MoT requirements is repaired appropriately before being allowed back on the road.
"We should be doing all we can to make the vehicles on our roads as safe as possible, rather than introducing a new system that has the potential to do the opposite. We do not want to see a lowering of MOT standards and a reduction in the number of vehicles failing the test compared to current levels."
"We understand the Government has little choice in the matter, but gut instinct says if the system isn't broken, why mess with it? But if a car is broken, fix it."
Additional changes include testing of reversing lights, checking for "significantly or obviously worn" brake discs or oil contamination on the discs and how securely they're attached to the wheel hubs.
Get a free MOT with a full service from Motoreasy with the code: CARBUYERMOT
Kia EV4 SUV to take on the Volvo XC40 Recharge
Kia EV4 SUV to take on the Volvo XC40 Recharge
Best new car deals 2022: this week's top car offers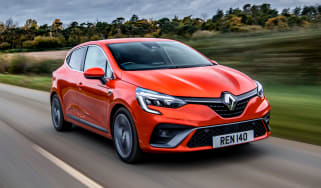 Best new car deals 2022: this week's top car offers
New electric MG4 hatch to start at £25,995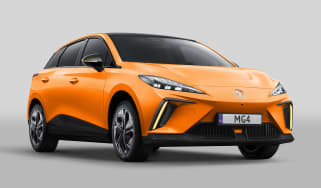 New electric MG4 hatch to start at £25,995