McLaren MSO X cars are ready for road or track
McLaren Special Operations brings race-car feel and flavour to 10 owners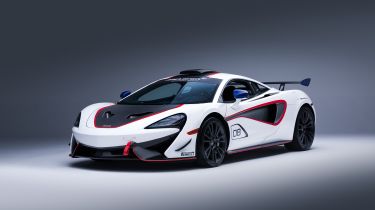 The McLaren 570S GT4 has already proven itself in the heat of competition, and now McLaren Special Operations has produced a road car that captures its race-ready feel.
A total of 10 fully road-legal versions of the racer were commissioned by North America's largest McLaren retailer, in Newport Beach, California. They were handed over to their owners during a special event near Las Vegas and offer a tantalising glimpse of what McLaren's MSO division can offer.
MSO's 'bespoke' service allows "almost limitless enhancement and personalisation of McLaren cars" and the 10 'X cars' were ordered to capture the look of the 570S GT4 racer as accurately as possible. All have colour schemes that pay homage to the famous 1990s McLaren F1 GTR endurance racers, together with changes to make the driving experience more visceral.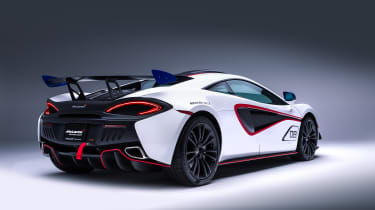 Based on the stock McLaren 570S, enhancements include a pylon-mounted rear wing inspired by the GT4, which increases high-speed downforce by almost 100kg. Performance is boosted by a carbon-fibre 'gooseneck' intake that feeds the engine with cool air diverted as it flows over the roof, bringing a unique induction sound as an extra bonus.
This works in conjunction with a GT4-style bonnet boasting additional air intakes. The wing, gooseneck and bonnet have been aerodynamically designed, as have the car's front 'dive planes', with the objective of improving race-track performance. Cornering grip is further enhanced by Pirelli P Zero Corsa tyres, while a titanium MSO Super Sports Exhaust brings an even more distinctive soundtrack than the supercar had when it left the factory.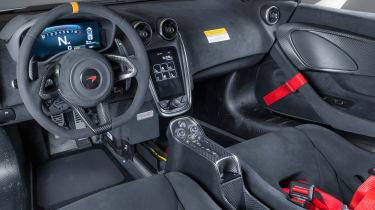 Inside, the MSO X cars are almost as focused as the GT4 racers they emulate, with carbon-shell bucket seats that complement the exposed carbon-fibre chassis. There's storage for a race helmet in the bulkhead and a colour-matched bar is ready to hold a six-point race harness for forays onto the track.
But while the McLaren Track Telemetry camera system can be used to enhance fun on the circuit, a three-point seatbelt is provided for use on the road – the X cars haven't lost sight of everyday common sense. Parking sensors, air-conditioning and rear-view cameras are fitted as standard, too.
After taking just eight months from initial design to delivery, all 10 MSO X cars are already spoken for, but there's nothing to stop you commissioning an MSO project of your own.
How much does it cost to charge an electric car?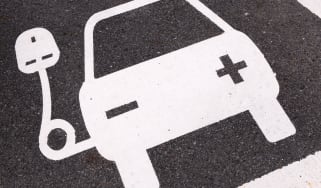 How much does it cost to charge an electric car?
Hybrid vs plug-in hybrid vs electric cars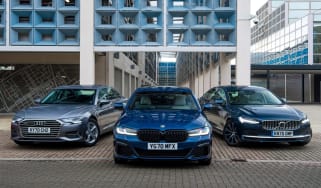 Hybrid vs plug-in hybrid vs electric cars
Best car tyres to buy 2021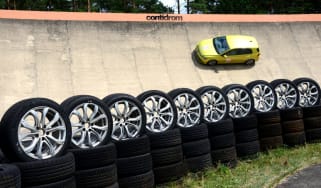 Best car tyres to buy 2021