McLaren 570S coupe
"The McLaren 570S isn't all about ultimate performance. Instead, it focuses more on usability and driving fun"
Pros
Strong performance
Surprisingly usable
Fabulous to drive
Cons
Expensive to buy
High running costs
Some rivals more practical
Although the McLaren 570S is something of a departure for the brand – it's no longer focused on providing the most performance possible – it's still a remarkably fast car, completing the 0-62mph sprint in just 3.2 seconds and topping out at just over 200mph.
But the 570S manages to balance the demands of huge performance and driving fun with everyday usability that belies its apparent supercar status. There's a reason McLaren refers to this as a sports car rather than a supercar.
It boasts luxuries like an infotainment system and a stereo that you can actually hear, while there are also vanity mirrors for the first time in a McLaren road car. It's easier to get in and out of than any of the brand's other cars, too, thanks to lower door sills.
If you plan on taking the 570S on track, the £16,600 Track Pack sounds pricey, but actually represents pretty good value. It adds even lighter alloy wheels, a black roof, a sports exhaust, carbon-fibre bucket seats and an Alcantara dashboard and steering wheel cover, while around 25kg is cut from the car's overall weight, giving the McLaren a slightly sharper feel without making it any less comfortable.
There's also the price. While no-one would ever describe the 570S as 'cheap' when it costs north of £140,000, when you consider the performance on offer – especially compared to its bigger brother, the McLaren 720S, it does start to feel like decent value for money.
MPG, running costs & CO2
For a supercar, it's actually pretty efficient, and residual values are likely to be good, too
On their own, the McLaren's fuel economy and CO2 emissions numbers don't look that impressive. It's claimed to return about 26mpg on average and has CO2 emissions of 249g/km. After the first year's CO2-based road tax (generally included in the on-the-road price), all 570S Coupes cost £140 a year to tax. With a list price (including options) of more than £40,000, they're also liable for an additional surcharge of £310 a year in years two to six, bringing the annual bill to £450 during that period.
More reviews
In-depth reviews
However, if you can afford the car in the first place, these aren't likely to concern you too much, plus, these numbers aren't too bad when compared with those of more expensive cars with similar performance.
You also get a pretty decent three-year, unlimited-mileage warranty, but you have to pay for your own maintenance, whereas Ferrari owners get seven years' servicing at no extra cost. Replacing consumables like tyres and brakes will be pricey, too, due to their exotic construction, but again, if you're in a position to buy one of these cars, it's likely you can afford to maintain it.
Not surprisingly, the 570S sits in the most expensive insurance group, but in better news, due to the fact that McLaren doesn't build many of them, you're unlikely to lose much in the way of depreciation compared to rivals.
Engines, drive & performance
The McLaren 570S isn't far off being supercar-quick, and the 600LT is arguably the best McLaren yet
There's only one engine available for the 570S, but it's a corker: a twin-turbocharged 3.8-litre petrol V8 with 562bhp. It's good enough for 0-62mph to take just 3.2 seconds and a top speed of 204mph. Not only does it provide mega performance, but it sounds pretty good, too – something of a rarity when it comes to a modern turbocharged engines.
The 570S is one of the brand's most fun-to-drive models, too. Its steering is sharp and direct, while it's also a little more 'playful' than some of its sister models. You're able to alter the suspension settings depending on how firm you'd like the ride to be – stiffer for more aggressive cornering and softer for pootling about town. In this regard, the 570S is impressive, soaking up bumps relatively well. It's always firm, however.
For around £16,500 you can specify the Track Pack, which replaces the standard alloy wheels with lightened rims, adds a sports exhaust and sees the rear wing sit 12mm higher for 29kg of extra downforce at 150mph. Performance doesn't feel radically improved, but the extra howl from the exhaust and figure-hugging lightweight seats add to the sense of focus without spoiling comfort.
Interior & comfort
Certainly McLaren's best effort in this area yet
The 570S is positioned as the usable, everyday McLaren, so it has to have a comfortable, user-friendly interior. It's certainly the firm's best effort yet, with practical luxuries like door bins, snazzy electronic instruments and – wait for it – the first vanity mirrors ever fitted to a McLaren road car. The company has also updated its IRIS infotainment system to make it more usable, including 'hot keys' for the satellite navigation, media systems and climate-control settings. This makes it much easier to use than ever before.
There are also little things that make the 570S a lot more usable than any other McLaren. The huge windscreen and low dashboard mean you have a fantastic view out, while the low door sills and clever upward-opening doors make it a cinch to get in and out of. There's also a greater feeling of quality inside, while the ride comfort is exceptional for such a sporty car.
Partnership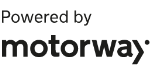 Need to sell your car?
Find your best offer from over 5,000+ dealers. It's that easy.
The optional Track Pack swaps the standard seats for carbon-fibre racing items and sees the dashboard and steering wheel covered in lightweight Alcantara for a motorsport look and feel, along with small weight savings.
Practicality & boot space
You'll only be able to fit a couple of weekend bags in the boot at most
Due to its mid-engined configuration, the 570S has only one lockable storage compartment and, unusually, that's up front. It measures in at just 150 litres and, although reasonably deep, is quite narrow. You'll be able to get a couple of squashy holdalls in there, but not much else.
Inside, there's more storage – this is the first McLaren to come with door bins, after all – and some space behind the seats if needs be. Rivals like the Porsche 911 Turbo are more practical – they even have two extra seats.
Reliability & safety
Early electrical glitches seem to have been ironed out
It's worth remembering that McLaren has only been selling cars for five years and it's still ironing out some of the inevitable teething problems. Early cars were reported to have some electrical issues, but constant software upgrades since 2011 seemed to have sorted the majority of the problems. Unfortunately, we can't really be any more specific than that, as McLarens sell in such low numbers that making a true judgement is tricky.
Again, the low-volume nature of McLaren's business model means the 570S hasn't been crash-tested by Euro NCAP, but it should still prove to be a safe car. With a chassis made of super-strong carbon-fibre, advanced electronic safety systems such as the stability control and a multitude of airbags, a crash is more likely to harm your wallet than your person.
Price, value for money & options
It's not cheap, but it's worth the money
While the 570S starts at around £140,000 – not a small sum by any stretch of the imagination – when you consider the fact that it's only a mite slower and arguably more fun than the £200,000 720S, it starts to seem like pretty good value. You won't be too disappointed by the standard equipment list, either. You get sat nav, DAB digital radio, Bluetooth and leather.
You need to be careful with the options list, however, as this can get very expensive very quickly – almost to the point where you might as well go for a 720S. Five 'Design Editions' of the 570S are available; these are versions of the 570S created by McLaren designers using the personalisation options. Each of the five cars showcases the designers' choices of exterior paint, alloy wheel design and finish, exhaust style, and brake caliper colour, as well as their choices of interior colours and materials. McLaren says buying one of these cars rather than ticking the same options boxes will save buyers £8,500.
If money's not an issue, however, you could also engage the services of McLaren Special Operations (MSO), which will essentially do whatever you like to your 570S – for a price. Of course, there's also the aforementioned £16,600 Track Pack, which is sure to tempt hardcore driving enthusiasts.