Track-focused McLaren 620R revealed
The McLaren 620R is the most hardcore model in McLaren's Sport Series range and only 350 will be made
Based on McLaren's 570S GT4 race car
Powered by a twin-turbo 3.8-litre engine producing 610bhp
Only 350 cars will be built, each costing £250,000
This is the McLaren 620R, the latest model to join McLaren's Sport Series range. Production of the 620R, essentially a road-legal version of the McLaren 570S GT4 race car, will be limited to just 350 examples. Prices start at £250,000, with customer deliveries starting in February 2020.
According to McLaren, the 620R shares many aerodynamic and mechanical parts with the 570S GT4 race car and offers a "pure motorsport experience in a road car."
The best supercars you can buy
The 620R looks broadly similar to the 570S GT4, with a deeper front airdam, a tow hook and front bumper-mounted side fins. A carbon fibre rear wing is taken straight from the GT4, but has an integrated third brake light to make it road-legal. This wing can be adjusted to one of three settings, each increasing the car's downforce up to a maximum of 185kg.
Power comes from McLaren's 3.8-litre twin-turbo V8 engine, which gets a power increase to 610bhp (620PS) thanks to an upgraded ECU and tweaks to the turbochargers. Like all Sport Series models, power goes to the rear wheels via a seven-speed DCT gearbox. These changes give the 620R a claimed 0-62mph time of 2.9 seconds, a 0-124mph time of 8.1 seconds and a top speed of 200mph.
Other track-focused upgrades include a fully adjustable coilover motorsport specification suspension, which features 32 individual settings per corner. Stiffer anti-roll bars and engine mounts have also been fitted, along with carbon-ceramic brakes and stickier Pirelli P Zero Trofeo R semi-slick tyres. Buyers can order full-slick racing tyres for track use.
The interior has been stripped out, with the air conditioning and infotainment system removed to reduce weight. Both of these systems can be added back at no extra cost, but items such as the glovebox and floor mats are permanent absentees.
Love McLaren? Why not read our review of the McLaren 720S Spider or the McLaren GT.
New electric MG4 hatch to start at £25,995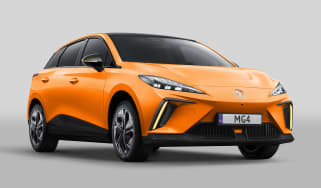 New electric MG4 hatch to start at £25,995
Kia EV4 SUV to take on the Volvo XC40 Recharge
Kia EV4 SUV to take on the Volvo XC40 Recharge
Best new car deals 2022: this week's top car offers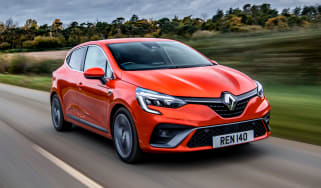 Best new car deals 2022: this week's top car offers