McLaren 570S Spider convertible
"The McLaren 570S Spider offers incredible speed and driving excitement in a two-seater you really can use every day"
Pros
Driver involvement
Performance
Usability
Cons
Options are expensive
Engine lacks sonic character
Gearbox occasionally jolts at slow speeds
The McLaren 570S Spider is based on the fixed-roof coupe and provides sports car buyers with a British alternative to the extreme end of the Porsche 911 range, while comfortably undercutting the Ferrari 488 Spider.
When creating its Sport Series of junior supercars , McLaren didn't set out to create the fastest cars on the road. Instead, it concentrated on giving them useable, accessible performance that drivers can make the most of. The McLaren 570S is a sports car that you don't have to be king of the race track to enjoy, and this Spider version adds another layer of appeal.
That's not to say that either model is slow. Far from it – this Spider manages 0-62mph in just 3.2 seconds courtesy of the same 562 bhp 3.8-litre twin-turbocharged petrol V8 engine as the 570 coupe. You can theoretically reach 204mph, but a 196mph limit is imposed when the roof panel is removed.
However, sheer straight-line speed is only a headline. The real story is how the 570 S Spider makes you feel. It puts you at the centre of the action, responding instantly and beautifully to your commands. There are a number of driving modes, with increasing levels of firmness and ever more extreme levels of responsiveness, but the McLaren offers plenty of thrills even with default settings engaged.
More reviews
In-depth reviews
In common with the 570S Coupe, the Spider is surprisingly usable on a daily basis. Though still a strict two-seater, the passenger compartment is deceptively spacious and the driving position is comfortable whether powering through a favourite series of bends, or when cruising at motorway speeds. There are plenty of everyday niceties on-board, too, from a fine-sounding infotainment system to a pair of visor-mounted vanity mirrors, while getting in and out is easier than in previous McLarens, too.
The McLaren 570S Spider is far from cheap, but offers borderline supercar performance with very few of the compromises that such cars usually involve. It entertains you like few others when you feel the need for speed, yet it can cosset when all you want is a fuss-free journey home.
It's far from free of rivals, but the 570S Spider is a hard package to match. Some may prefer the drama of the Ferrari 488 or the image of the Porsche 911 Turbo, but the McLaren is a supremely well-rounded British alternative.
MPG, running costs & CO2
Running costs are far less intimidating than the Spider's performance figures
One area in which the McLaren 570 S impresses is in the unlikely field of fuel economy. It manages a claimed 26.6mpg – still a steep number by family car standards, but better than the 21.9mpg figure returned by the Porsche 911 GT3. A CO2 emissions figure of 249g/km also beats its German rival, so the initial registration fee makes up £1,700 of its list price, rather than £2,500 for the Porsche.
After initial registration, a list price of over £40,000 means McLaren 570S Spider owners will face a £450 road tax bill for each of the first five years, reverting to £140 per year from that point onwards. This is the case with almost every other sports car on the market, though – and insurance will be pricey, too. The 570S Spider occupies insurance group 50, the highest group of all, and one that's shared by every Ferrari and Lamborghini you can buy.
Partnership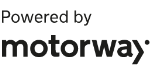 Need to sell your car?
Find your best offer from over 5,000+ dealers. It's that easy.
McLaren does offer a fairly generous warranty– a three year/unlimited warranty policy. It can't match Ferrari's offer of complimentary maintenance for the first seven years of ownership, though. As with any other high-performance car, consumables such as tyres and brake components will be expensive, and frequent hard use on a race track will accelerate the rate at which they wear.
It's likely that the McLaren 570S Spider will prove adept at holding onto a strong percentage of its original cost when it comes time to sell on – it's built in limited numbers and demand is likely to be strong for used examples, while open-top cars often have higher values on the used market than fixed-roof models.
Engines, drive & performance
Removable roof takes nothing from the driving experience
As the McLaren 570S Spider features such a stiff chassis, no additional strengthening was required over the 570 coupe to compensate for the missing roof. As a result, the same carbon-fibre chassis – weighing just 75kg – is used, and the only additional weight compared to the Spider's fixed-roof sister is its 46kg roof mechanism.
As a result, there's virtually no difference in performance between the two. Both use McLaren's sophisticated twin-turbocharged 3.8-litre petrol V8 engine, producing a huge 562bhp to propel its modest 1,359kg total weight. Being far lighter than the Porsche 911 Turbo S Cabriolet or the Audi R8 Spyder, it comes as no surprise that acceleration is fierce, with 0-62mph possible in just 3.2 seconds. In theory, you can continue to a maximum of 204mph, but a 196mph limit is invoked if the roof is retracted.
The 570S is far more than simply a straight-line projectile, and it's the way it can be made to dance through corners that sets it apart from some rivals. Response to your accelerator, brake and steering inputs are so immediate as to be almost telepathic, and you soon feel as if you're a part of the machine, rather than simply instructing and controlling it. You can expect a far more intimate relationship with the McLaren than with the Audi R8 because it is so much more involving to drive.
When you're ready, you can add even more grip and control by activating the "Active Dynamics" which enables you to customise suspension and power settings depending on just how uncompromisingly race-ready you want the McLaren to feel. "Track mode" is the ultimate, no-hold-barred setting designed for forays onto your favourite race circuit. While it offers untold delights when the road is your own, "normal" mode is all you need to enjoy yourself on the public highway.
One of our very few criticisms of the 570S is that the engine doesn't sound quite as characterful as those in rival cars; the V10 in the Audi R8 and the V8s in the Ferrari 488 and Mercedes AMG GT C all trump it in terms of sheer visceral noise. However, with 562bhp, the V8 in the McLaren still sounds good under hard acceleration and is unlikely to disappoint, even if it's not the best in terms of the sound it makes.
Interior & comfort
Sporty when you're in the mood, comfy and convenient when you're not
The defining feature of the McLaren 570S Spider is its open-top nature, although that term actually stretches the truth a little. Only a fairly small portion of the McLaren's upper bodywork actually folds away – the buttresses remain in place, where they act as aerodynamic coamings for the head restraints. The targa panel folds away in 15 seconds, and can be operated while the car is travelling up to 25mph.
With the roof retracted, the Spider is impressively free of turbulence, aided by a slim, transparent wind deflector that runs between the head restraints. It's possible to hold a conversation without raising your voice significantly until you reach motorway speeds. With the roof in place, the Spider is just as quiet and cosy inside as its coupe sister.
The 570S is an extremely well-finished car inside, with high quality materials used that reflect the cost and desirability of the car. There's no shortage of standard equipment, either – climate control is fitted (and essential in a car with such an expanse of glass) and the stereo system sounds superb.
McLaren's IRIS infotainment system is standard, operated via a portrait-oriented seven-inch touchscreen. It offers plenty of functionality, controlling various aspects of the car's setup as well as the usual audio and navigation features, but its interface isn't quite as user-friendly as you might expect – given how incredibly easy the rest of the car is to get on with.
The gearbox is nigh-on impeccable when you're driving the car quickly but it does have a tendency to shunt between gears a little when you're pootling at slow speeds. In virtually every other sense, the 570S is a very comfortable car to live with on a daily basis; the ride is remarkably smooth for a sports car, visibility is good thanks to small pillars and an excellent forward view, and low door sills and plenty of steering wheel and seat adjustment mean it's easy to get in the car and find your ideal position.
Practicality & boot space
For one so fast and flighty, the Spider is remarkably easy to live with
'Practicality', when relating to a specialist machine like the McLaren 570S Spider, is a term in need of qualification. So many sports cars forget about the everyday needs of the driver – concentrating on excitement at the complete expense of usefulness. By comparison, the McLaren is, within reason, as good at 'being a car' as most other machines on four wheels.
As we've mentioned it's a very easy car to get in and out of. The sills are low and the doors swing wide and high, with a minimum of crouching necessary, although the way they open means you need more space than you might think if you're in a car park. Once in, there's a fantastic panoramic view out, and the windscreen pillars are very slim. This helps the fairly wide McLaren to feel manageable on narrow country lanes and winding urban streets.
Speaking of which, speed bumps and roadwork ramps are more easily dealt with in the McLaren than some other exotic cars – pressing a button employs a hydraulic system to lift the front end to prevent the nose from running aground expensively. When driving at slow, urban speeds, the steering and other controls are easy and effortless to use – which you can't always take for granted on a sports car.
Although it won't be much use for runs to the tip and other domestic chores, the Spider still offers enough luggage capacity for a decent trip away – there's 150 litres of loadspace in the front-mounted "boot" as well as an extra 52 litres under a cover behind the passenger compartment. There are a few useful cubbies scattered inside, too, for things like loose change and mobile phones.
As super-fast sports cars go, the 570S Spider really is easy to live with.
Reliability & safety
Reliability is hard to gauge, but build quality is superlative
Early production Mclaren 570S coupes weren't without their teething troubles, particularly software-related ones. We've been lucky enough to run a coupe version of the 570S for an extended period and we've had several issues along these lines, with various warning lights coming on intermittently and the car going back and forwards to McLaren for the issues to be investigated. The fit and finish of the car appears exemplary, so McLaren will be hoping to iron out these niggling issues as soon as it can.
As the 570S will sell in small numbers, it's unlikely that enough owners will partake in our annual Driver Power survey to give us an accurate indication of customer satisfaction. McLaren service centres are located all along the spine of England and into Scotland, and retailers should be keen to develop a strong relationship with its customers.
Safety is another topic that's hard to judge – the small numbers it will be sold in mean it won't go through Euro NCAP crash testing, but the sheer strength of its carbon-fibre bodywork means it's likely to keep you safe in the event of a crash. And just like most other cars, you have the added protection of airbags, along with stability control to reduce the likelihood of an incident occurring.
Price, value for money & options
The 570S Spider is individual enough to stand out among superstar rivals
The most direct rivals to the McLaren 570S Spider are the less expensive Audi R8 and Porsche 911 Turbo S Cabriolet, plus the pricier Ferrari 488 Spider. The chances are you'll have already decided which one you like, and in this area of the market it's unlikely that cost will play a major factor in that decision. The fact that the McLaren is priced midway between its main rivals highlights just what a singular machine it is.
When looking at cars in this sector of the market, each has its own strong appeal. While the McLaren is tremendous fun at any speed, can be electronically set to be almost invincible on a race-track and has the added appeal of topless motoring in this Spider form, some may say that this near-perfection is a fault in itself. The Ferrari is, it has to be said, an immensely characterful machine.
The same is true of the Porsche 911 in its powerful Turbo S Cabriolet form. Naysayers will say it's too similar to the far cheaper 911 Carrera, while others will see it as being among the ultimate expressions of the world's most famous sports car. Whichever you choose, you're very unlikely to be disappointed.
You needn't fear that the 570S won't be individual enough, either. If your budget allows, McLaren offers a wide range of personalisation options, each coming directly from the drawing board of McLaren's design team. On top of this, McLaren Special Operations is on hand with performance upgrades – if you really think they're necessary. The options have price tags to complement the car's starting cost; a sports exhaust is £3,370 and a Security Pack featuring reversing camera, parking sensors and nose lift for speed bumps is £4,090. They're expensive but worthwhile if you're spending £165,000 on the car to begin with.