Citroen C4 to return to range with electric power in 2020
2020 Citroen C4 to be offered as an electric car with a range of over 200 miles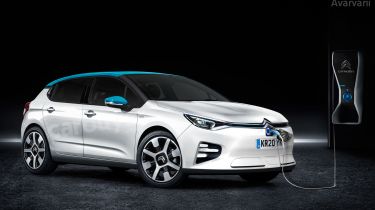 Carbuyer has learned that the replacement for the Citroen C4 will be offered with all-electric power for the first time.
Speaking to Carbuyer at the 2018 Paris Motor Show, Citroen CEO Linda Jackson suggested that the forthcoming Ford Focus rival is a big deal for the French manufacturer.
"We haven't actually said when the C-segment hatchback is going to be, but given the strength of that segment, given the importance of it, clearly that's going to be a priority for us," she said.
Carbuyer's best family cars to buy in 2018
Jackson also confirmed that the new car will get both internal-combustion and electric power options when it arrives. "When it comes, there will be an electric version, but there will also be equivalent petrol and diesel models," she said.
It had been expected that any new family hatchback of this size from Citroen would be based on the same platform as the Peugeot 308, but Gilles Le Borgne, PSA Group engineering vice-president, revealed that PSA's CMP platform will be used. Those mechanical underpinnings have only used for superminis and small SUVs so far. He also confirmed that an electric C4 is on the cards, using the 'e-CMP' version of the same platform.
"We have a very important programme on C-segment that is based on CMP, the next-generation C4, for example," Le Borgne said.
Le Borgne suggested that the new electric C4's use of a longer version of the e-CMP platform should make for a slightly increased battery capacity compared to smaller electric models using the same technology.
He suggested that "[the car] could accommodate up to 60kWh," with a range of up to 217 miles (calculated under the latest WLTP testing procedure) on a single charge. PSA believes this will be sufficient for buyers' needs when the electric Citroen C4 arrives; it's expected that the car will be in direct competition with the forthcoming Volkswagen I.D. hatchback.
Top 10 best cheap-to-run cars 2022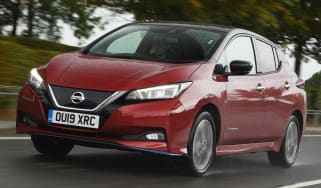 Top 10 best cheap-to-run cars 2022
Best new car deals 2022: this week's top car offers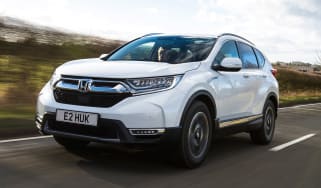 Best new car deals 2022: this week's top car offers
It's here: all-new Range Rover Sport unveiled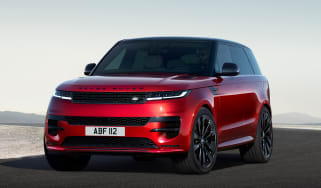 It's here: all-new Range Rover Sport unveiled