Costs down, equipment up for SEAT Cupra 300 hot hatch
SEAT sharpens Leon Cupra 300 appeal by slicing its pricing and fitting more kit in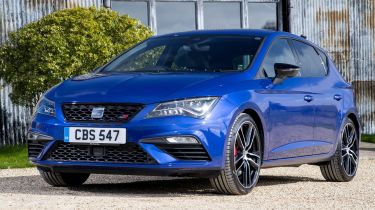 SEAT has made its powerful Leon Cupra 300 even more tempting by cutting its price and boosting its standard equipment.
The 296bhp hot hatch, a key rival to the Volkswagen Golf R, Ford Focus RS, Honda Civic Type R and Renault Megane RS, has been reduced in price by almost £2,000 – making it all the more competitive. It has also been given a configurable digital cockpit display in place of conventional instruments – this was previously an expensive option.
Drivers will also appreciate the option of a six-speed dual-clutch DSG automatic gearbox for no extra cost over the standard six-speed manual – it had formerly been a £1,350 option. Despite the lower prices, nothing has been taken away and the Cupra 300 still comes with 19-inch alloy wheels, dynamic chassis control and smartphone connectivity that includes Apple CarPlay and Android Auto.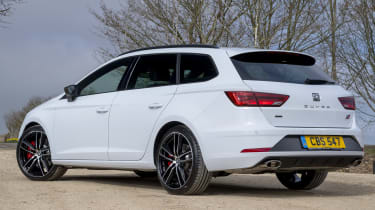 The three-door Leon SC Cupra 300 now starts at £29,600 – £1,945 less than before – while the five-door Leon Cupra enjoys a saving only £40 less – it now costs £29,900. The practical Leon ST Cupra 300 Estate now starts at £30,895, while the four-wheel drive 4Drive version costs £32,580.
These new prices are valid with immediate effect and you needn't worry if you've already placed your order – SEAT promises to apply the new price and specification to orders that 'have been processed, but not yet registered'.