Europe proposes new mandatory safety systems for all new cars
EU Commission wants to mandate autonomous emergency braking, lane keep assist and fatigue monitoring by 2021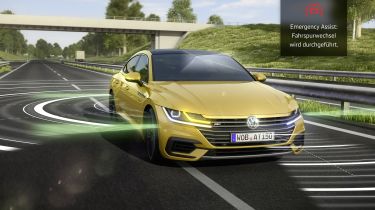 Every new car sold in the EU must satisfy 11 new safety rulings by 2021, if a proposed ruling from the European Commision comes into force. This would mean systems such as Autonomous Emergency Braking (AEB) – an expensive option on many cars – would become standard equipment across the board.
The proposal is a bid to improve road safety; it's projected to save 7,300 lives and prevent 38,900 serious injuries between 2020 and 2030. It amounts to a big shake-up in car safety technology, and would require cars sold from 2021 to be wired in such a way that alcohol interlocks can be fitted, preventing repeat drink-drivers from driving unless a specimen of 'clean' breath is provided.
Under the proposed ruling, Lane-keeping assistance, driver fatigue detection and reversing cameras must be supplied on all cars sold from 2021, as well as AEB. The latter system – which automatically applies the brakes if a driver fails to slow for a hazard in the car's path – is said to reduce rear-end collisions by 38%. Meanwhile, reversing cameras are now mandatory on new cars sold in North America, saving a predicted 95 lives per year in the US alone.
And not only would cars be affected; aside from the AEB requirement, the rules will apply equally to new vans sold from 2021.
The safest cars you can buy in the UK today
The European Commission's head of markets, Elżbieta Bieńkowska, announced the proposed mandate. She said: "90% of road accidents are due to human error. The new mandatory safety features we propose today will reduce the number of accidents and pave the way for a driverless future of connected and automated driving."
The proposed changes specify that "over-rideable intelligent speed assistance" must be standard in all cars sold in the EU from 2021; this can be interpreted as referring to adaptive cruise control. It could be that speed-limit sign recognition cameras will be required to work in conjunction with cruise control, too, enforcing speed limits as they're encountered. Emergency stop signalling (rapidly flashing the brake or hazard warning lights under heavy braking) will also become mandatory.
As well as reducing the likelihood of a crash, the new rules would also mandate systems to aid investigation after a crash has happened. An accident data recorder – similar to an aircraft's 'black box' – must be fitted to all new cars sold from 2021 to record telematics information leading up to a collision. This information could include data on steering, accelerator and braking inputs, as well as speed and many other factors that could be relevant in the event of a crash.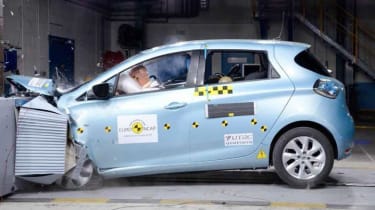 Manufacturers must also improve seatbelts in line with new full-width front impact protection rules, and cars will have to have a larger head impact 'safe zone' to reduce injury in collisions with pedestrians or cyclists. Occupant protection will also have to be optimised for impacts with static poles such as lamp-posts or road signs.
These proposed upgrades in car safety are part of the EU's Vision Zero initiative, which aims to achieve "close to zero fatalities and serious injuries [on the road] by 2050". The commission has an interim target of a 50% reduction by 2030. A fund of €450 million (approximately £393 million) has been set aside for EU member states for "contributing to road safety, digitisation and multimodality [transport logistics]". According to analysis by the commission, the new equipment will "have little or no impact on the price of new vehicles".
Nissan Ariya vs Volvo XC40 vs Volkswagen ID.4 - which is best?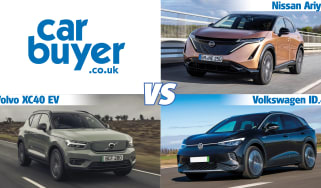 Nissan Ariya vs Volvo XC40 vs Volkswagen ID.4 - which is best?
2023 Hyundai Ioniq 5 N spotted testing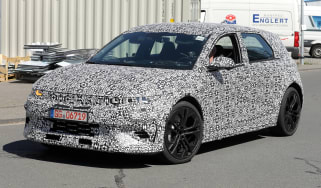 2023 Hyundai Ioniq 5 N spotted testing
Best new car deals 2022: this week's top car offers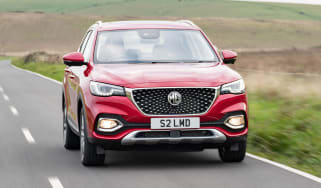 Best new car deals 2022: this week's top car offers