Why does everybody love SUVs? Your questions answered
As SUVs become ever-more popular, we answer some common queries about this type of car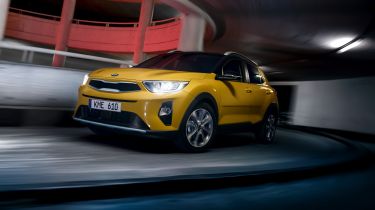 In association with

SUVs have seemingly taken over the car market in recent years. No longer is it just commercial users and country dwellers behind the wheel of large, raised-up vehicles: nowadays they're a common choice for family motoring, too. But the SUV itself has moved with the times: the spartan, workaday vehicles of old have been replaced by efficient, modern models based on the same mechanical underpinnings as regular cars, offering ease of driving and low running costs to go along with their beefed-up styling and high driving position.
What is an SUV?
'SUV' stands for 'Sport Utility Vehicle' and the acronym was first used in the US car market in the latter part of the 1980s. The term has spread further afield since then, however, and is now in common use in Europe and around the world. SUV refers to a car mainly intended for regular day-to-day driving on normal roads, but which has some of the styling and features of rugged off-road vehicles.
SUV, 4x4 and crossover: what's the difference?
People tend to use 'SUV' to describe any raised-up car with off-road-like looks, and the term is sometimes used interchangeably with '4x4'. But the latter has a specific technical meaning, indicating a vehicle that sends drive to all four wheels, giving it better grip on rough or slippy ground. All 4x4s are SUVs, then, but not all SUVs are 4x4s. 'Crossover' is another term, which means a car that combines the driving experience, interior space and comfort of a normal car with the looks and higher stance of an off-roader. Crossovers can have four-wheel drive, but usually make do with two-wheel drive in order to keep weight and running costs down.
Are SUVs cheap to run?
When fitted with modern petrol, diesel or hybrid engine and when based on the same mechanical parts as a normal saloon or hatchback, SUVs are no more expensive to run than any other car, which is a major reason for their strong sales. As with regular cars, higher-spec versions with more powerful engines can be a little heavier on petrol or diesel and produce more CO2.
Are all SUVs off-roaders?
As mentioned above, not all SUVs have four-wheel-drive and they don't all come with the other clever technology that features on dedicated 'mud-plugging' off-road vehicles. So while they're not necessarily suited to jungle exploration, many SUVs offer a more practical option for everyday family motoring. The Kia Sorento, for example, combines off-road ability with a spacious and comfortable interior, while on the other hand the hybrid Kia Niro is more about on-road efficiency and refinement and the compact Kia Stonic is focused on eye-catching urban style.
What types of SUV can I buy?
These days, SUVs are offered in many different sizes and styles, so there should be something to suit almost any budget and preference. The Kia Stonic, for example, is a stylish compact SUV aimed at city dwellers, while the Kia Sportage and the large and luxurious Kia Sorento offer practical, comfortable and luxurious family transport. The Kia Niro, meanwhile, combines those qualities with a cutting-edge hybrid drivetrain to offer low-cost, environmentally friendly motoring.
Can SUVs really be sporty?
Although they're usually bigger and weightier than a typical hot hatchback or sports car, modern SUVs share their mechanical underpinnings with regular family cars, so they don't feel slow and heavy to drive. Clever suspension technology and the latest hybrid, diesel and petrol engines also help make SUVs fun and satisfying to drive.
Are SUVs family-friendly?
Absolutely – cars like the Kia Niro, Kia Sportage and Kia Sorento are designed first and foremost with practical family motoring in mind and their raised ride height can make strapping children into their seats easier on your back. They also boast large boots for carrying all of the family's kit as well as clever storage spaces inside for all your road-trip essentials.
Are there hybrid and electric SUVs?
Absolutely – there are many you can buy right now and more on the way in the near future. The latest update to the Kia Sportage has added a mild hybrid engine option to the popular family SUV, while Kia also offers the Niro – a hybrid-only model in both regular hybrid and plug-in hybrid forms, the latter able to cover significant distance in zero-emissions electric mode.
Are SUVs safer than normal cars?
Both SUVs and regular cars offer excellent protection in the event of a crash – both the Kia Niro SUV and Kia Optima saloon have five-star Euro NCAP crash-test ratings, for example. Although there's nothing inherently safer about SUVs. However, some buyers like the feeling of their raised-up driving position, which gives them greater confidence at the wheel and a better view of what's going on around them. The latest SUVs also boast a host of driver-assistance systems that aim to prevent a crash happening in the first place, just like the latest family cars.
Aren't all SUVs just 'Chelsea Tractors'?
Badge appeal and image are certainly a factor in some people's desire to own an SUV, but they're a practical and useful option for many. As mentioned above, their raised height and spacious interior are a boon for families, while SUVs with four-wheel-drive can be a necessity if you live somewhere that's isolated or prone to getting snowed in during the winter. SUVs also often boast a good towing capacity, making them the ideal vehicle for caravanners, boaters or horse owners – indeed, anyone who needs to tow a trailer.
For more information on Kia's SUV range, visit kia.co.uk
Top 10 best cheap-to-run cars 2022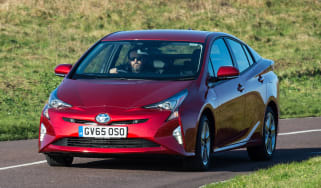 Top 10 best cheap-to-run cars 2022
UK road tax 2022: VED tax rates and bands explained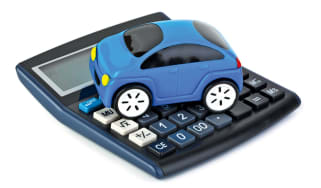 UK road tax 2022: VED tax rates and bands explained
Best new car deals 2022: this week's top car offers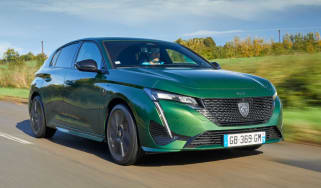 Best new car deals 2022: this week's top car offers