Aston Martin Rapide E electric sports saloon announced
Zero-emissions EV packs 602bhp; just 155 will be built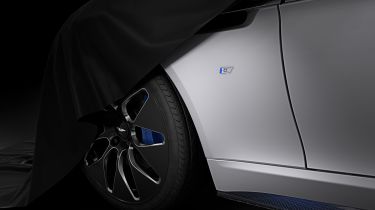 Aston Martin has published full details of its all-electric Rapid E supercar. Just 155 examples will be built and customer deliveries will begin towards the end of 2019.
Rumours have surrounded Aston Martin's first production EV, but the famous British sports-car company has finally lifted the lid on a high-performance, zero-emissions car that has been steeped in secrecy up to now. While the technology under the metal is all-new, its design is an evolution of the four-seat Aston Martin Rapide S – making the new model an exclusive alternative to the Tesla Model S.
Best electric cars you can buy today
Confirmed to be named Rapid E, the car has been developed in partnership with Williams Advanced Engineering, which has leant its expertise in electric vehicle technology. It'll be built at Aston Martin's new factory in St Athan, Wales, paving the way for future Lagonda EVs.
Aston Martin Rapide E design, specification and performance
The petrol-powered Rapide S has undergone a considerable transformation in the transition to electric power, not just to accommodate the electrical equipment, but to keep it cool, too. What's more, Aston Martin always intended that the zero-emissions car should offer no less vivid a driving experience than its V12 forebear.
Wide Pirelli P Zero tyres have been specially developed to minimise friction against the road surface while still maximising lateral grip, and the wheels they wrap have been designed with aerodynamics in mind. The same is true of the Rapide E's underbody and exterior, while specially calibrated suspension ensures the electric car keeps its poise and control.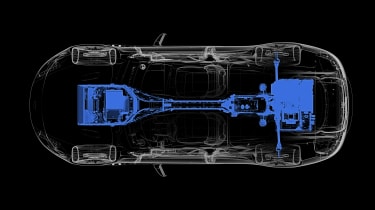 Strict weight targets have been met through the use of lightweight alloys and composite materials, allowing the Rapide E to carry a power pack of more than 5,600 lithium-ion cells. Together, they supply an 65kWh of electrical capacity, sending 800V to a pair of electric motors that turn the rear wheels. Power is quoted at 602bhp, and the way this is delivered has been tailored to remain in keeping with the traditionally muscular Aston Martin feel.
Although performance has not yet been tested, Aston Martin projects a top speed of 155mph, with 0-62mph taking less than four seconds. Near-instant overtaking urge is promised, though, with 50-70mph passing in just 1.5 seconds. It's claimed that these figures will be possible throughout the battery's charge cycle, too, rather than just when it's been freshly topped up – Aston Martin wants the car to perform a full lap of Germany's Nurburgring circuit without battery performance being lost.
As measured by the latest WLTP car efficiency tests, Aston Martin have a 200-mile target for battery range, with a charging rate of 185 miles of range per hour if a 400V, 50kW charger is used. However, a more powerful 100kW, 800V charging system will up this rate to 310 miles of range per hour.
Aston Martin's electrified future
The Aston Martin Rapide E will be built at an all-new facility in St Athan, Wales, that has been announced as the brand's 'centre of electrification'. This means it'll be the home of Lagonda, which Aston Martin touts as the world's first zero-emissions luxury brand.
Andy Palmer, CEO of Aston Martin, commented: "As our first all-electric production model, Rapide E will fast-track our knowledge and help us ensure the character and high-performance capabilities of our future EV models and enhance the unique qualities found in all Aston Martins as we know them today. Rapide E will also serve as a critical step on our path to re-launching Lagonda as the world's first zero-emission luxury marque".
Aston Martin Rapide E price and availability
No price has been announced for the Aston Martin Rapide E, but customer deliveries are projected to begin in the fourth quarter of 2019.
New electric MG4 hatch to start at £25,995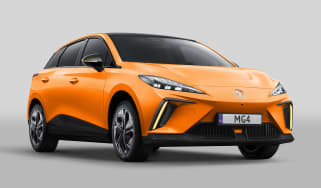 New electric MG4 hatch to start at £25,995
Kia EV4 SUV to take on the Volvo XC40 Recharge
Kia EV4 SUV to take on the Volvo XC40 Recharge
Best new car deals 2022: this week's top car offers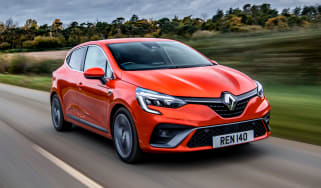 Best new car deals 2022: this week's top car offers