Aston Martin floated on the stock exchange as new James Bond car deal is on
Aston Martin and 007 to continue their famous partnership as the British company goes into public ownership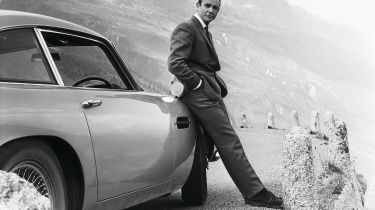 As Global James Bond Day nears, Aston Martin CEO Andy Palmer has suggested that one of cinema's most renowned automotive pairings is set to continue.
Making a speech to mark Aston Martin's stock-market floatation, Palmer commented on the British company's ties to 007, stating that: "We're now focused on the next chapter of our iconic relationship."
The news comes following a period of uncertainty surrounding James Bond's next set of wheels. Previously, the Financial Times reported that the recently appointed new CEO of Lotus Cars had voiced an interest in having 007 drive one of the brand's cars – a partnership that last happened in 1981's For Your Eyes Only starring Roger Moore (and a Lotus Turbo Esprit).
Carbuyer's best movie cars of all time
According to the FT, Aston Martin – the British manufacturer synonymous with the famous series of spy films – does not have a rolling contract with the Bond franchise. At the time, Aston Martin chief marketing officer Simon Sproule told the FT: "We cherish our 50-plus year relationship with 007, but we never take it for granted."
When previously asked if Bond would drive an Aston Martin in the next film, Aston Martin CEO Andy Palmer suggested that plans for Bond's next car were still up in the air. "Who knows? We have a great relationship with EON [the production company behind James Bond]. We've just announced the DB5 Goldfinger, so the relationship with EON is very current," he told Carbuyer. "We don't take for granted the James Bond connection – it's something that's important to us, but we don't buy it. I personally think that the best James Bond movies have always included an Aston and long may it be so."
James Bond's Aston Martin London takeover
Aston Martin has announced that it has teamed up with EON Productions – the production company behind the James Bond films – to bring four of the series' most iconic Aston Martins to streets of London on Friday, 5 October.
The Aston Martin DB5 from Goldfinger is set to join the V8 Vantage from The Living Daylights, the DBS from Casino Royale and the purpose-built Aston Martin DB10 from Spectre on a tour of the capital's major landmarks. Aston Martin hasn't announced a route or itinerary; fans will have to rely on hints and tips posted on the @astonmartin and @007 social-media channels to track down the cars on the day.
A number of other iconic 007 Aston Martins will be on display across London: the Aston Martin Vanquish from Die Another Day will be at Aston Martin Park lane, while the Aston Martin Works heritage showroom will host the DBS from Quantum of Solace. The Bond In Motion exhibit at the London Film Museum will have a Casino Royale DBS join its ranks on the day, too.
Aston Martin and 007: an iconic pairing
James Bond's next outing – codenamed Bond 25 and tipped as Daniel Craig's final Bond film – will be the 13th 007 film to feature an Aston Martin in a starring role.
Despite being depicted as driving a Bentley in the series' source material, James Bond is most famously associated with the Aston Martin DB5, a sporty GT car from the 1960s. Since that car's first outing in 1964's Goldfinger, a string of newer Aston Martins have starred on screen, including the Vanquish, DBS and purpose-built DB10 – a car whose shark-nosed styling inspired that of the latest V8 Vantage production car.
That's not to say that 007 hasn't dabbled in alternatives, though – over the years he has jumped behind the wheel of everything from a BMW 7 Series to a Toyota 2000GT.
With Bond now almost certain to return behind the wheel of an Aston, we want to know your view on James Bond's other cars. Which of his alternative wheels was your favourite? Vote below!
POLL: Which Bond Car is your favourite – and not an Aston Martin?
Electric MG 4 to arrive in September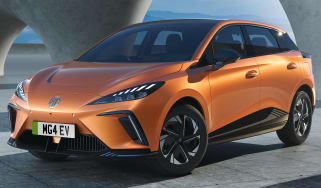 Electric MG 4 to arrive in September
Engine management light: top 5 causes of amber engine warning light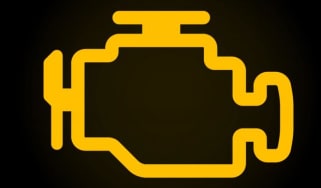 Engine management light: top 5 causes of amber engine warning light
Best new car deals 2022: this week's top car offers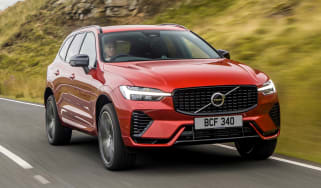 Best new car deals 2022: this week's top car offers