Subaru readies 'e-Boxer' mild-hybrid for launch
Plans to improve the efficiency of Subaru's 2.0-litre petrol engines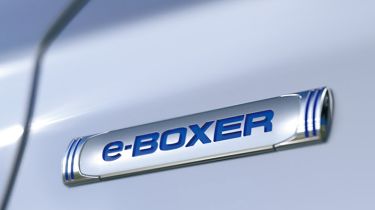 Subaru is set to unveil an 'e-Boxer' mild-hybrid powertrain at the 2019 Geneva Motor Show in March. The technology should help Subaru bring down the emissions of its petrol models, while boosting fuel-efficiency, adding appeal for private and company-car drivers.
While no official details have been released yet, a Subaru Forester with similar tech was fitted with a 2.0-litre petrol engine paired with a 13bhp electric motor at the Singapore Motor Show earlier in the year.
This gave it a combined output of 156bhp and - in Subaru tradition - power was sent to all four wheels for maximum traction. The petrol engine and electric motor work in tandem at medium speeds, while at higher speeds the engine works alone and helps replenish a small battery pack. When charged, this can, in return, power the mild-hybrid SUV for short distances at low speeds, and help the Forester pull away from a standstill.
Carbuyer's best economical 4x4s, SUVs and crossovers
The additional hardware affects the Forester's luggage capacity, reducing it slightly from 520 litres to 590 litres. It's not yet known if a Subaru e-Boxer mild-hybrid will feature the same specifications if it's offered in the UK.
When the new Subaru Forester was launched in spring 2018, Subaru confirmed its underpinnings were engineered to allow hybrid and even all-electric powertrains to be used in future. The Japanese manufacturer also announced that diesel versions would no longer be offered, with Subaru taking the decision to stop producing diesel engines during 2019.
Interested in a Subaru? Take a look at our Subaru Forester and Subaru XV SUV reviews, along with our in-depth verdict of the iconic Subaru WRX STi saloon.