Volkswagen up! set to go electric-only
VW's city car will only be sold as an electric car due to stricter emissions legislation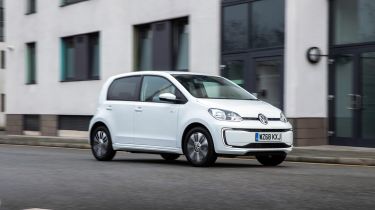 Volkswagen is set to axe petrol versions of its up! city car, it has been confirmed. The switch to electric-only is motivated by forthcoming emissions regulations that will render petrol-powered versions of the up! too inefficient to pass. Exactly when the petrol up! will be withdrawn is unclear, but we suspect it will be in the next two years.
Volkswagen's head of sales and marketing, Jurgen Stackmann, revealed that Volkswagen won't be able to justify selling petrol versions of the up! for much longer.
"The big question mark is: if the legal system is pursuing and implementing the legal regulations they have just confirmed, there is not a single business case for the cars the size of the up! – it's just not possible."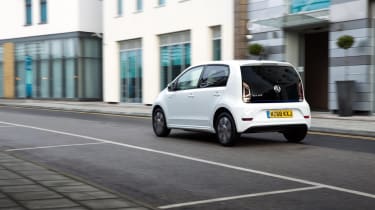 As a result, the electric version of the up!, called the e-up!, will become far more important. To succeed in the future, the e-up! will have to be less expensive and will probably need to offer more range. The current model costs over £23,000 and only manages 99 miles between charges. With EV technology improving so quickly, those figures look increasingly uncompetitive.
A hybrid or plug-in hybrid version of the up! was out of the question, as the car's size means there's no room for a battery and a conventional engine. Stackmann added that the margins on the e-up! are already very slim, but that the company had no choice but to focus on the model going forwards.
The e-up! is also too small to use VW's MEB platform, which is underpinning most of the company's other electric vehicles. The e-up! won't be part of VW's I.D. electric car range either, instead existing as a separate entry point into Volkswagen EV ownership.
Volkswagen hasn't yet revealed when the petrol up! will be withdrawn from sale. However, considering most cars are sold for roughly eight years before being replaced, it could be dropped from the line-up next year.
This news also puts a question mark over the Skoda Citigo and SEAT Mii, as these cars share most of their components with the up!. Skoda may be unlikely to replace the Citigo due to poor sales, but SEAT has already started testing electric versions of the Mii. Whether either will be replaced is yet to be confirmed.
Read our review of the Volkswagen up!, or see where the e-up! features on our list of best electric cars.