MINI Cooper Classic Review
The MINI Cooper Classic gets an array of extra kit as standard and offers a genuinely entertaining drive
The MINI is a big favourite in the premium supermini class but it has sometimes suffered from having too many options to choose from. MINI has, it thinks, come up with an ingenious plan that it says will make it easier to get the one you want. Instead of offering endless individual options, you now go through a five-step process to build your ideal MINI.
First you need to choose from the Hatch, Convertible, Clubman or Countryman models. Then you choose whether you want the One, Cooper or Cooper S, which each have different engines, followed by the Classic, Sport or Exclusive trim levels.
Last year, the MINI was facelifted so that every car gets more standard equipment. That now includes automatic headlamps, MINI-branded puddle lights and adjustable interior ambient lighting. Cars in Classic trim get a 6.5-inch infotainment screen, DAB radio and Bluetooth. Prices start from £16,190 for a three-door MINI One Classic. The five-door Cooper Classic version we're testing here starts at £19,535.
The Sport and Exclusive trim levels are evenly priced but offer either a sportier or a more luxurious spec. The Sport model gets a body kit, bigger wheels, sports suspension, special seats and black headlining. The Exclusive model benefits from premium leather, bespoke trim and chrome flourishes.
Choose a Classic and you'll probably want to go for one of the optional packs, as the equipment on offer is a little sparse, which is where step four comes in and the car can start to get particularly expensive. You can choose from five packs; two comfort packs, two navigation packs and a driver assistance pack. The £900 Comfort Pack on our test car adds heated seats, dual-zone climate control (which allows driver and passenger to set individual temperatures) and parking sensors. You can also upgrade to the Comfort Plus Pack for more kit, including a rear-viewcamera and park assist for semi-auto parallel parking. The Navigation Pack throws in sat nav, Apple CarPlay and an upgraded stereo for £900 – but we'd avoid the Navigation Plus Pack. It costs £1,110 more and the only real benefit is real time traffic information updates and wireless charging. The final bundle is the Driving Assistance Pack, adding items such as a camera-based autonomous emergency braking.
So, while still quite confusing, the restructure means you can now strike a better balance between spec and performance. If you want a fast car with little kit, choose a Cooper S in Classic trim, while if you're happy with more modest performance but want all the toys and luxuries, go for a Cooper Sport or Exclusive. Bear in mind that the entry-level MINI One only comes in Classic spec.
The final step in the buying process allows you to add some personalisation touches to your MINI with optional extras such as a Harman Kardon stereo, roof rails, a panoramic sunroof and ambient lighting.
While the MINI was facelifted last year, no changes were made to the mechanicals; it's no bad thing because the MINI is still a superb car to drive.
Some might find the suspension a tad on the firm side but the trade-off isoutstanding body control with plenty of grip, and steering that feels alive. There's a range of engines to choose from but the 1.5-litre turbo petrol engine, as tested here, is one of the best three-cylinder units on sale, proving punchy off the mark and through the gears. It's quiet on the motorway, too.
The MINI's one big weakness remains, despite the facelift. Compared with class leaders such as the Ford Fiesta, the MINI ranks poorly in the practicality stakes. It feels small in the rear seats – even in the five-door version – and the boot is tiny and poorly shaped. However, if you don't need much space, the sacrifice is one worth making for a car that's this much fun to drive.
Verdict 4/5
The verdict is out on whether MINI's new range structure is any more intuitive than before. Despite making the process of speccing a car less convoluted, it still seems quite complicated. But the welcome addition of extra, much-needed standard kit helps to make an already great choice even more compelling. The MINI is still ahead of its competitors when it comes to driving dynamics; this is an exceptional car to drive and one you will find genuinely entertaining. Practicality aside, the MINI Cooper Classic remains one of our top supermini picks but you'll probably want to bulk up the car's kit with a pack or two.
Do you want to know more about the MINI hatchback range? Why not read our reviews of the MINI 3-door hatchback and MINI 5-door hatchback models.
New electric MG4 hatch to start at £25,995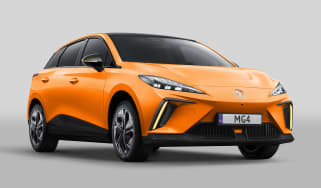 New electric MG4 hatch to start at £25,995
Kia EV4 SUV to take on the Volvo XC40 Recharge
Kia EV4 SUV to take on the Volvo XC40 Recharge
Best new car deals 2022: this week's top car offers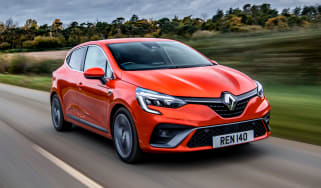 Best new car deals 2022: this week's top car offers