The best car breakdown cover to buy in 2020
Our annual 2020 Driver Power survey reveals the best car breakdown cover
The only opportunity the majority of drivers have to assess the quality of their recovery service provider is when they're stuck by the roadside in the event of a breakdown. When choosing the best car breakdown cover for you, it's worth remembering that although you'll hopefully never have to use it, you'll want it to be satisfactory if you do.
Unlike car insurance, which is a legal requirement, drivers in the UK are not required to have breakdown cover, despite it guaranteeing the swift recovery and/or repair of your car in the event of a mechanical failure.
Most reliable cars you can buy
Those who decide to take the risk of going without breakdown coverage can take out coverage as and when they break down, but this is likely to be more expensive and make a particular situation even more stressful. If you have no coverage or are unable to purchase any in an emergency, then a one-off recovery could land you with a bill running to hundreds of pounds before you've even got your car fixed.
To help you choose the best car breakdown cover, we've asked thousands of drivers about their real-word experiences with the UK's recovery companies. Here are the top six providers according to our 2020 Driver Power survey.
1. LV= Britannia Rescue - 83.24%
LV= Britannia placed top of our survey results thanks to a simple buying experience, and friendly and helpful staff. When called upon, help arrived within an hour in 64% of cases, with customers telling us that technicians were impeccably well-presented. The call-centre staff were also great at keeping you informed. Speed of response and the level of customer service made LV = Britannia a worthy winner.
2. Green Flag - 77.42%
You told us that Green Flag reached you faster in an emergency than any other provider, with technicians good at getting you back on the road without resorting to towing. They were also ranked highest for keeping you informed as to when help would arrive, and you told us the firm's staff are friendly and polite, with the only downside being that buying cover could be made simpler. Overall, 76% of drivers told us that help arrived within an hour, with 40% receiving a permanent fix to their cars by the roadside.
3. GEM Motoring Assist - 77.27%
After scooping first place last year, GEM Motoring Assist falls to third, with our survey focusing more on the overall emergency callout experience. Overall, GEM finished in a disappointing fifth-place for the amount of time it took for a technician to arrive, with only 60% of calls being attended within an hour. There were positives though, with the value for money of the coverage being praised, along with GEM's friendly staff, who are generally helpful and smartly dressed.
4. RAC - 67.30%
You told us you were unimpressed by the length of time it took the RAC to arrive at a callout, with only 58% of technicians arriving in an hour. Equally unimpressive was the likelihood of you getting your car fixed by the roadside, with only 36% of callouts resulting in a repair. Despite this, the purchase of coverage was rated as quick and easy, with reasonably friendly and well-presented staff.
5. AA - 66.47.72%
As the UK's largest breakdown cover provider, the AA ranked fifth in our survey. You said that buying cover is simple but you think it's expensive. Staff could be better presented and more courteous as well. However, you were impressed by the speed of the technicians response, with 67% of breakdowns being attended within an hour, and by their ability, with 52% of cars being fixed by the roadside.
6. Admiral - 65.89%
Admiral finished sixth thanks to several of you telling us that overall communication was poor once a callout was in progress, and that staff could be friendlier. There are positives to take though, with the firm responding within an hour to 71% of callouts. Also impressive was their ability to administer a roadside repair, with 52% of drivers telling us they were able to complete their journeys after a permanent fix.
How long did it take for help to arrive when calling a breakdown provider?
When suffering a breakdown, the sooner help arrives the better, as being stranded by the roadside can be dangerous and stressful. One recurring theme of our survey responses was how fast your breakdown providers responded to callouts, with almost a quarter saying help arrived within 30 minutes or less. Almost a quarter of respondents were kept waiting for over an hour, and over 10% had to wait over two hours, which is unacceptable in an emergency situation.
| | |
| --- | --- |
| Less than 30 minutes | 23.9% |
| 30 minutes to one hour | 42.9% |
| One to two hours | 22.9% |
| Two to three hours | 4.9% |
| More than 3 hours | 5.5% |
What happened with a callout?
Over 66% of drivers said their breakdown provider was able to get them back on the road again, with either a permanent repair or a temporary one. Most repairs carried out by the roadside were permanent fixes, with a number requiring follow up work at another garage. Those cars that could not be repaired and had to be towed were almost always taken to a destination or garage of the owners' choice.
| | |
| --- | --- |
| I was towed to a garage of my choice | 16.6% |
| I was towed to a garage of the breakdown provider's choice | 2% |
| I was towed to a location of my choice | 10.3% |
| The problem was permanently fixed and I continued my journey | 42.7% |
| The problem was temporarily fixed and I continued my journey | 24% |
| They couldn't help me | 4.3% |
Why you chose your provider
It won't come as a shock to most but price was a major factor when choosing a breakdown recovery provider. Surprisingly, over half of drivers picked their provider for another reason. Nearly a fifth of customers picked a provider based on their reputation alone, with over 21% stating that a previous experience had been part of the decision.
| | |
| --- | --- |
| Price | 16.2% |
| Good service in the past | 10.1% |
| Used them in the past | 11.1% |
| Range of services | 8% |
| They offer discounts for loyalty or no call-out fees | 3.1% |
| Recommendation | 6.6% |
| Reputation | 14.4% |
| It came free with another service (e.g. bank/credit card, insurance policy) | 14.1% |
| It came free when I bought the car | 11.5% |
| Other | 4.6% |
Do you want to know more about our Driver Power 2020 survey results? Check out the results for the best manufacturers and the best cars to own.
Speed awareness course: how much does it cost, how long does it take and how do you do one online?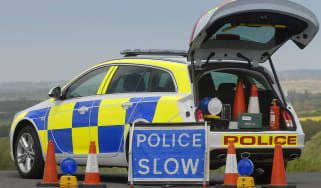 Speed awareness course: how much does it cost, how long does it take and how do you do one online?
New car delivery times: how long will you have to wait?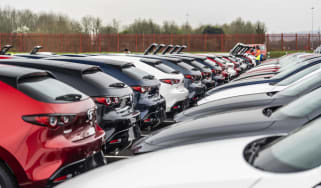 New car delivery times: how long will you have to wait?
Best new car deals 2022: this week's top car offers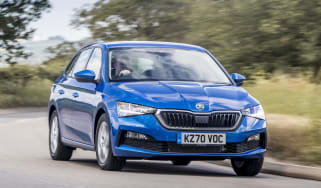 Best new car deals 2022: this week's top car offers