The best car breakdown cover to buy 2021/2022
Our Driver Power survey reveals the best car breakdown cover
Getting the best car breakdown cover will come in handy during times of roadside trouble, and to help you make the best possible choice, we've compiled this list of the best UK car breakdown cover providers in 2021 and 2022. Our list includes the likes of the RAC, the AA and Green Flag, and the results have come directly from the feedback of real customers that participated in our 2021 Driver Power survey. 
This means that the results on our list are based on real customer experiences from drivers just like you, and while the top two results are incredibly close in terms of overall customer satisfaction, the overall winner has justifiably earned its place for its great value for money, customer service and the quality of its roadside support.
Most reliable cars you can buy
Many drivers will simply compare quotes and choose the cheapest breakdown cover, but the most affordable option isn't always the best. This list will help you understand which companies offer the best car breakdown service based on honest customer feedback. After all, the last thing you want is to be left stranded on the side of the road when your car breaks down. 
So, which breakdown service is the best in the UK? Here's our list of the best car breakdown cover providers in 2021/2022.
1. RAC - 90%
The RAC topped our list after recording strong results in value, customer service and the quality of their roadside technicians.
You told us that the RAC offered the best value for money and gave them top marks as a company to deal with. The RAC recorded the best results for getting you back on the road and telephone staff were attentive to your needs. 
However, many of you said that you did have to wait a while to get through to someone before they dealt with you, and although the technicians scored top marks for getting you back on the road, you did have to wait a bit longer than with other providers.
2. AA - 89%
It was a very close second place for the AA, with just a single percentage point keeping the company from a joint top finish. Speed of service was your highlight.
It was top marks for the time it took an AA technician to get to you, and wait times for the help centre were best overall. Technicians scored best in the survey on their presentation and overall helpfulness, although we should note that the RAC and AA were near equals on these measurements.
The AA came second to the RAC in diagnosing problems and making roadside repairs to your cars, and slipped back for overall value for money and the process of purchasing cover, which you said could be made simpler.
3. GEM Motoring Assist - 86%
GEM Motoring Assist holds onto third spot, maintaining their position from our 2020 list.
You told us that making contact with GEM when you needed them was fast and that the team on the phone were quick to answer your calls. Three quarters of respondents said that GEM were able to get a technician to them within an hour, which is a marked improvement over our previous survey results. Cover was easy to purchase too.
Partnership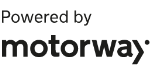 Need to sell your car?
Find your best offer from over 5,000+ dealers. It's that easy.
For overall value GEM did well, but they fall behind the RAC and AA for providing a permanent fix for your issues, although over half of our survey respondents said they did at least get them going without the need for a tow.
4.Green Flag - 84%
Although Green Flag came bottom of our list, they were able to meet our minimum standards for inclusion on our list of the best breakdown cover to buy.
You told us that the Green Flag app and general service were very good and the app was able to pinpoint your location to help get assistance to you – especially useful for those of you that had breakdowns occur in unfamiliar areas.
Green Flag lost most ground to its competitors in the speed of arrival and repairs carried out categories. The firm scored lowest for arrival within 30 minutes, and although they were slightly ahead of the RAC for the number of times they got to you within an hour, the repair outcome fell short of the top three firms. Green Flag was also the only breakdown recovery company that made our list, without the majority of callouts resulting in a permanent fix.
How long did it take for help to arrive when calling a breakdown provider?
The majority of you received assistance within an hour, reducing the time you were left in a stressful or dangerous position stranded at the side of the road. Most of you got help within 30-60 minutes, but over a quarter of respondents were left stranded for over an hour, and just shy of 7% were forced to wait over three hours, which is far too long in an emergency situation.
Less than 30 minutes

 

16.7%

 

30 minutes to one hour

 

52.9%

 

One to two hours

 

18.6%

 

Two to three hours

 

5.2%

 

More than 3 hours

 

6.7%

 
What happened with a callout?
Over 70% of you were back on the road after a call to your breakdown provider with either a permanent or temporary repair. The majority of vehicles that couldn't be repaired at the roadside were taken to either a garage or a location of their choice. 1.14% couldn't be helped, which is a reduction from the 4% of our last survey, but means a small minority of drivers who have paid for breakdown services are being left without any resolution or transport to somewhere that could further investigate the issue.
I was towed to a garage of my choice

 

14.9%

 

I was towed to a garage of the breakdown provider's choice

 

1.5%

 

I was towed to a location of my choice

 

11.5%

 

The problem was permanently fixed and I continued my journey

 

40.4%

 

The problem was temporarily fixed and I continued my journey

 

30.5%

 

They couldn't help me

 

1.14%

 
Do you want to know more about our Driver Power 2022 survey results? Check out the results for the best manufacturers and the best cars to own.
New 2024 Porsche Panamera – new looks, interior, and Turbo E-Hybrid model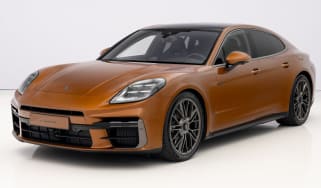 New 2024 Porsche Panamera – new looks, interior, and Turbo E-Hybrid model
Best new car deals 2023: this week's top car offers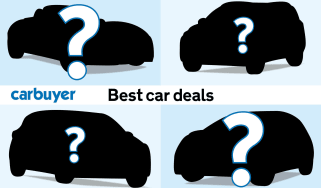 Best new car deals 2023: this week's top car offers
Toyota Yaris Cross updated for 2024 – new tech, trim and hybrid option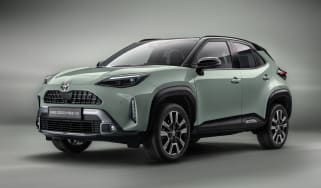 Toyota Yaris Cross updated for 2024 – new tech, trim and hybrid option