MINI celebrates 10 millionth model with 60 Years Edition
Continuing the MINI 60th anniversary celebrations, the firm has just built its 10 millionth model.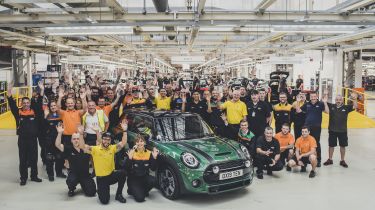 MINI has just built its 10 millionth model, rolling off the line during its 60th anniversary year.
The 10 millionth car is a three-door MINI 60 Years Edition. It's marked out by its British Racing Green paint work, black bonnet stripes, LED spotlights and unique 17-inch two-tone alloy wheels. Under the bonnet sits a 190bhp 2.0-litre four-cylinder petrol engine from the Cooper S.
To celebrate the milestones, MINI held an event held at its UK's production facility in Oxford, bringing one car from each year of production. The brand will share stories from their owners across MINI digital channels throughout the rest of 2019.
Best small cars and superminis
Plant Oxford was the original UK production facility for the original Mini, where it was built from 1959-1968, before production moved to Longbridge.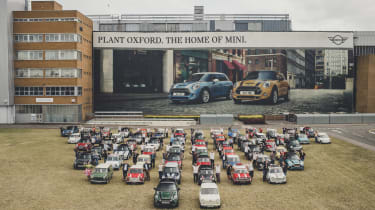 A birthday gathering was arranged today at the plant before they head on a convoy to the global annual celebration at the International MINI meeting in Bristol
Leading the convoy will be the very first 1959 example off the production line, registered as '621 AOK,' with the 10 millionth MINI bringing up the rear. The milestone model will then join BMW's heritage fleet, rather than being sold.
Production of the BMW owned Oxford plant has risen from 300 cars per day in 2011 to around 1,000 today, with a new model driving off the production line every 67 seconds.
Read our reviews of the different MINI models on our MINI main page for more information.
UK road tax 2022: VED tax rates and bands explained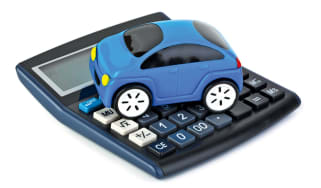 UK road tax 2022: VED tax rates and bands explained
Top 10 best cheap-to-run cars 2022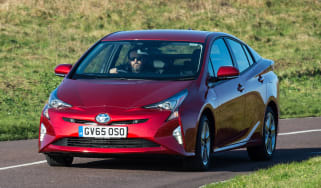 Top 10 best cheap-to-run cars 2022
Top 10 best economical 4x4s, SUVs and crossovers 2022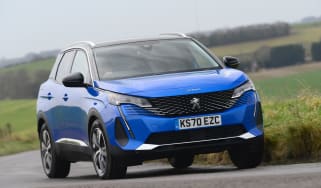 Top 10 best economical 4x4s, SUVs and crossovers 2022