Dacia Duster given new entry-level petrol engine
Dacia Duster SUV gets new 1.0-litre petrol engine, which replaces old 1.6-litre version
The Dacia Duster is now available with a new entry-level turbocharged 1.0-litre petrol engine, called the TCe 100. It replaces the old 1.6-litre petrol engine, which was badged as the SCe 115, to provide better fuel consumption. The new engine is available only on front wheel drive models in Access, Essential and Comfort trim levels and starts at £10,995.
The new TCe 100 engine emits 126g/km of CO2, which is around 18% lower than the outgoing SCe 115, and offers better fuel economy of around 49mpg. This is largely because the three-cylinder engine is lighter and smaller than the engine it replaces.
Available with a five-speed manual gearbox only, the 99bhp TCe 100 is 14bhp down on the old engine, so has a slightly lower top speed and does 0-62mph in 12.5 seconds, which is 0.6 slower than the SCe 115. The new engine does, however, offer 66% more torque than the old one, with Dacia claiming this extra pulling power makes it feel more responsive.
The TCe 100 is available to order now from £10,995 on front-wheel-drive Dusters across the Access, Essential and Comfort trim levels. It joins the higher powered TCe 130 and TCe 150 petrol engines, as well as the Blue dCi 115 diesel.
Read our review of the Dacia Duster or see where it ranks on our list of best Motability cars.
Engine management light: top 5 causes of amber engine warning light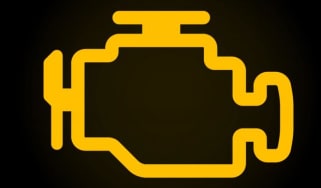 Engine management light: top 5 causes of amber engine warning light
Top 10 best electric SUVs 2022
Top 10 best electric SUVs 2022
Top 10 cheapest electric cars 2022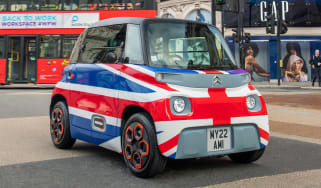 Top 10 cheapest electric cars 2022