2020 Mitsubishi Outlander spotted during testing
The next Mitsubishi Outlander features styling cues from the Engelberg Tourer concept
The new Mitsubishi Outlander has been spied undergoing pre-production testing. It's our first look at the Japanese firm's next-gen seven-seater SUV, which was first previewed as the Engelberg Tourer concept car at the 2019 Geneva Motor Show. The car's plug-in hybrid powertrain is set to be given an upgrade for greater range when production starts in 2020.
The new Outlander will feature a bolder design language than its predecessor, in keeping with other new Mitsubishis such as the Shogun Sport and L200 pickup truck. The Outlander's proportions appear more boxy and the car features repositioned daytime running lights, a flatter bonnet and an unconventional three-pronged LED headlamp arrangement. Mitsubishi's latest interpretation of its 'dynamic shield' grille makes an appearance too.
The Outlander's full engine range has yet to be revealed by Mitsubishi but the plug-in hybrid powertrain in the current Outlander PHEV is set to be given an overhaul. This was first previewed with the Engelberg Tourer concept car at the Geneva Motor Show, which featured an updated 2.4-litre four-cylinder petrol-electric powertrain.
One of the main clues that the Engelberg Tourer's powertrain will feature in the next Outlander PHEV is that it's so similar similar to the one in the current car. The upgraded system is more likely to achieve a better electric-only range because of a larger battery pack; the current Outlander's 20kWh battery results in an electric-only range of 26 miles, whereas Mitsubishi claims the concept car can do 43 miles.
The spy shots suggest the 2020 Outlander will be given a brand new infotainment system. Also expected is a new digital instrument cluster along with interior quality improvements, as Mitsubishi tries to move the Outlander upmarket.
What to know more about the current Mitsubishi Outlander PHEV? Read our review of the current generation Outlander.
Engine management light: top 5 causes of amber engine warning light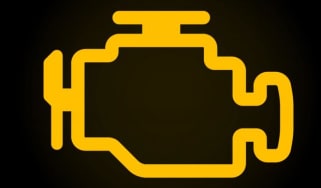 Engine management light: top 5 causes of amber engine warning light
Best new car deals 2022: this week's top car offers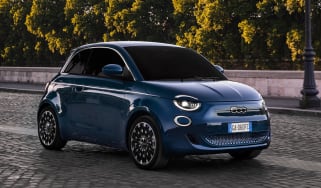 Best new car deals 2022: this week's top car offers
Top 10 cheapest electric cars 2022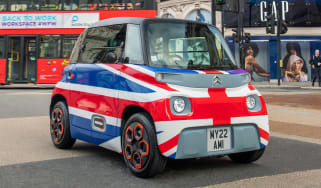 Top 10 cheapest electric cars 2022