"Plug-in hybrids don't add up"
Christofer Lloyd, editor of Buyacar, thinks new plug-in hybrids don't make financial or environmental sense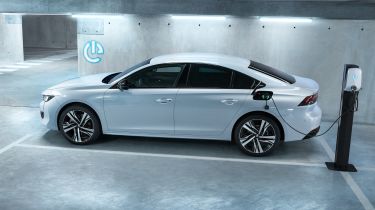 Electric cars make a lot of sense; no exhaust emissions, the chance to charge at home and a seamless drive, with no engine noise and no gears to break up your progress. Simple.
Petrol cars are simple, too; low cash prices and finance costs and the ability to travel all over the country without even thinking about when and where to top up. Pretty straightforward.
But what are plug-in hybrids for? You pay top dollar to get a petrol engine plus an electric motor and batteries. But the batteries aren't really big enough to take you anywhere useful, running out of juice every 25 miles or so. Once that charge is depleted you're lugging around a heavy set of electric gubbins - reducing the efficiency of the petrol engine - with very little eco benefit.
Sales of petrol, diesel and hybrid cars to be banned from 2035
If you regularly go on really long trips, just buy a petrol or diesel. Yes - modern diesel cars are efficient and new ones emit far fewer harmful emissions than newspaper propaganda suggests. And if you don't, simply get an electric car; a Nissan Leaf offers up to 168 miles per charge - 239 miles if you go for the 62kW model - and an entry-level Tesla Model 3 can cover 254 miles. How often do you travel more than that in one go? Even in one week?
Looking at your mix of short and long trips and deciding that a plug-in hybrid is a good idea, meanwhile, is like living in Cairo and using winter tyres all the time because it snowed in 2013 for the first time in 112 years.
With materials for the batteries and motor sourced from all over the globe and then added to all those needed for the petrol engine, choosing a plug-in hybrid seems like a reckless waste of materials for a very limited electric range. Worst of all, many owners simply don't bother to charge them.
Practically every day I see Mitsubishi Outlander PHEVs dawdling along Tottenham Court Road with fumes trailing out of the exhaust pipe. These people have paid a high price for a car that offers zero-emission capability, their choice has required scarce materials to be shipped around the globe - no doubt on a series of fume-belching container ships - and yet they've charged the car so little, it can't even manage to use electric-only power when bumbling through a city centre at 15mph.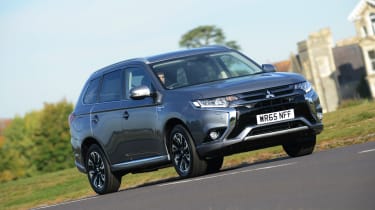 What's even more bonkers is the amount of money drivers are potentially wasting on pointless plug-in hybrids. The Hyundai Ioniq is a great test case to prove the point as it's available as a 'self-charging hybrid', plug-in hybrid and in pure electric forms. Go for a Hyundai Ioniq Hybrid Premium and it'll set you back £283 per month. The Ioniq Electric Premium, meanwhile, is £349 per month. The Ioniq Plug-in Hybrid Premium, however, is a frankly obscene £423 per month (all on a 37-month PCP finance contract with a £4,000 deposit and 10,000-mile-per-year allowance).
While the plug-in hybrid Ioniq can muster only 39 miles of electric range, the all-electric model can cover up to 194 miles per charge. Worse than this, the plug-in hybrid is slower, requiring 10.6 seconds to accelerate to 62mph compared with just 9.9 seconds for the electric model. All for £2,684 extra over the course of three years.
The ordinary Ioniq Hybrid, meanwhile, costs £5,051 less over three years than the plug-in hybrid. That's enough to cover the cost of 30,000 miles' worth of petrol, offset all the extra CO2 you'd produce driving the normal hybrid (assuming you were going to charge your plug-in Ioniq religiously) and still have £2,265 worth of change.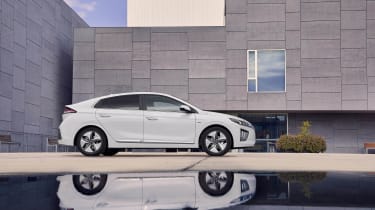 Yes, our sums are skewed by the fact that, for now at least, the electric Ioniq benefits from the £3,500 Plug-in Car Grant discount, but that's the reality in today's marketplace. Even without the grant, the electric version would only cost a little more per month than the plug-in hybrid.
Plug-in hybrids have proven popular compared with petrol and diesel alternatives due to emissions-based tax breaks available to company car drivers. However, even this is set to change with new tax rates favouring all-electric cars. Furthermore, the Ioniq Hybrid will still cost you less overall than the plug-in model, even though its company car tax liability is a little higher.
Pick up an Ioniq Plug-In Hybrid before April as a company car and it'll cost higher rate taxpayers an extra £3,924 in tax than the Ioniq Electric over the next three years (£1,956 more for lower rate taxpayers). Meanwhile, the still low-emission Ioniq Hybrid would only set you back an additional £2,088 (£936 more for lower rate taxpayers) - far less than the cash or finance savings it'd give you over the plug-in version.
Consider that company car drivers typically rack up higher mileages than average and spend lots of time on the motorway and the Ioniq Plug-In Hybrid is unlikely to be able to make the most of its electric motor and battery power, relying heavily on its petrol engine.
Whichever way you look at the Plug-In Hybrid, it doesn't make sense, with higher tax bills than the Ioniq Electric and far higher costs than the Ioniq Hybrid, that you simply won't be able to recoup with fuel savings.
The question is, what on earth are plug-in hybrids for? If you regularly travel a very long distance, simply get a far cheaper petrol or diesel car. If you rarely cover more than 150 miles in a trip, many electric cars offer enough real-world range for you.
Christofer Lloyd is the editor of our sister site Buyacar. Click here for used hybrid, and electric car deals...
Engine management light: top 5 causes of amber engine warning light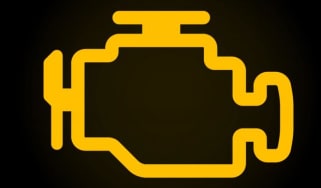 Engine management light: top 5 causes of amber engine warning light
Best new car deals 2022: this week's top car offers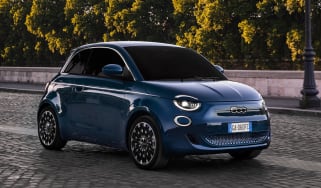 Best new car deals 2022: this week's top car offers
Top 10 cheapest electric cars 2022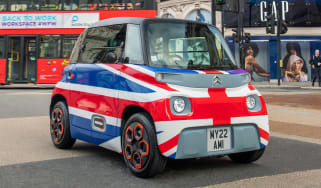 Top 10 cheapest electric cars 2022