The best car brands in the UK: Driver Power 2020
Considering your next car? The UK's top car brands are ranked in our annual owner satisfaction survey
Following on from our list of the UK's best new cars in 2020, now it's time to find out which manufacturers have impressed you the most. That's right, every aspect of carmakers producing cars for the UK market has been rated by current owners.
It's crucial information to arm yourself with before heading to the showroom or drawing up a shortlist of cars. Our results show brands fall into clear categories, with some excelling in making cars fun to drive, while others nail practicality, cheap running costs or reliability.
The best cars to own in the UK: Driver Power 2020
Some perform well in most areas, only to be let down by sluggish engines or poor infotainment systems. Others offer child-friendly interiors with lots of safety kit, so long as you don't mind more sedate styling.
Read on for the Driver Power 2020 manufacturer results to see which manufacturer is most likely to suit you...
1. Lexus
Lexus has come top in our Driver Power survey again in 2020, making it four straight wins. It's an impressive feat for the premium Japanese manufacturer, but there's no secret to its success; reliability comes out ahead of the rest, while build quality is also superb. Just 11.1% of owners reported a fault within the first year.
Despite more controversial styling in recent years, owners love how their cars look both inside and out. The Lexus driving experience also scores healthily, with reports of responsive steering and brakes, along with a comfortable ride that serves up a rewarding driving experience.
No manufacturer is perfect, though, and Lexus could score even more highly if it reduced the fuel consumption of its models. Perhaps even more crucially in this day and age, Lexus needs to address its low-scoring infotainment systems.
2. Kia
Kia shone in our 2020 results, with the Sorento taking top spot for individual models, and the manufacturer climbing from third in 2019 to second spot on the Driver Power podium. We'll have to wait and see if it can topple Lexus in 2021.
Owners told us Kia's infotainment is better than any other brand's, while practicality and reliability also got the nod. Interior build quality and design also impressed, while occupants enjoy a good view out when driving and parking. There were few chassis concerns either, with generally responsive brakes and steering, comfortable ride quality and some fun too. Negatives were few but included sluggish acceleration.
3. Subaru
If Subaru was more consistent across categories it could be in with a shot of winning because its scores varied wildly. Still, third-place is very impressive and a notable improvement from sixth in 2019.
Drivetrains held the manufacturer back, with owners telling us their cars were rather slow and noisy under acceleration. Not only that, but sluggish performance sadly isn't rewarded with great fuel economy because running costs are also rather high.
If performance isn't a concern, there's little else that's likely to be a problem. Subaru came top of the pack for its safety systems, and you also told us its cars are fantastic to drive. There are no reliability concerns and the interiors are well liked too. No wonder Subaru owners are among the most brand-loyal.
4. Mazda
Mazda has been on a steady upwards trajectory in recent years, with a stylish range of models that are good to drive and own. Buyers love the way their cars look and reported that their Mazdas are also very well built and pleasant inside.
The driving experience is a strong point, but efficient engines mean running costs are also well contained. Safety equipment is impressive and owners seem to like Mazda's control-wheel driven infotainment system.
Practicality was one weaker area, which possibly arises as a result of Mazda's sleek styling. It's no disaster, but owners didn't score Mazda as highly as some rivals for flexible seating arrangements or child-friendly features.
5. Skoda
Despite its position as the 'budget' brand in the Volkswagen Group, Skoda beats Volkswagen, Audi and SEAT again in 2020. Auto Express readers have scored the Czech manufacturer highly in the past and told us again this year that it does many things right.
Practicality is second-to-none, with Skoda selling cars with bigger boots than rivals, lots of rear seat space and clever storage solutions and features. Interior quality, styling and infotainment continues to impress, offering good value to buyers and an intuitive interface that's easy to connect to your smartphone.
Decent running costs are further bolstered by affordable servicing prices, while you also told us Skoda models are good to drive. If there's one area that needs improvement, it's most likely styling, so hopefully Skoda's new models will have a bit more flair.
6. Toyota
Toyota has become well-known for its hybrid models, and with just 9.6% of owners reporting a fault, they're clearly very dependable. Around half of all Toyota's sold in Europe now have a hybrid powertrain.
Given this, it should come as no surprise that running costs are excellent, and servicing is cheap too. The technology also has another advantage, as you tell us the brand's gearboxes are very smooth - probably because the hybrids use a CVT automatic transmission with no shifting between gears. Faster acceleration would make Toyota's scores even better.
Infotainment is the main negative; despite having clear screens, you say Toyota's navigation, stereos and smartphone connectivity leave something to be desired.
7. Honda
It might not be the first Honda speciality that springs to mind, but owners told us they love how practical their Hondas are. Boot space and interior storage cubbies are both extremely generous, while safety features also tick all the right boxes. Running costs also impress, especially servicing prices, while not much is expected to go wrong.
Elsewhere, there are some missteps, from the low-scoring infotainment systems to the driving experience, which excellent gearboxes aside, is said to be unimpressive, with the steering, brakes, suspension and acceleration all criticised.
Still, seventh place is hardly a bad result, and Honda's range comprises reliable and economical cars with plenty of space.
8. Peugeot
If you hate big bills, Peugeot's fuel economy, servicing and all-round running costs should hit the right note. Owners were also impressed with the French brand's quiet and powerful engines, although its gearboxes aren't as highly praised.
Styling also gets the thumbs up, inside and out, and it's good news that this appears to be backed up with a high score for build quality too. Occupants should be happy with the comfortable seats and plenty of back seat space.
There were no dud areas, with Peugeot also doing well for reliability (12% of owners reported a first-year fault), but one small area for improvement could be more generous interior storage.
9. Alfa Romeo
Rather like Jaguar, Alfa Romeo owners give their cars contrasting scores, suggesting that while they love some aspects of their cars, others cause consternation.
Alfa Romeo should certainly be happy with a first position in the driving category, ahead of Jaguar in fourth spot, and nailing one of the brand's key selling points. Less positive is the fact owners say their cars are fairly pricey to run.
At least comfort in the front is superb, and Alfa's reliability - once the butt of jokes - seems to have turned a corner, even if the 28.6% fault rate is fairly high. The infotainment system is generally okay, but better navigation is required according to the scores.
10. Volvo
Every manufacturer has its core values, and it's good to see Volvo is still scoring highly for safety and practicality. After all, this was the manufacturer that invented the three-point seatbelt and helped popularise the estate bodystyle.
It's drastically improved in some areas too because, while its interiors were once a bit dowdy, you love Volvo's recent design, build quality, seat comfort and passenger space. Practicality is taken care of by large boots and plenty of interior storage cubbies, while designers have carefully considered child-friendly features too. Volvo's Sensus infotainment interface, sat-nav and stereo score well too.
Volvo's ranking could be even higher if fuel-efficiency was improved, while respondents also told us they felt insurance costs were too high.
The best car manufacturers 2020: 1-30 rankings
| | | |
| --- | --- | --- |
| 1 | Lexus | 90.85% |
| 2 | Kia | 90.84% |
| 3 | Subaru | 90.60% |
| 4 | Mazda | 90.51% |
| 5 | Skoda | 90.26% |
| 6 | Toyota | 90.09% |
| 7 | Honda | 89.95% |
| 8 | Peugeot | 89.87% |
| 9 | Alfa Romeo | 89.84% |
| 10 | Volvo | 89.55% |
| 11 | Nissan | 89.23% |
| 12 | Jaguar | 89.00% |
| 13 | Hyundai | 88.77% |
| 14 | SEAT | 88.77% |
| 15 | Renault | 88.76% |
| 16 | Mitsubishi | 88.68% |
| 17 | Suzuki | 88.59% |
| 18 | Citroën | 88.53% |
| 19 | Volkswagen | 88.50% |
| 20 | MG | 88.46% |
| 21 | Audi | 88.46% |
| 22 | DS | 88.45% |
| 23 | Fiat | 88.37% |
| 24 | Ford | 88.35% |
| 25 | Land Rover | 88.18% |
| 26 | MINI | 88.18% |
| 27 | BMW | 88.04% |
| 28 | Mercedes-Benz | 87.97% |
| 29 | Vauxhall | 87.58% |
| 30 | Dacia | 85.78% |
2020 Lexus LC 500 Convertible prices, specs and release date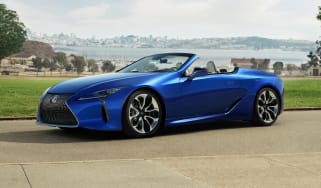 2020 Lexus LC 500 Convertible prices, specs and release date
Lexus updates IS saloon and RX SUV for 2020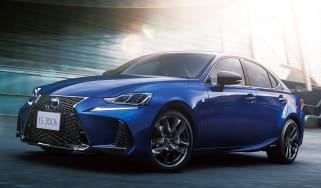 Lexus updates IS saloon and RX SUV for 2020
Cupra Formentor SUV review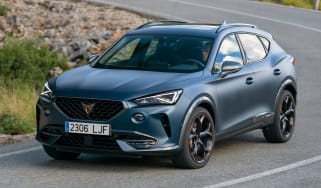 Cupra Formentor SUV review
2020 Volkswagen ID.3 hatchback: base model starts at under £30k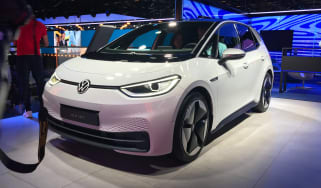 2020 Volkswagen ID.3 hatchback: base model starts at under £30k
Audi Q8 gains plug-in hybrid versions with 28-mile electric range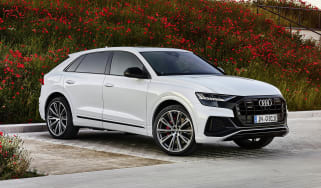 Audi Q8 gains plug-in hybrid versions with 28-mile electric range