The worst cars in the world
We run down the world's worst cars - as voted for by Carbuyer readers.
Today, there are good cars and cars that aren't quite as good. Fortunately, it's also true that today, there's no such thing as a really bad car.
That wasn't always the case, though, as anyone who owned a car in decades past can attest. New cars today start when you tell them to, stop when you need them to and – by and large – don't conk out when you least expect it.
Let's take you back to a time where 20,000-mile service intervals and 10-year anti-corrosion warranties weren't the norm for the worst cars – as voted for by Carbuyer readers.
20. Triumph TR7
Triumph is a name from the past that still has the ability to get some enthusiasts misty-eyed; the TR7, though, is more likely to cause tears of frustration.
The radical design of the two-seat coupe, launched in 1974 – or the later convertible – wasn't the problem. While not to everyone's taste, the wedgy profile was an unmissable presence on the road.
But this was a model that was inarguably let down by appalling build. Regular strikes at the Speke factory near Liverpool meant the TR7 was poorly assembled and buying one was almost a guarantee of problems. Oil leaks and premature rusting were commonplace.
The consensus these days is that if you get a good one, the TR7 is surprisingly enjoyable to drive. But so few of them were 'good ones' in its heyday that the Triumph will forever be remembered as a car that miserably failed to live up to its potential.
19. Plymouth Prowler
Few cars of the last 25 years have looked quite so unique as the Prowler. Arriving in 1997, it was, in some respects, a last throw of the dice by the Chrysler-owned US brand Plymouth.
It would be fascinating to turn the clock back and eavesdrop the conversations that saw this car get the green light, because the idea that a retro-themed hot-rod inspired roadster was what the market was waiting for was a radical one, to say the least. It was later explained away as a project to test the use of aluminium in a production car but that was no excuse, really.
That's not just because the idea was extremely bold but also because the execution was questionable. A humdrum V6 from Chrysler's family cars, poor handling, the lack of a manual gearbox and derivative switchgear all contributed to lacklustre reviews and poor sales. The last Plymouth Prowler was made for the 1999-2000 model year; in 2001, the axe fell on Plymouth.
18. Chevrolet SSR
Another American curio, the SSR – an abbreviation of Super Sports Roadster – was an improbable mash-up of pick-up, muscle car and convertible.
Credit Chevrolet for having the bravery to put it into production but this unlikely combination of styles produced a unique-looking vehicle that most agreed was hideously ugly.
Its launch wasn't especially well timed, either; the SSR arrived shortly after the demise of the Plymouth Prowler, a car that, as we've learned, demonstrated the public had little appetite for retro-themed vehicles from mainstream makers.
An underpowered V8 added to its problems, and although a more muscular engine was subsequently offered, the buying public weren't convinced and after just four years in showrooms, the SSR's time was up. A bonkers idea that, in hindsight, nobody should be surprised didn't work.
17. Hyundai Pony
Those familiar with the Korean company's current models will be surprised to find a Hyundai on this list. But, as with stablemate Kia, the brand was a very different proposition in the 1970s and 1980s.
In those days affordability was the focus, so cars were very much built to a budget. The Pony was the perfect example of this, with a low sticker price its main – some would say only – source of appeal.
The diminutive rear-wheel-drive model delivered anonymous styling, flimsy build quality, a dreadful finish and undistinguished drive to those who wanted to get from A to B for the minimum expense.
It was the very definition of cheap motoring but crucially ever so slightly superior to the East European models that had previously occupied this space – allowing Hyundai to gain a foothold in the market that it has built on ever since.
Continue our top 20 countdown of worst cars with the 16th to 14th worst cars in the world
What is AdBlue?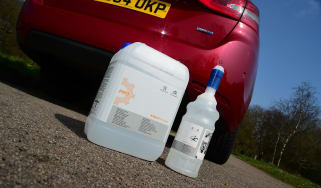 Top 10 best company cars 2021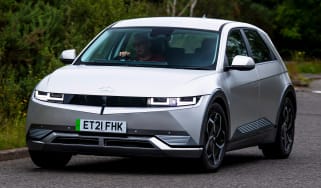 Top 10 best company cars 2021
Genesis GV80 SUV review