The worst cars in the world
We run down the world's worst cars - as voted for by Carbuyer readers.
13. Reliant Robin
An underappreciated icon of British motor manufacturing or the unfunny butt of a thousand jokes? Opinion differs on the famous three-wheeler but one thing that can be said with conviction is that it was an acquired taste to drive.
The first Robin appeared in 1973 – as a replacement for the Regal (which famously appeared in TV's Only Fools and Horses). A lightweight fibreglass construction, good fuel economy and affordable price won it some fans.
But hair-raising handling, a lack of performance from the 750cc four-cylinder engine – later replaced by an 850cc unit – and quality issues did the Robin no favours. A steering wheel that regularly detached, in particular, contributed to its joke status.
The Reliant lasted three generations before the final model was produced in early 2001.
12. Perodua Nippa
Being the cheapest new car on sale in the country need not equate to a lack of quality. The Dacia Sandero, the current holder of that particular accolade, is proof of that.
But more often than not, you get what you pay for. Such was the case with the appropriately named Nippa, a city car from Malaysian manufacturer Perodua that was introduced into the UK in 1997 with prices beginning at under £5,000.
For a start, it wasn't really a 'new' car; it was a rebadged Daihatsu Mira, so it was already showing its age at launch. And while it was spacious and its Daihatsu roots ensured reliability, it was horribly basic, dreadfully generic and, with a three-cylinder engine, alarmingly underpowered on the open road. As charmless a piece of white-goods motoring as you could(n't) hope to find.  
11. Trabant
There have been some dreadful cars from Eastern Europe over the years but East Germany's Trabant is among the worst. Introduced in 1957, it soldiered on until 1990, largely unchanged and increasingly outdated.
Despite becoming a common sight in the DDR, its sins were many. Chief among them were an extremely underpowered two-stroke engine – top speed was around 60mph and it took over 20 seconds to get there – ghastly build quality and terrible emissions. Safety wasn't a strong point either; even at the end of its production run it lacked essentials such as rear seatbelts.
Visit Berlin now, and you'll still see a lot of references to the Trabant as a kitsch cultural icon of the DDR. You can even tour the city in a Trabi. But don't let the nostalgia fool you; it was a terrible car.
Continue our top 20 countdown of worst cars with the 10th to 8th worst cars in the world
What is AdBlue?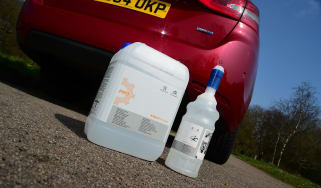 Top 10 best company cars 2021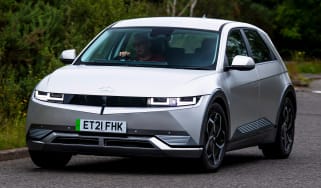 Top 10 best company cars 2021
Genesis GV80 SUV review