The worst cars in the world
We run down the world's worst cars - as voted for by Carbuyer readers.
7. G-Wiz
The G-Wiz looks like a car (just), but it's in fact a quadricycle – something that's immediately obvious when it comes to its safety credentials. Quadricycles are a class of vehicle that don't need to meet the same safety standards as passenger cars. It's worth noting that a golf cart is just such a vehicle.
The G-Wiz, made in Bangalore by the REVA Electric Car Company, featured styling not unlike a child's toy and was claimed to be capable of carrying two adults up front and two kids in the rear. However, with a fully-grown driver, there was zero rear legroom and the boot could barely carry shopping for a day, let alone a week. And it cost £9,995 new.
The Department for Transport said it had "serious safety concerns" after witnessing a 35mph crash test. Another test said passengers would likely suffer "serious or life-threatening" injuries in a 40mph crash. Despite this, the G-Wiz is still a reasonably common sight in central London, as it's exempt from the Congestion Charge.
6. Rover CitiRover
At the turn of the millennium, MG Rover's bosses knew they needed a small, affordable car to boost sales. A replacement for the Rover 100 was long overdue, but Rover had neither the cash nor the facilities to develop one from the ground up. It looked to India for a partnership, and found the Tata Indica – a car we now know as the CitiRover.
A deal was struck, with Tata and MG Rover agreeing to subtly tweak the styling and chassis settings and slap a Union Flag badge on the boot. The car would continue to be built in India and shipped to the UK. The problem was the deal didn't stretch to improving the bits that were really below par, such as the interior quality and ergonomics.
That would have been acceptable if the price was low. But it wasn't. It started at £6,500, rising to almost £9,000 for top-spec models. For that kind of cash, you could buy a considerably more talented Ford Fiesta or Vauxhall Corsa. And that's exactly what buyers did. In 2005, MG Rover went under, taking the CitiRover with it. An ignominious footnote in the dying days of Rover.
5. Chrysler PT Cruiser Cabrio
Compared to the cars higher up the list, the PT Cruiser Cabrio is relatively recent. Trouble is, it's little more appealing. The standard PT Cruiser certainly stood out from the crowd with its retro styling and fairly low price. The Cabrio didn't.
Reducing the door count from five to three and replacing the fixed roof with a folding fabric one was a strange idea – and it was poorly executed. The styling missed the mark considerably, and meant that passers-by could see the poor interior plastics. Visibility was bad, it was hard to climb into the back seats and access to the boot was tricky.
Worse was the way the car would rattle and wobble its way down the road and crash over every bump. There was a remarkable lack of power from the large 2.4-litre engine, which was also noisy, rough and drank fuel at a huge rate. Less an American dream, more a nightmare.
4. Yugo 45
The Yugo 45 is another Eastern European car that isn't fondly remembered. And another that began life as a Fiat. The first 45 was built under license in 1978 and was sold under a variety of names in several countries – including, unusually, the US.
The Yugoslavian-built Yugo was very cheap, but it was also proof that you get what you pay for. It was flimsy, prone to rust and quickly earned a reputation for poor reliability. It needed a new timing belt every 40,000 miles; something that was often neglected, as so many owners considered the car cheap enough to be disposable.
That wasn't all. That the brochure's list of standard features included an "exterior door mirror" in the singular tells you all you need to know about what was fitted – or wasn't. In 1983, you'd pay £2,749 for a 45, or £3,299 in GL trim. Chances are, though, if you bought one, you'd be unlikely to replace it with another.
What is AdBlue?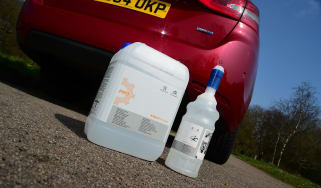 Top 10 best company cars 2021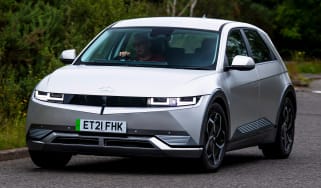 Top 10 best company cars 2021
Genesis GV80 SUV review