Latest Volvo over-the-air software update adds Apple CarPlay
This week marks the beginning of the roll-out of an over-the-air update that enables Apple CarPlay for Volvos with Google-based infotainment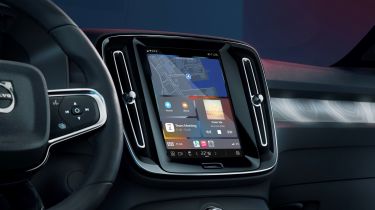 Starting this week, Volvo is rolling out the latest update to its infotainment system, which will bring Apple CarPlay capability to all of its cars with Google-based infotainment built in, plus other improvements and bug fixes. This will come as good news to iPhone users, as they will be able to connect their phones more easily and make use of Apple-friendly features through the car's interface more easily. Android smartphone users will still also be able to connect their phone and use Android Auto as before. 
The update will happen over-the-air (OTA) automatically and for free, so Volvo owners won't need to visit a dealer to receive it. It's an important part of Volvo's strategy to continually improve its cars, in a similar philosophy to smartphones or laptops, which receive updates to stay current. All new Volvo car models are able to receive software updates.
After receiving the update, users will be able to connect their iPhone to their Volvo via USB to do things like access driver-friendly apps, play music and make use of third-party navigation systems installed on their phone. Volvo's electric sister brand Polestar already received Apple CarPlay compatibility a month ago via an over-the-air update.
Volvo and Polestar's infotainment systems have come with Google compatibility for a while now, meaning that Android smartphone owners have enjoyed Android Auto capability (Android's Apple CarPlay rival) for some time already. 
The announcement of Apple CarPlay compatibility follows the news of a significant update to the software coming in 2023 that will allow it to extend beyond the infotainment screen, and even provide Apple-themed digital instruments. CarPlay will get deeper integration in compatible cars, plus a whole host of customisation options. There's no word on whether this upgrade will be coming to Volvo and Polestar systems specifically, however. 
If you're thinking of buying a Volvo, check out our guide to the Care by Volvo service...
Nissan Ariya vs Volvo XC40 vs Volkswagen ID.4 - which is best?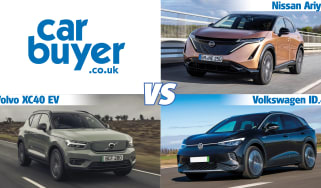 Nissan Ariya vs Volvo XC40 vs Volkswagen ID.4 - which is best?
Best new car deals 2022: this week's top car offers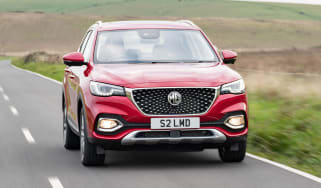 Best new car deals 2022: this week's top car offers
Top 10 best electric family cars 2022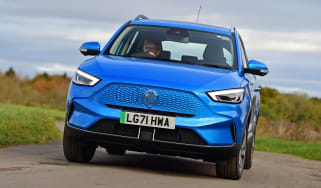 Top 10 best electric family cars 2022