Care by Volvo: everything you need to know
We explain Care by Volvo, a way to drive a new Volvo with most ownership costs included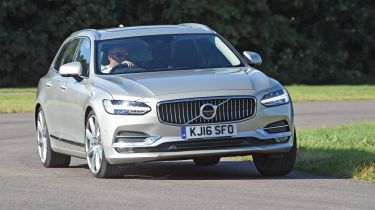 Volvo offers a leasing package called Care by Volvo, which is designed to make owning a Volvo as simple and straightforward as possible. The package covers all running costs apart from fuel in one monthly payment. It's a Volvo lease deal, as opposed to a PCP deal that allows you to own the car outright after a final payment.
The Care by Volvo subscription service was temporarily discontinued in January 2020 but is now available again.
What is included with Care by Volvo?
Care by Volvo is known as a subscription service, which is an increasingly common way of running a new car. The bulk of the running costs are covered and the package actually helps mitigate some of the negatives of car ownership. Monthly payments are fixed, allowing you to drive a brand new Volvo without having to keep track of tax, servicing and other maintenance costs.
Main dealer car servicing guide
The package covers road tax, servicing and breakdown cover, and insurance can be added for extra cost, leaving fuel left to pay for. The service is operated through a call centre, so from placing your order to arranging service or repairs, you're unlikely to need to visit a dealer in person.
There's even a 'Volvo On Call' button installed inside the car which you can use to contact Care by Volvo to organise recovery in the event of a breakdown or accident.
How much does Care by Volvo cost?
Care by Volvo is paid for via fixed monthly fees over a 36 or 48-month lease contract without a deposit. As explained above, it includes everything other than insurance (unless you add it), although occasional deals offer 12 months' complimentary insurance cover.  Fuel and consumables such as tyres are also not included.
The exact cost depends on the length of the contract, the type of Volvo you choose, where you live and how much you drive. We recommend comparing Care by Volvo quotes with the cost of buying the same Volvo through traditional PCP finance.
Which Volvo models can I drive through Care by Volvo?
Care by Volvo allows you to drive the full range of Volvo cars, including the S90 and S60 saloon cars, the V90 and V60 estate models and the XC40, XC60 and XC90 SUVs.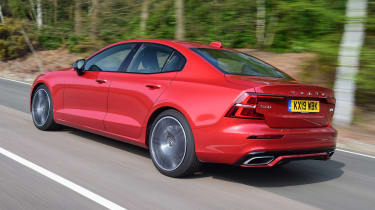 Is it cost-effective to lease through Care by Volvo?
Subscription services like Care by Volvo offer so much convenience for driving new cars without the hassle of traditional ownership. The luxury of having one fixed monthly payment to cover the major costs of running a new car will appeal to buyers who can afford it. Volvo hopes Care by Volvo will account for almost a quarter of their new car registrations in the coming years.
Others will want to study the small print and work out the exact costs involved in running a new Volvo themselves. There is so much convenience involved in subscription services that some will be happy to pay a premium for it.
There are savings to be made by choosing a method other than Care by Volvo. You could, for example, buy a pre-registered, nearly new or used Volvo instead and potentially save thousands. If you want to drive a brand new model, our advice is to compare the costs of a Care by Volvo contract with PCP finance and other leasing methods.
Some savings will actually prove possible through Care by Volvo but we recommend shopping around for quotes, since prices are set by your local Volvo retailer.
If you would like to know more about financing new cars, head over to our ultimate guide to new car finance for tips and advice.
Best new car deals 2022: this week's top car offers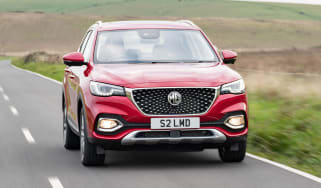 Best new car deals 2022: this week's top car offers
Nissan Ariya vs Volvo XC40 vs Volkswagen ID.4 - which is best?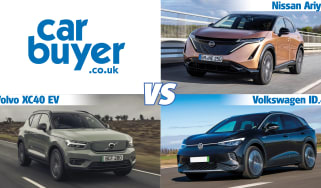 Nissan Ariya vs Volvo XC40 vs Volkswagen ID.4 - which is best?
2023 Hyundai Ioniq 5 N spotted testing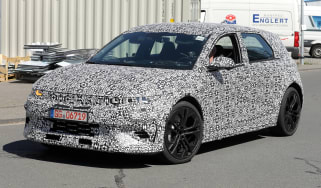 2023 Hyundai Ioniq 5 N spotted testing