Renault Twingo to return in EV form with a £17,000 starting price
Renault's new concept car previews the upcoming electric Twingo, due for release in 2026
Fully electric city car
Due to be released in 2026
Starting price of £17,000
The Renault Twingo is back, now powered solely by electricity, and will be ready to compete against the likes of the Dacia Spring and the upcoming Volkswagen ID.1 when it goes on sale in 2026.
The Renault Group's new EV-only spinoff company, Ampere, will be responsible for engineering and building the new Twingo, but it will keep the Renault name and wear its traditional diamond badge. It will serve as the new entry point into Renault's electric range, sitting below the upcoming Renault 4 and 5, announced earlier this year. Renault hopes its low starting price of €20,000, or roughly £17,000, and retro looks will be enough to steal buyers away from rivals.
The exterior of the concept car draws heavily from the first-generation Twingo, the popular run-around that anyone who's visited France will certainly be familiar with. The compact dimensions, bonnet details and steeply-raked front end are all inspired by its great-grandfather, but the new Twingo will have five doors instead of three. The semi-circular LED lights add to its friendly appearance and it will be interesting to see if any of the concept car's quirkiness is watered down before the real production car hits showrooms.
Renault remains tight-lipped on the technical details, but promises an efficiency figure of up to 6.2 miles per kWh and lifetime CO2 emissions 75% lower than that of the average European combustion-engined vehicle. We can expect the Twingo to share its underpinnings with its Renault 4 and 5 siblings, as Ampere will be responsible for the design and engineering of those new EVs as well.  
With the help of the Twingo, 4 and 5, Ampere is targeting 300,000 EV sales per year by 2025, ramping up to one million by 2031. Renault was already the third-biggest seller of EVs in Europe last year, and the new Twingo, with a predicted monthly leasing cost of under £90, will aim to get even more people behind the wheel of an electric vehicle when it hits the market in a few years time.
Check out our in-depth review of Renault's current electric city car, the ZOE…
Best new car deals 2023: this week's top car offers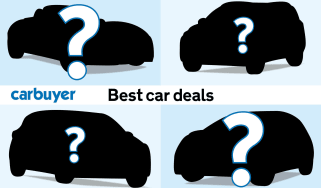 Best new car deals 2023: this week's top car offers
New 2024 Porsche Panamera – new looks, interior, and Turbo E-Hybrid model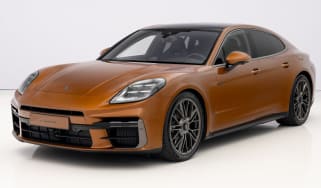 New 2024 Porsche Panamera – new looks, interior, and Turbo E-Hybrid model
Toyota Yaris Cross updated for 2024 – new tech, trim and hybrid option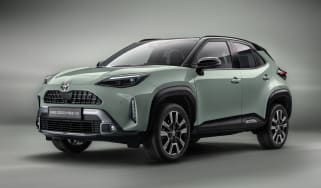 Toyota Yaris Cross updated for 2024 – new tech, trim and hybrid option