Ford Fiesta tops the April UK car sales
UK new car sales rose 14.8 per cent in April with the Ford Fiesta topping the chart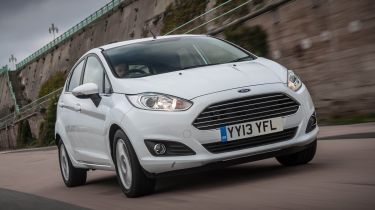 Figures released today by industry body the Society of Motor Manufacturers and Traders (SMMT) reveals that UK new car sales rose by 14.8 per cent in April, to 163,357 units.
That makes this April the best since 2008, and comprehensively beats figures released from continental European markets, which show sales declines.
The SMMT claims that high demand for new models with the latest '13' numberplate in March, and an early Easter holiday, pushed increased demand into the month of April, leading to extra sales.
The UK car industry continues to perform well, with registrations over the first four months of 2013 increasing by 8.9 per cent, or more than 60,000 units, to 768,555 units.
Most of this growth has been with private buyers, rather than company car sales. Private buyers tend to buy petrol cars, and this is reflected in the SMMT data, which shows a 13.7 per cent rise in petrol car sales, compared to 4.5 per cent for diesel and 2.6 for alternative powered models like electric cars and hybrids.
Small cars continue to dominate UK sales too, with the Ford Fiesta remaining the best-selling car in the UK. Ford sold 8,083 Fiestas in April, with the Vauxhall Corsa in second place – with 6,084 sales – and the Ford Focus in third, selling 5,944 units.
Buyers are also looking for good value in 2013. Renault sold 2,980 cars in April, but despite having a much smaller range of models, Dacia – which offers some of the cheapest cars on sale in the UK – sold 2,016 units.
"The UK new car market continues to perform surprisingly strongly, with volumes again increasing in April. While the headline increase was up almost 15 per cent there were more sales days this year than last," said SMMT Interim Chief Executive, Mike Baunton.
"The UK continues to perform well ahead of the troubled Eurozone as consumer confidence, regular purchase cycles, attractive finance deals and wider market factors continue to make new car buying favourable for motorists."
Best new car deals 2022: this week's top car offers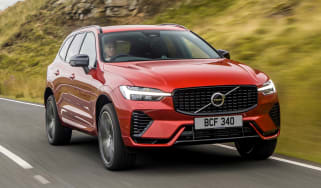 Best new car deals 2022: this week's top car offers
Engine management light: top 5 causes of amber engine warning light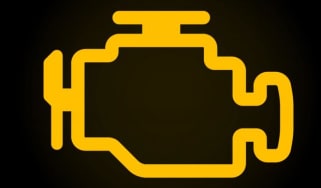 Engine management light: top 5 causes of amber engine warning light
Top 10 cheapest electric cars 2022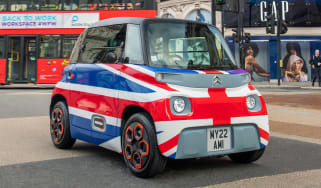 Top 10 cheapest electric cars 2022